Dressing up with the Kardashians: Kim and Co. are selling their old clothes for outrageous prices!
Calabasas, California - Fans of the Kardashians can now own a bag or dress worn by their favorite stars – that is, if they have a few thousand bucks lying around!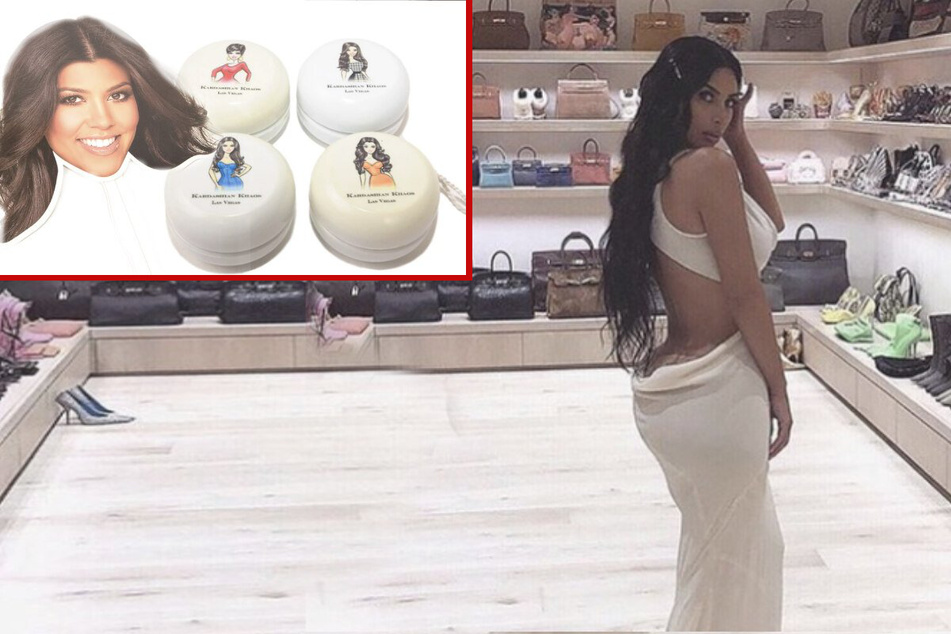 Kim Kardashian may be a newly-minted billionaire, but she started off by helping famous friends like Paris Hilton clean out their closets and sell their clothes on eBay.
Now she and the Kardashian-Jenner clan have taken a leaf out of that book by opening up the doors to their personal closets and launching yet another business venture in Kardashian fashion.
The Kardashian Kloset resells the family's unwanted luxury designer clothes and accessories online, adding to their multi-million dollar cosmetic brands and multiple clothing lines.
It certainly doesn't hurt their wallets, but the same isn't true for potential shoppers. Pieces from the collections vary wildly – from as little as $20 for an Adidas t-shirt to the eye-watering highs of $25,000 for an Yves Salomon fur vest.
If bags are more your style, the family has listed a rare Fendi find for $9,000 or a Hermès Birkin for $67,500.
There's even exclusive Kardashian merch available. Fans can get a paper fan or a yo-yo adorned with a Kardashian's face.
"Each authentic item has been hand selected and is now available exclusively for the public to purchase here," the website says.
The interface allows customers to go through each sister's closet individually, so they can grab Khloé's shoes or Kylie's jewelry. Outfits that the Kardashians' kids have grown out of are on sale too.
The collections include one-of-a-kind picks from high-end designers like Gucci, Versace, and of course, the sisters' own labels.
"Our goal at Kardashian Kloset is to share a part of the Kardashian Jenner family lifestyle by offering you the opportunity to own one of a kind items, while promoting sustainability," the Kardashians said.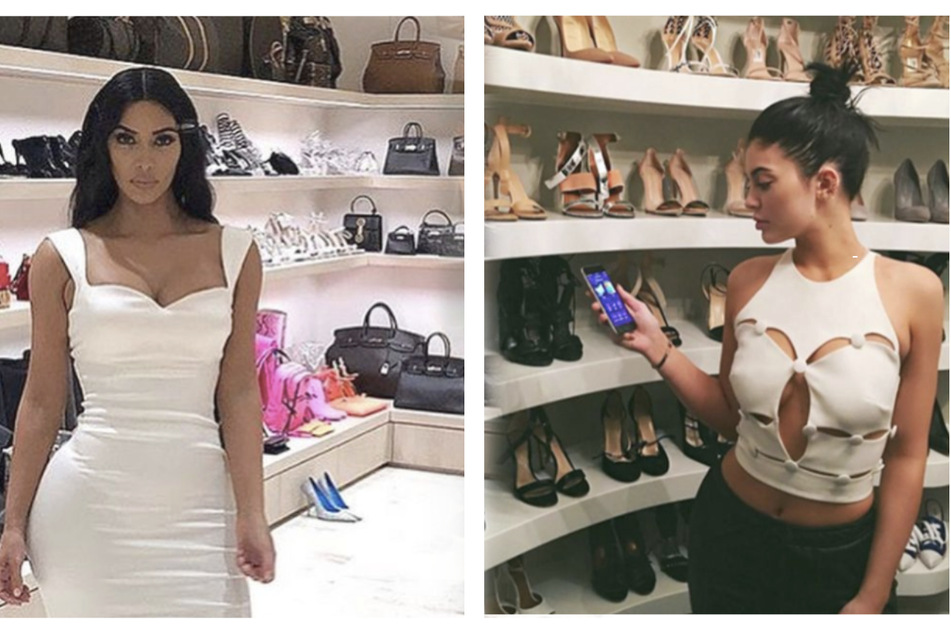 The Kardashians shared their Kloset on social media
The Kardashian Kloset has been filled with drama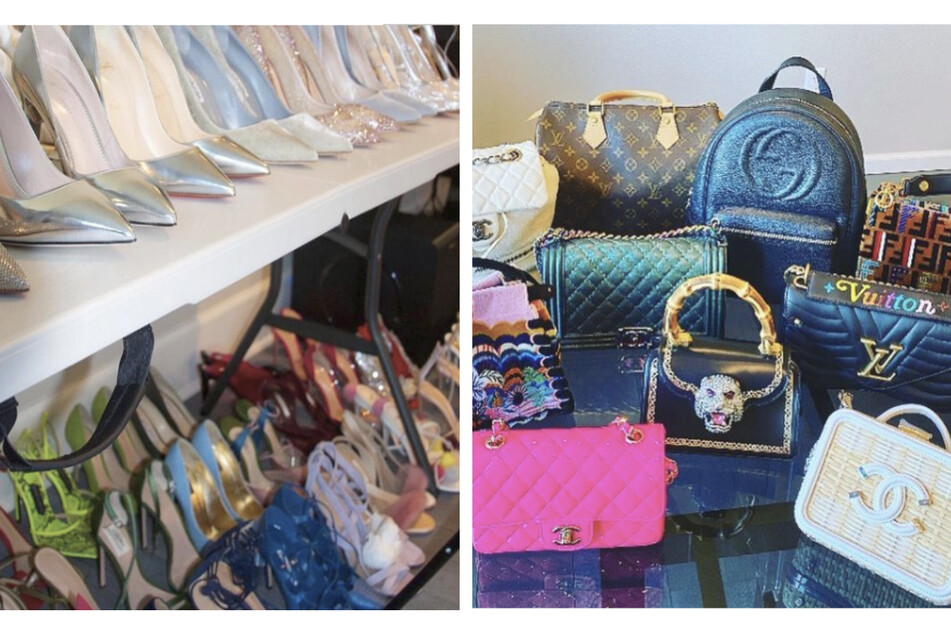 The resale site launched in October 2019 but just like the Kardashians themselves, it has been plagued with controversy.
A designer accused Khloé of selling his borrowed runway samples in her Kardashian Kloset in July 2020. Christian Cowan told Page Six that he reached out to her team multiple times about the wrongdoing, but was ignored.
Days later, the dress – which was listed for $1300 – was removed from the selection.
While some fans love having a key to the Kardashian's goodies as a stay-at-home shopping option during the pandemic, others have criticized the exclusive and tone-deaf venture.
"I love all the collections in Kardashian Kloset but can't fit into any clothing because you all are thinner than me. Makes me feel sad. Need to go on a diet to buy one of your pieces," one Instagrammer commented.
"Wow, prices are only for the very rich and very thin," another said.
Many critics have also slammed the site for having no charitable aspect, especially since it is believed that many of the listed items were gifts from fashion labels or freely given to the family for promotion.
"Why don't you donate it to [good] cause? what a joke," a Twitter user grumbled.
Despite any drama that may arise from items on the site, all sales are final. The Kardashian Kloset has no space for no returns, exchanges, refunds, or cancellations.
So customers who've got cash to burn and little buyers' remorse can take Momager Kris Jenner's advice to "shop 'til you drop!"
Cover photo: Collage: Screenshot/kardashiankloset.com (2) & Instagram/Screenshot/kardashiankloset