Kim Kardashian gets real about co-parenting with Kanye West: "It's really f**king hard"
Los Angeles, California - Kim Kardashian got painfully real about co-parenting with her erratic ex-husband Kanye "Ye" West and the backlash she received over the recent Balenciaga controversy.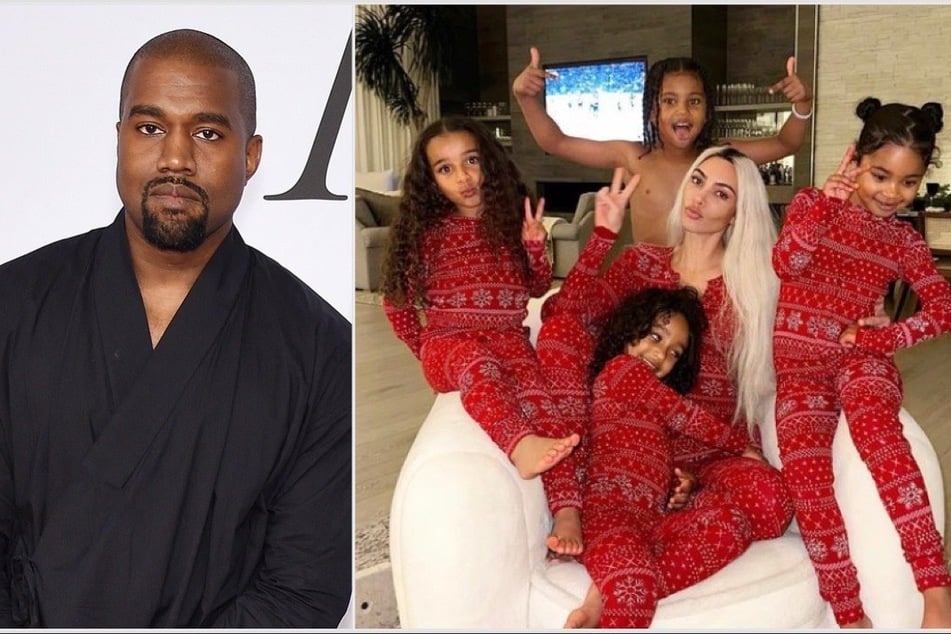 "Co-parenting is hard. It's really f**king hard," the 42-year-old reality star dished on the Angie Martinez IRL podcast.
During the candid chat that dropped on Monday, Kim got honest about keeping the peace with her ex amid his recent antisemitic rants and destructive behavior.
The SKIMs owner didn't outright address Ye's racist stunts, but she did stress that she has tried her best to shield their four kids from them.
"If they don't know the things that are being said or what's happening in the world, why would I ever bring that energy to them? That's really heavy grown-up sh*t that they're not ready to deal with," Kim explained.
She noted that she protects the Hurricane rapper in the "eyes of my kids, for my kids."
"One day, my kids will thank me for sitting here and not bashing their dad when I could. They'll thank me, and I'll privately answer anything that they want to know. It's not my place anymore to jump in."
Kim also got teary-eyed when remembering her late father Robert Kardashian Sr.
"I had the best dad, and I had the best memories and the greatest experience, and that's all I want for my kids. That's what I would want for them."

Kim Kardashian talks Balenciaga backlash
The disgraced rapper isn't the only battle Kim had to face in 2022.
From the Marilyn Monroe "birthday" dress fashion scandal to her tone-deaf business advice, The Kardashians star was also heavily scrutinized for not immediately addressing the controversial Balenciaga teddy bear photoshoot, a fashion designer which she has long supported.
"With the Balenciaga thing, everyone was like, 'Why aren't you speaking out? Why aren't you speaking out?' And I'm like, 'Wait. I'm not in this campaign. I don't know what's happening. Let me take a minute to research this,'" the beauty mogul revealed.
"And then as soon as I saw what everyone was seeing on the internet and the reality of the situation, I completely spoke out and gave my thoughts on child porn and completely denounced it."
"But," Kim added, "because I didn't say, 'F**k you, Balenciaga.' That's it. People got mad at that."
With the new year right around the corner, here's hoping that Kimmy Cakes has a little less drama on her plate in 2023.
Cover photo: Collage: DIMITRIOS KAMBOURIS / GETTY IMAGES NORTH AMERICA / GETTY IMAGES VIA AFP & Screenshot/instagram/kimkardashian