Lizzo plays a special flute with Elmo and Cookie Monster on Sesame Street!
New York, New York - Lizzo can play just about any kind of flute – even one made of cookies! And what better place to prove that than on Sesame Street with Elmo and the Cookie Monster?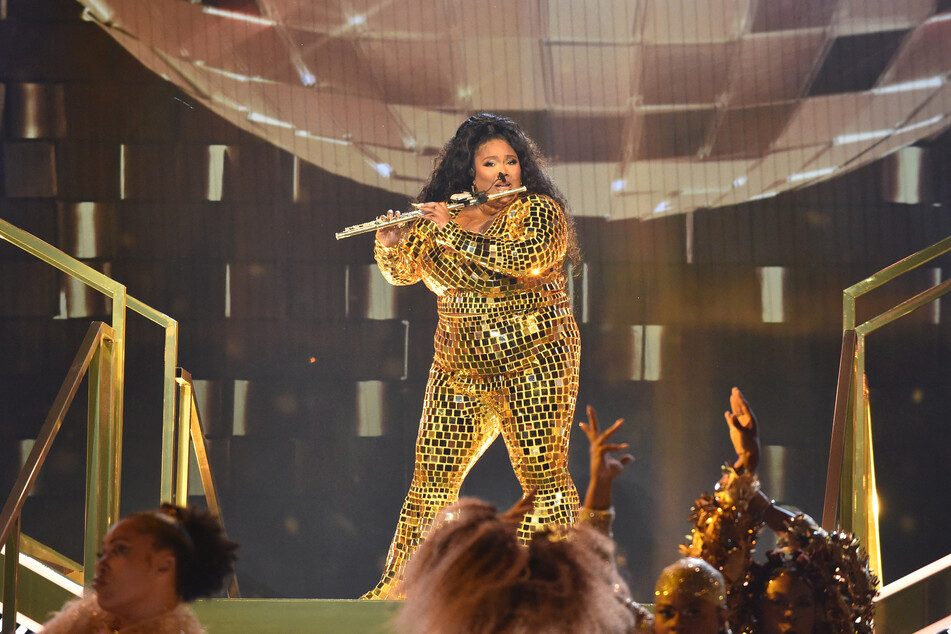 "The one and only cookie flute for the one and only, @lizzo! Your furry friends love you!" an adorable clip shared by the beloved kids' show on social media read.
In it, Elmo presents the classically trained flutist with the tasty instrument.
"I've played a lot of instruments but I've never played a cookie before," Lizzo says, before asking Elmo's permission to play.
Elmo then proceeds to dance adorably while Lizzo plays. Things take a turn when the Cookie Monster appears, saying he too would like to give the special woodwind a try – only for the blue Muppet to promptly munch down on the thing!
Millions have watched and celebrated the clip, which the pop star shared on Twitter, Instagram, and her ever-popular TikTok channel.
Lizzo and Elmo share the love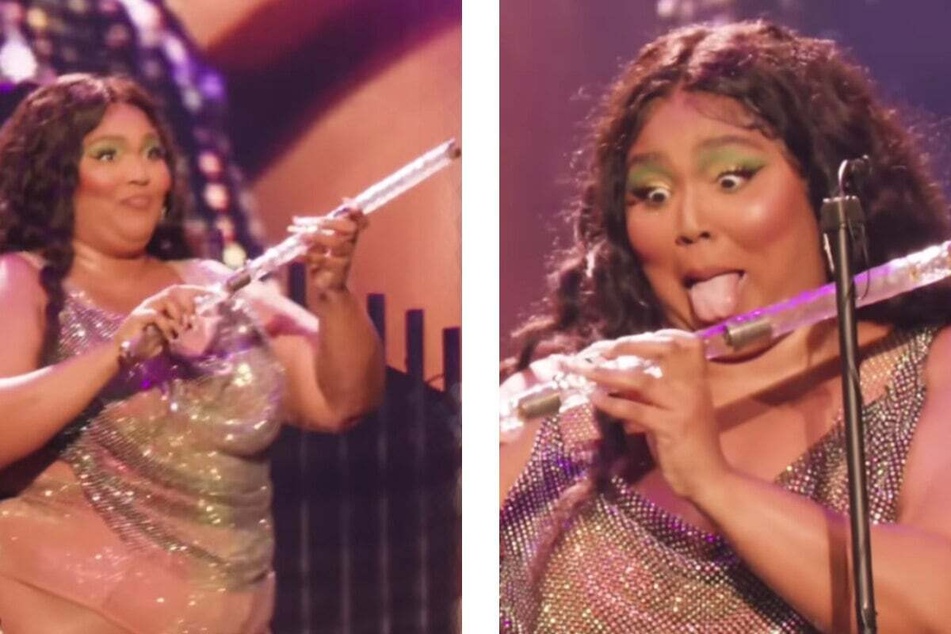 Lizzo's TikTok of the Sesame Street collab boasts 1.5 million views, while that number again have watched it on Twitter.
On Instagram, Sesame Street complemented the artist's skills, writing: "You didn't just play it, you slayed it!"
There was also a personal message from Elmo, who tweeted: "One day, Elmo wants to play the flute just like Ms. Lizzo! Elmo loves you."
Of course, the About Damn Time artist reciprocated the feeling.
That's not the only clip featuring Lizzo and Elmo that went up Wednesday. There's another cute scene in which Elmo shows off that he can now say "balsamic vinegar."
Lizzo has plenty of experience with playing unusual flutes. Back in September last year, she busted out a tune on a never-before-heard crystal flute that belonged to Founding Father James Madison!
Cover photo: Aaron J. Thornton / GETTY IMAGES NORTH AMERICA / Getty Images via AFP