Lizzo says it's About Damn Time for a new food trend: "Alert!"
Los Angeles, California – It's clear that Lizzo's got the song of the summer with About Damn Time, but her newest TikTok has us asking if she has the drink of the summer, too.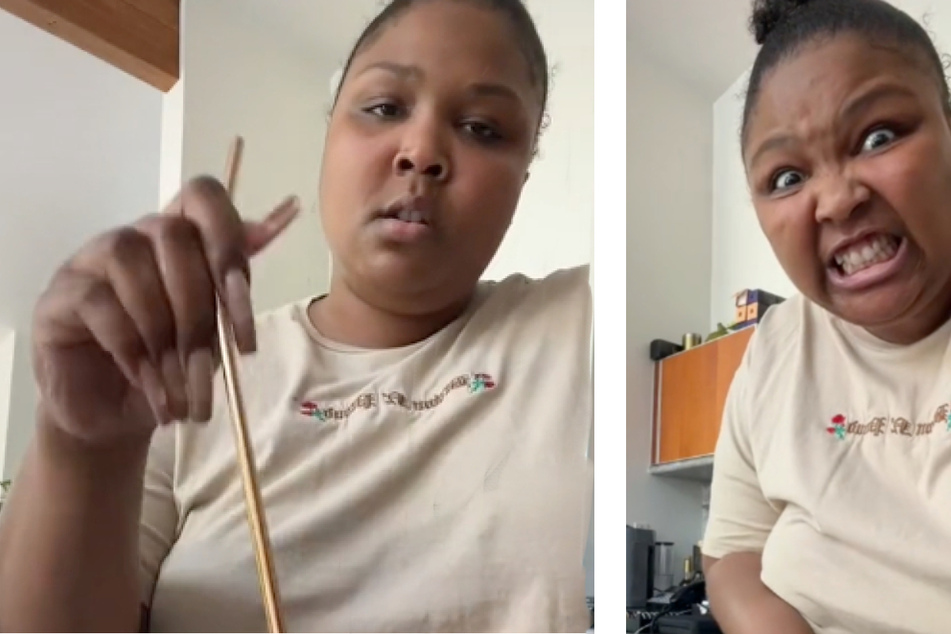 In the queen of pop's latest video, she makes a cool drink with a whole lot of attitude.
It kicks off with the 34-year-old singer saying, "B***h you'll ain't ever seen this before," directly into the camera.
Then she transfers a lot of ice from one mason jar to another. The move is completely unnecessary – and she knows it.
After popping a can of coke open front and center, she squeezes a lime in her hands while growling and baring her teeth like a wild animal.
The snarls and teeth flashing continue, as Lizzo clearly wants to show that the struggle is real in making a coke with lime.
She cuts the lime with teeth bared. She wrings out the fruit with a citrus press into the iced coke, and dumps in a metal straw to stir with frustration. She takes a sip and lets out a short moan.
Could this be summer drink perfection? Or more effort than it's worth?
One thing's for sure, people are certainly paying attention. The About Damn Time artist's clip currently has over 2.6 million views since it was posted on Sunday.

Is Lizzo making coke with lime the drink of the summer?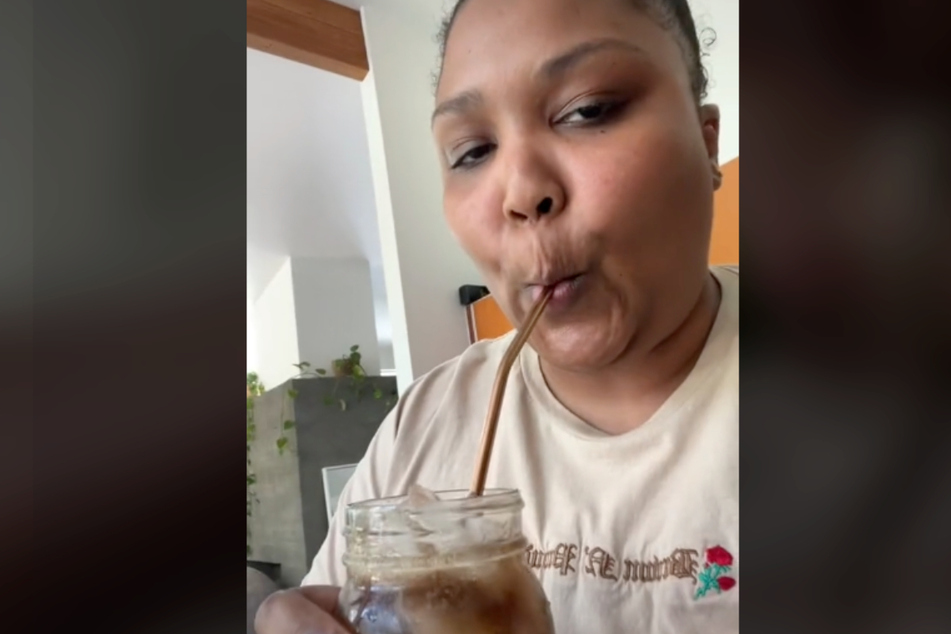 Lizzo posted the clip with a link to the sound of her hit song, About Damn Time, which has become a viral TikTok dance trend – and has even gotten her celebrity friends on board.
She captioned the coke vid, "NEW FOOD TREND ALERT," and according to Lizzo, the new trend is an iced coke with lots of lime juice.
Now, there's nothing new about this concoction. And TikTok users repeatedly say so in the comments. Some point out that it is a classic, and that coke used to sell a version with lime already mixed in.
But somehow, with pure Lizzo magic, the star makes this coke with lime something else.
It feels like something new. It is bound to make you grin. And the way in which she prepares it packs an undeniable punch of humor – and probably lime.
Lizzo's new food trend is letting out your aggression with a snarl while making a cool summer drink to banish that bad mood.
Cover photo: Collage: Screenshot/TikTok/lizzo