Lizzo takes over Berlin with amazing Rammstein cover!
Berlin, Germany - Lizzo took Berlin by storm on Tuesday with her Special Tour and wowed the crowd with her wildly different rendition of Rammstein's Du Hast.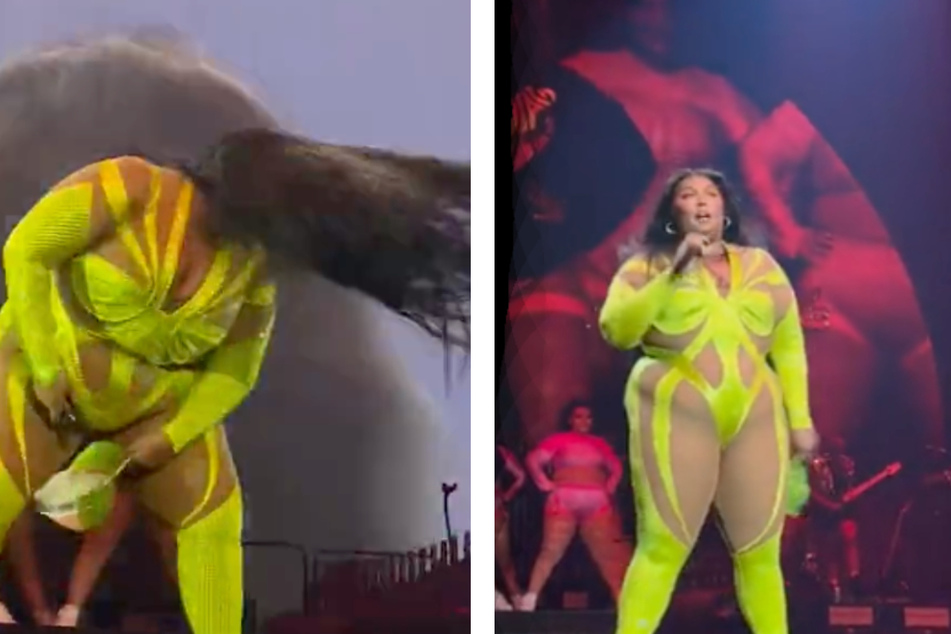 Lizzo's European tour took her to Germany's capital Berlin on Tuesday. There, at the Mercedes-Benz Arena, the queen of positive pop did something only she could pull off: she busted out a cheerful cover of Rammstein's Du Hast and twerked to it!
Her cover of the German rock group's 1997, from their sophomore album Sehnsucht, is a treat.
Lizzo's cover was the most upbeat version of the rugged rock song we've ever heard. The Juice singer dared to use her newly learned German, rocked out to the song, and did some expert headbanging. The backing band's instrumental game was also strong.
The star posted a clip of her magnificent cover to social media to the delight of thousands. On Instagram, she wrote; "Ich liebe dich Berlin," which translates to "I love you Berlin."
Lizzo rocking out to Rammstein has some asking for a pop-rock collab!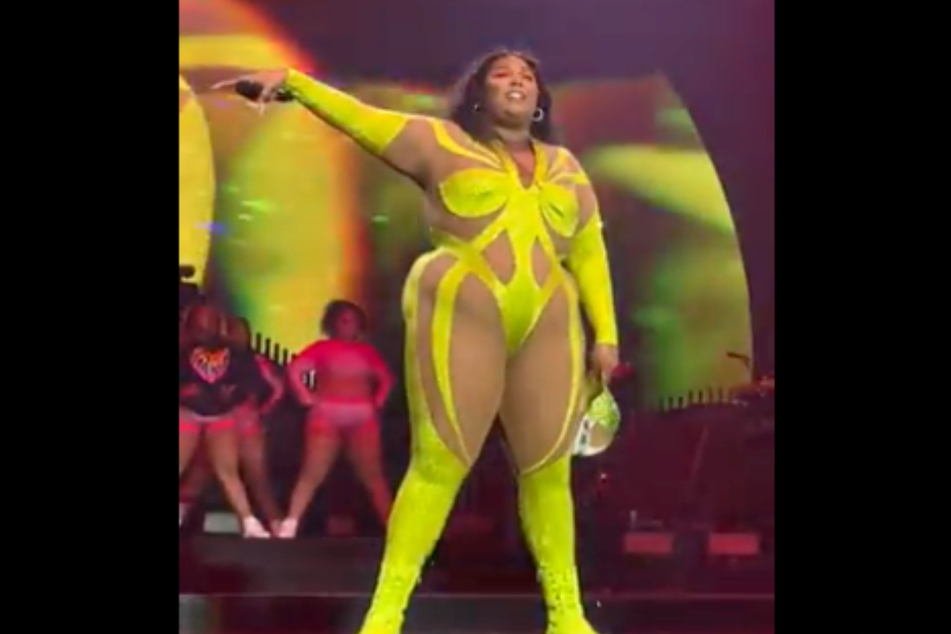 Predictably, users lost their minds over the unexpected crossover.
"Lizzo covering Rammstein, am I in heaven?" one asked, while another added: "Never ever anyone looking so cute while singing Ramstein."
More than a few wrote in to say they're now hoping a Rammstein/Lizzo collab is in the works.
Tuesday night wasn't the first time Lizzo's quoted Rammstein. In fact, she's been working her way up to this cover.
Last week, while performing in the northern German city of Hamburg, she wowed the crowd by busting the Rammstein song's opening lines: "Du hast mich/ Du hast mich."
A TikToker at the concert caught the singer's impromptu rock moment and shared a clip.
The complete cover has clearly been in the works for a while, so we're excited to see where Lizzo takes this experiment next!
Cover photo: collage: screenshots/ Twitter/ Lizzo