Is Olivia Dunne dating top MLB pick Paul Skenes ?
New York, New York - Olivia Dunne has the streets whispering that she could be dating MLB rookie Paul Skenes!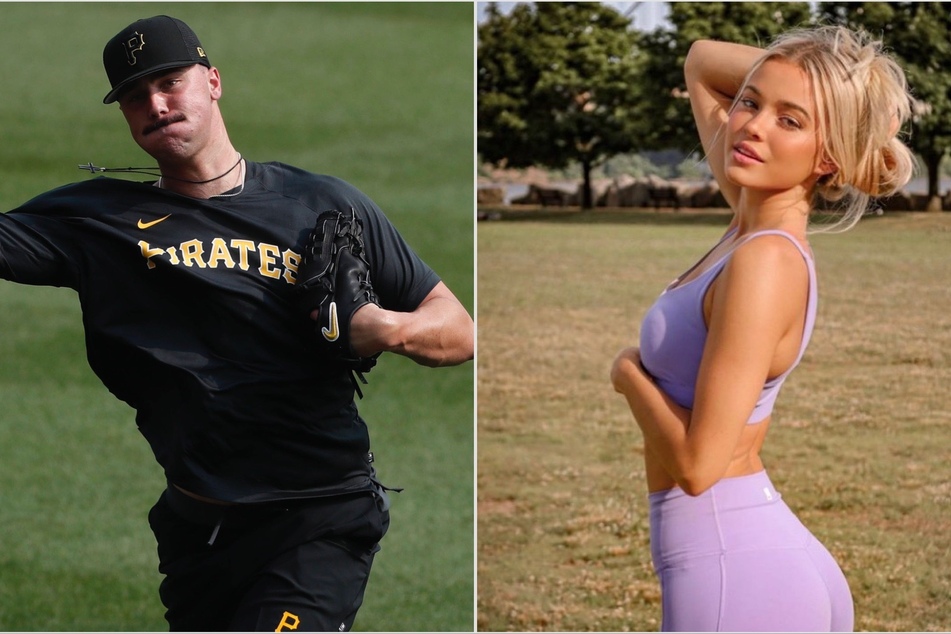 Has a new athlete couple alert emerged?
The 20-year-old influencer appeared to be in New York on Thursday, per her latest TikTok, where she was spilling tea with fellow social media influencer Katie Sigmond.
Yet fans are speculating whether she could have sneakily skipped out of the Big Apple earlier to show support for a special someone.
That same day, the MLB's number one overall draft pick made his pro debut starting for the FCL Pirates, where he impressed fans with 10 fastballs that ranged between 99 and 101 mph.
But is there a chance Dunne was also in attendance?
The rumored lovebirds first sparked dating rumors in July when the 20-year-old college athlete dropped a snap of herself rocking a Pirates hat while in Bradenton, which is the same Florida city the baseball player's minor league team, the FCL Pirates, is.
Eagled-eye fans also spotted a baseball glove on Livvy's table in the background of her photo, which seemed to resemble Skene's signature glove.
She was also in the stands cheering extra hard when LSU won the College World Series in June, where Skenes was crowned Most Outstanding Player.
Stay tuned to see if the intriguing rumors surrounding Dunne and Skenes are true!
Cover photo: Collage: IMAGO / USA TODAY Network & Screenshot/Instagram/livvydunne