Hailey Bieber slams Selena Gomez feud rumors as "twisted" and "dangerous"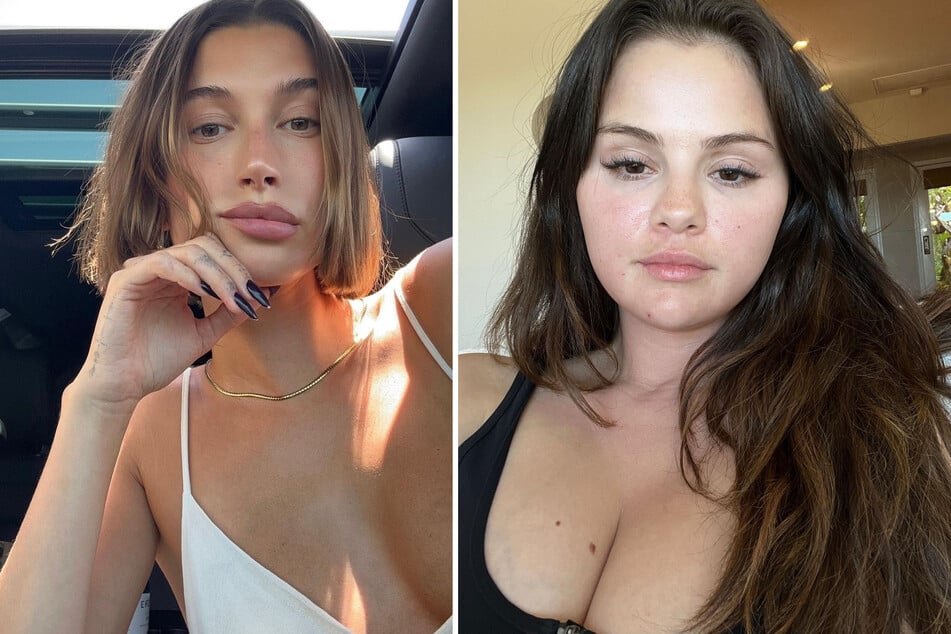 The 26-year-old spoke on Bloomberg's The Circuit on Thursday, where she held nothing back in her comments about the alleged feud.
Selena, who dated Hailey's now-husband Justin Bieber on and off for eight years, has consistently been pitted against the model since the Biebers' wedding in 2018.
It was clear that things had officially gone too far in March when the Only Murders in the Building actor asked fans to stop going after Hailey, writing on her Instagram that Hailey had reached out to her after receiving death threats over the supposed conflict.
Now, the Rhode beauty founder is revealing her true thoughts on the "twisted" narratives behind the rumors. While the host, Emily Chang, didn't name Selena, Hailey was more than willing to address the issue head-on.
"I don't think that this is about me, Hailey Bieber, and Selena Gomez," she said.
"This is not about this pitting between two women — it's about the vile, disgusting hatred that can come from completely made-up and twisted, and perpetuated narratives that can be really dangerous."
Hailey Bieber says she has always "hated" the narrative surrounding herself and Selena Gomez
Hailey continued on to share her frustration at how the pair were always pitted against each other due to their respective involvements with Justin.
"I've hated it since the beginning and it goes back to being misunderstood. Time and time again, I say there is no issue, and it's so disappointing that people still behave this way over a man," she said.
The duo continues to show there's no more bad blood (if there ever really was) with subtle support on social media.
Cover photo: Collage: Screenshot/instagram/Haileybieber & selenagomez