Snoop Dogg fires up debate over what will change #WhenSnoopBuysTwitter
Los Angeles, California – With Elon Musk questioning his investment in Twitter, Snoop Dogg decided to list what he'd change as owner of the social media platform.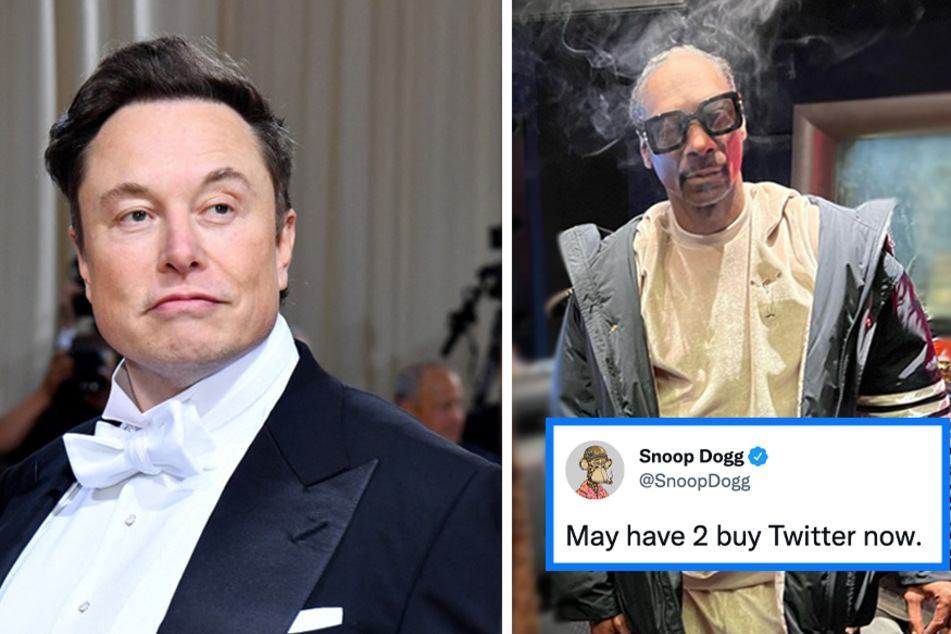 Money talks, but so does the D-O double G.
After news broke that Musk was contemplating his Twitter takeover, Snoop swooped in to suggest that maybe, just maybe, he'll serve as the platform's rightful owner.
"May have 2 buy Twitter now," the rapper tweeted before firing off a list of slightly sarcastic changes he'd make, starting with company leadership.
"Gonna replace the board of directors with Jimmy from my corner Fish Fry, Tommy Chung and tha guy with the ponytail on CNBC."
Snoop's vision didn't stop there, either.
Snoop doubles down on Twitter changes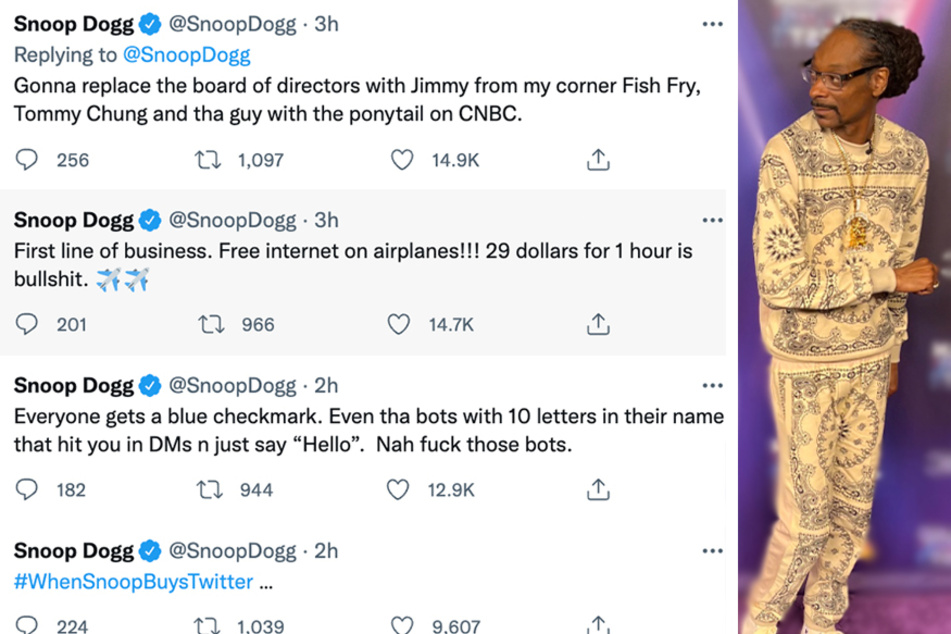 "First line of business [is] free internet on airlines! 29 dollars for one hour is bullsh*t," he wrote as if Twitter currently has any control over the price of Wi-Fi on flights.
The American Song Contest co-host proceeded to throw some secondhand shade Musk's way by declaring "everyone gets a blue checkmark. Even tha bots with 10 letters in their name that hit you in DMs n just say 'hello.'"
The Tesla CEO cited fake accounts making up less than 5% of Twitter's user base as the reason he put his buyout on hold.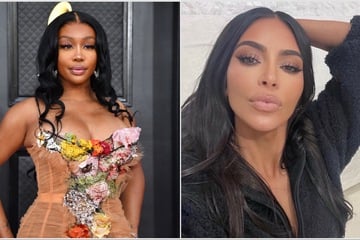 In the end, Snoop concluded that those spam accounts might not be deserving of the Illustrious blue checkmark, writing "nah, f**k those bots."
Whether there's any merit to #WhenSnoopBuysTwitter or not, he seems to be having fun trolling his fans and foes one tweet at a time.
Cover photo: Collage: ANGELA WEISS/AFP/Screenshot/Instagram/snoopdogg/Twitter/SnoopDogg