Fans concerned for Taylor Swift ahead of second Rio de Janerio show
Rio de Janeiro, Brazil - As Taylor Swift prepares to take the stage for her postponed second official The Eras Tour show in Brazil, a wave of concern has swept through the Swifties.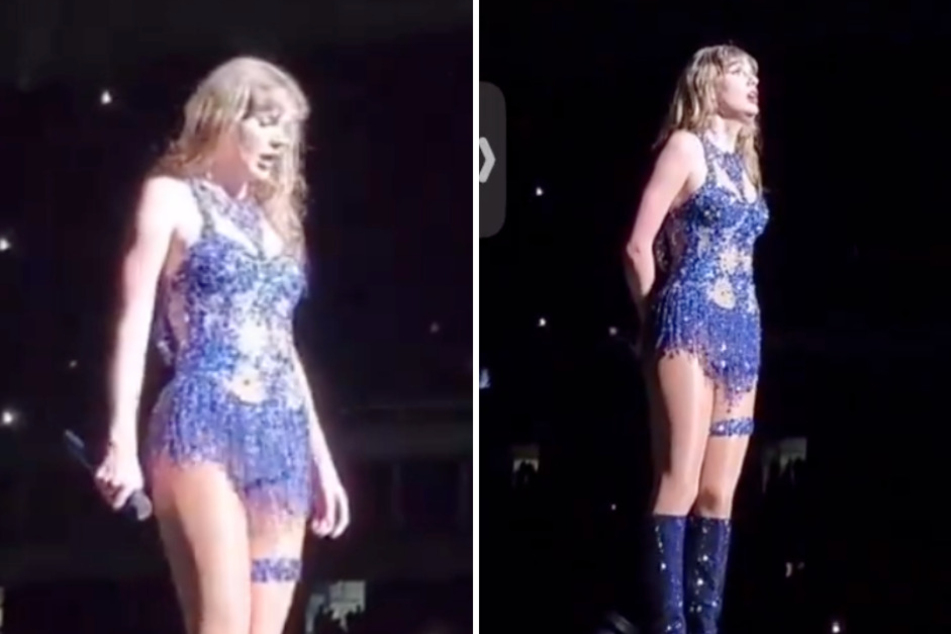 Saturday night's show in Rio de Janeiro was postponed due to the extreme heat, after the tragic death of a fan right before Friday's performance cast a shadow over the highly anticipated event and highlighted safety concerns in the stadium.
Video footage circulating on X, formerly known as Twitter, has captured another moment during Friday's concert that has further heightened Swifties' worries.
In the clip, Taylor is visibly struggling to catch her breath at the end of a song and seemingly gasping for air.
"...she probably couldn't breathe in that heat," one fan quickly pointed out under the video.
Another commented, "She honestly looks like she's about to pass out. She needs to take care of herself, too."
The combination of the heat-related postponement, the fan's death, and Taylor's apparent exhaustion has led many fans to express their concern for the 33-year-old pop icon and "the show must go on" mentality.
Many are using their platform to try and capture the Midnights singer's attention with top trending hashtags urging Swift to prioritize her health and safety, as tension heightened before Sunday night.
What does Sunday look like for the Eras Tour in Brazil?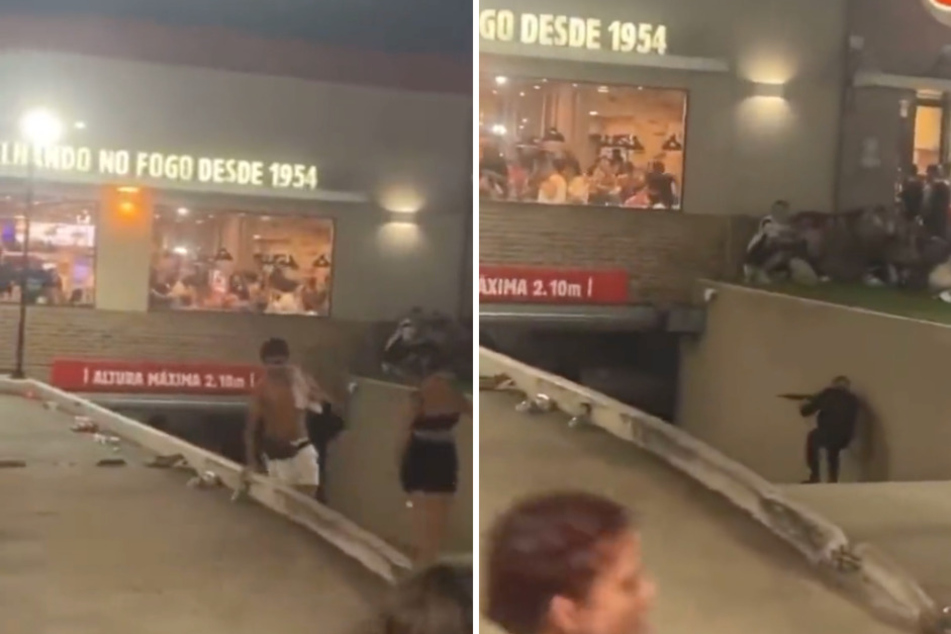 After Saturday night's postponement, fans flocked to X to give their praise and appreciation to the pop star.
Swifties were able to get a few hashtags trending, including #WeLoveYouTaylor and #WeWillStayTaylor, as the death of Ana Clara Benevides continued its ripple effect and claims of armed robberies near the stadium ramped up.
Ahead of Sunday's show, an armed robbery near the concert in Copacabana took a fan's life, per The New York Times. The two men who reportedly stabbed victim Gabriel Mongenot Santana Milhomem Santos have been arrested.
In a stroke of luck on the weather and heatwave front, the official X fan account for The Eras Tour announced, "It's raining tonight!"
The unexpected turn of events brought a sense of relief to many Swifties who hope the cooler temperatures will make fans feel more comfortable and safe at Sunday's performance.
"Tonight will be a rainy show. But it will be BEAUTIFUL!" one fan commented.
From multiple posts throughout social media of fans flocking to the stadium, it seems like the cooling off was much appreciated.
What actions is Brazil venue taking to ensure safety for The Eras Tour?
Time For Fun (TF4), the Brazilian entertainment company responsible for The Eras Tour in Rio de Janeiro, has provided a detailed explanation of new safety measures they are taking in the stadium to beat the heat.
This includes fans being able to enter the stadium with sealed bottles of water and sealed processed foods "with no limitation of items per person."
The company also stated that the service staff has been reinforced, adding about 200 extra employees to the 1,230 previous team members who had been previously working at the event.
Swifties are hoping for a safe Sunday show for all involved, and with Taylor's unwavering love for her fans, it's clear she would do anything to protect them.
Cover photo: Collage: Screenshot/x/@midnightstrack2