Taylor Lautner dishes on secret Taylor Swift collaboration and reuniting with his ex
Los Angeles, California - After pulling off a thrilling heist with none other than Taylor Swift herself, Taylor Lautner — and Taylor Lautner — are dishing on how they kept the big secret.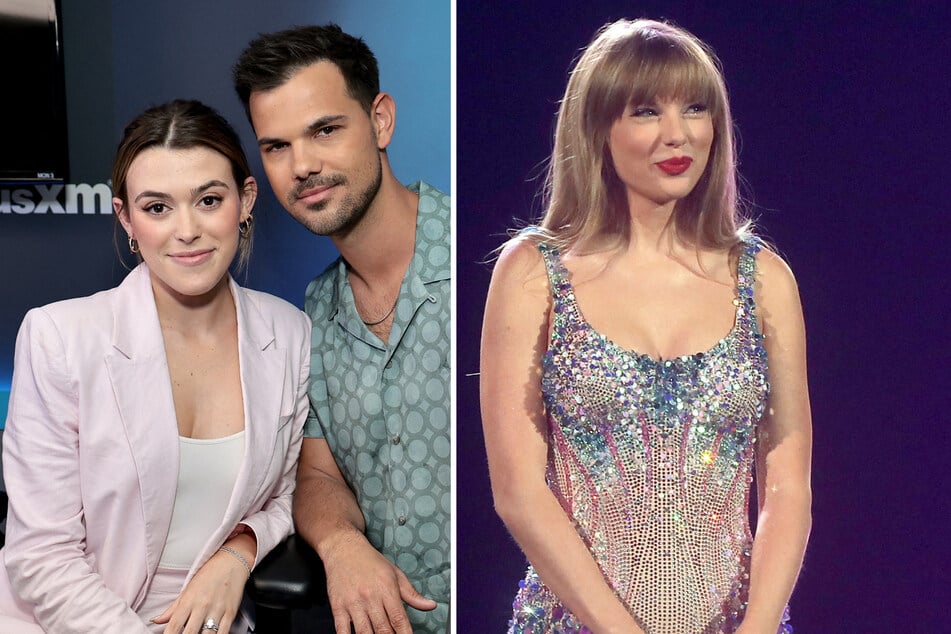 At The Eras Tour in Kansas City, the 33-year-old singer celebrated the release of Speak Now (Taylor's Version) with a surprise music video reveal for the vault track I Can See You.
The real surprise, though, was one of the stars of the video: Twilight alum — and Swift's ex — Taylor Lautner. The 31-year-old dated Swift for several months between 2009 and 2010, and he famously inspired the Speak Now track Back to December.
The break-up ballad is quite favorable towards Lautner, as it focuses on the Anti-Hero artist's regrets about not treating him as he deserved during their relationship.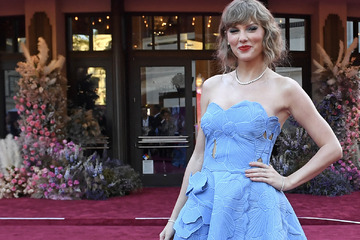 Despite publicly being on good terms, the collaboration on Speak Now (Taylor's Version) still came as a shock for fans, and Lautner and his wife — also named Taylor — have now opened up about how they managed to keep the secret and what it was like to work with Swift.
The pair revealed that they'd been bombarded with interview requests after the Eras Tour surprise but decided to tell the story themselves on their podcast, The Squeeze, "out of respect" for Swift to prevent the story from being twisted.
"We've been very excited about this secret for the last few months," Lautner said in Wednesday's episode. "We've known how freaking awesome the video is for a while now so [we] were just stoked for everybody to see it."
Taylor and Tay Lautner praise Taylor Swift after music video collaboration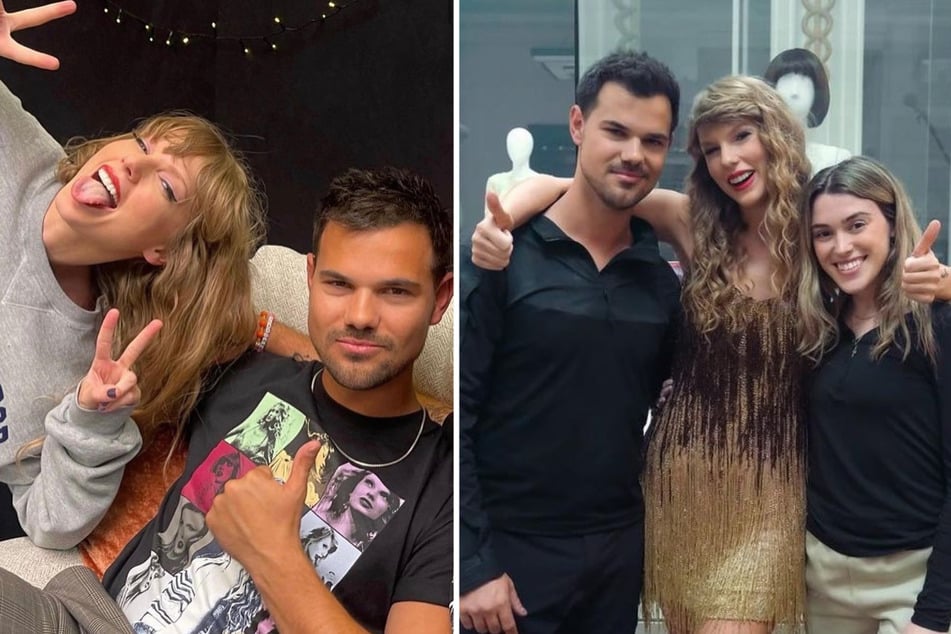 Lautner's wife, who goes by Tay to save everyone a bit of confusion, got real about working with her husband's ex. Tay is actually a long-time Swiftie herself, even having met the singer as a fan around the time her now-husband was dating her.

"It definitely helps that Taylor is as nice as she is," Tay said. "She makes it easy."
While Lautner admitted that he's not sure he would've been as chill if the roles were reversed, he said he was never concerned about the collaboration with his ex, whom he hilariously called "blonde-girl Tay" to distinguish from his wife.
"Me and Tay are confident in our relationship. Tay is the coolest, chillest person ever. She's also a die-hard fan of that person," he said. "And blonde-girl Tay is the sweet human being on Earth."
The Abduction star also joked about being one of the "few" exes Swift has written such a positive song about, saying, "I hate it. I'm kidding, it feels great."

The Lavender Haze songstress continued to praise her ex and his wife at The Eras Tour, telling the crowd, "He was a very positive force in my life when I was making the Speak Now album."
"He and his wife have become some of my closest friends, and it's very convenient because we all share the same first name."
Cover photo: Collage: Jamie McCarthy & John Medina / GETTY IMAGES NORTH AMERICA / Getty Images via AFP