Who are Taylor Swift's vault songs from Speak Now (Taylor's Version) about?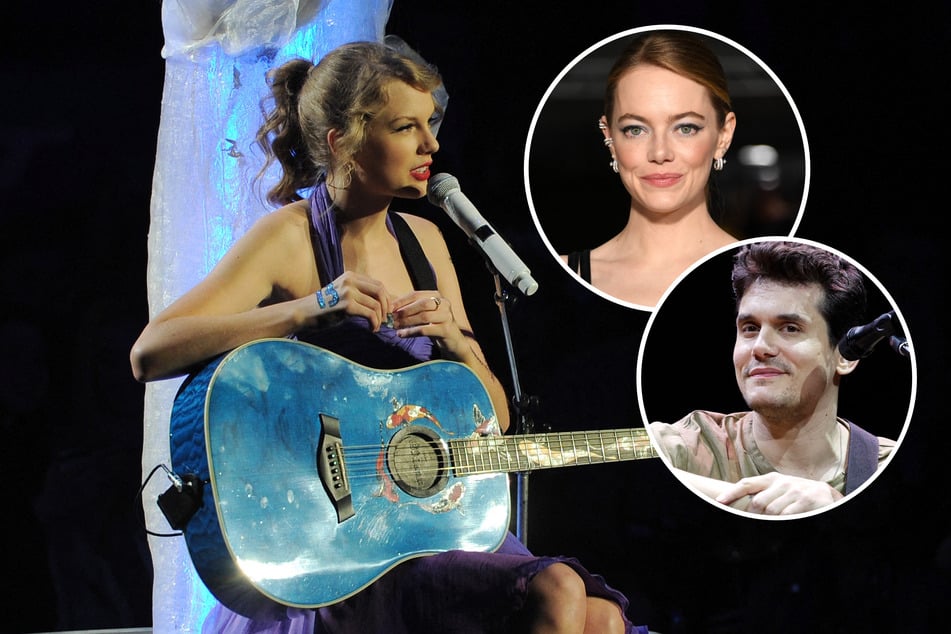 The 33-year-old has officially released her third re-recording with her version of the 2010 album. Along with new recordings of the original tracklist, Speak Now (Taylor's Version) also features six songs from the "vault," meaning they were written during the era but failed to make the final cut of the album.
Among these are two collaborations - Castles Crumbling with Paramore's Hayley Williams and Electric Touch with Fall Out Boy.
From a sappy ballad of decade-spanning romance to a poignant contemplation of her own fears, Swift taps into the many different themes present elsewhere on the album.
But while the original Speak Now tracks have had over a decade's worth of dissecting, the vault tracks hold new mysteries to uncover as Swifties theorize about their respective inspirations.
Electric Touch (feat. Fall Out Boy)
Swift was sure to remind fans that the original Speak Now era was during a bit of a high for the emo scene with a Fall Out Boy collaboration in Electric Touch.
The vault song sees the singer begin a new romance after suffering repeated heartbreak. As Speak Now continues to document her sadness over her split from Joe Jonas in 2008, the early romance in Electric Touch could be about the beginnings of her romance with Taylor Lautner in 2009.
When Emma Falls in Love
The highly-anticipated When Emma Falls in Love certainly seems to be about Emma Stone, after all, as Swift sings about enviously watching her friend embark on a sweet new romance. Unfortunately, it may not be about the love story many fans thought it was.
While Stone is well-known for her fan-favorite relationship with her Spider-Man co-star Andrew Garfield, the vault track was actually written in 2010, which was prior to their meeting. At that point, the Easy A actor was actually dating Kieran Culkin, so even though the "little miss sunshine" lyric may be suspiciously similar to Garfield's comments about Stone, those theories may have been too good to be true.
I Can See You
I Can See You has already become a fan-favorite just hours after its release. With a catchy beat, steamy lyrics, and Jack Antonoff's magic touch, the vault song is a certified Swiftian pop hit.
As for who it may be about, there isn't really a clear verdict. The song is all about the lust of an early-stage romance, so it could also be about Lautner (pre-Back to December, of course) or even Lucas Till, whom she briefly dated in 2009 after co-starring in her music video for You Belong With Me.
Castles Crumbling (feat. Hayley Williams)
The Anti-Hero singer is back with another devastating self-doubt anthem on Castles Crumbling. Featuring Paramore's Hayley Williams, the song underscores Swift's fears about losing the approval of her audience and whether her real personality would be enough to scare her biggest fans away.
Many Swifties have speculated that she penned Castles Crumbling after Kanye West interrupted her acceptance speech at the 2009 VMAs, where she said she believed the crowd was booing at her rather than the rapper for cutting her off.
The parallels between the scrapped song and her later lyrics on Reputation, after many of these fears came true, also make it a particularly striking - and a bit eerie - vault track.
Foolish One
Foolish One captures Swift's endless optimism about love despite devastating heartbreaks. The vault track seems to tap into the remorseful tone of Dear John as she laments never learning her lesson, a perfect parallel to the latter's "You should've known" outro.
Of course, whether or not the song is actually inspired by her ex John Mayer likely won't ever be confirmed, but the song certainly resonates with the many hopeless romantics in her fanbase who have felt foolish in the exact same way time and again.
Timeless
Swift concludes Speak Now (Taylor's Version) with the ultra-romantic Timeless, a ballad in which she sings about the lasting nature of a romance through historical imagery.
The vault track seems to parallel the album's opening track, Mine, a song whose subject has been heavily debated by fans. Some believe it was written about late Glee star Cory Monteith, who she was rumored to have dated, though Monteith denied the speculation.
Swift also appears to have drawn inspiration from her grandmother Marjorie (yes, like the song) and her marriage, as the lyric video features several old photos of her grandparents.
Cover photo: Collage: Larry Busacca & Jon Kopaloff & Jason Kempin / GETTY IMAGES NORTH AMERICA / Getty Images via AFP