Tucker Carlson rebuilds after Fox News allegedly raided his home studio
Woodstock, Maine - Tucker Carlson is now apparently rebuilding his home studio after officials from Fox News allegedly raided the set.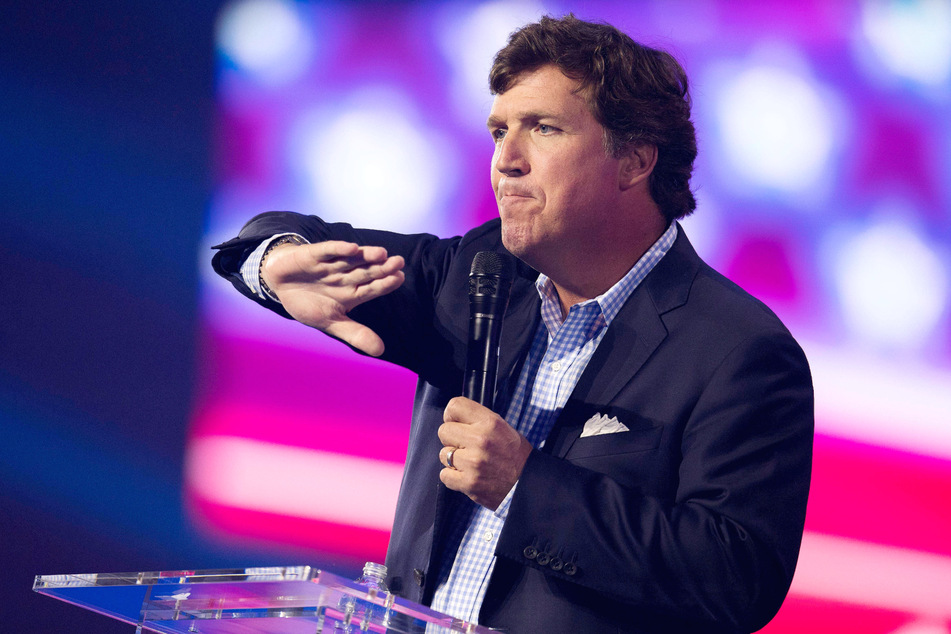 On Wednesday, the Daily Mail shared photos of Carlson dressed for construction work, carrying various materials from his car.
Patrick Feeney, the manager for the three-man construction crew helping rebuild the studio, told the outlet all about the alleged raid that took place weeks earlier.
"Fox came in last week and got all their s**t out of there," Feeney explained. "They took the set and everything, all the equipment, the chairs, the desk, the fake walls, everything."
Back in April, Fox made the surprise announcement that they were dropping Carlson's show, even though he was easily one of the most popular hosts in the network's history.
Carlson has since shared that he plans to move his show to Twitter, with production continuing at his home studio.
While he never revealed a release date for the project, the Fox raid has seemed to set him back, as Carlson had reportedly planned to begin filming weeks ago.
A source close to Fox told The Guardian, "We removed the equipment (which we own) after building a custom studio at our expense – we did not tear down the studio."
Cover photo: IMAGO / ZUMA Wire