Romance between Zendaya and Timothée Chalamet takes center stage in new Dune trailer
Los Angeles, California - Zendaya and Timothée Chalamet are returning to the big screen with the upcoming movie Dune: Part Two, and the latest trailer has further teased their intense on-screen romance.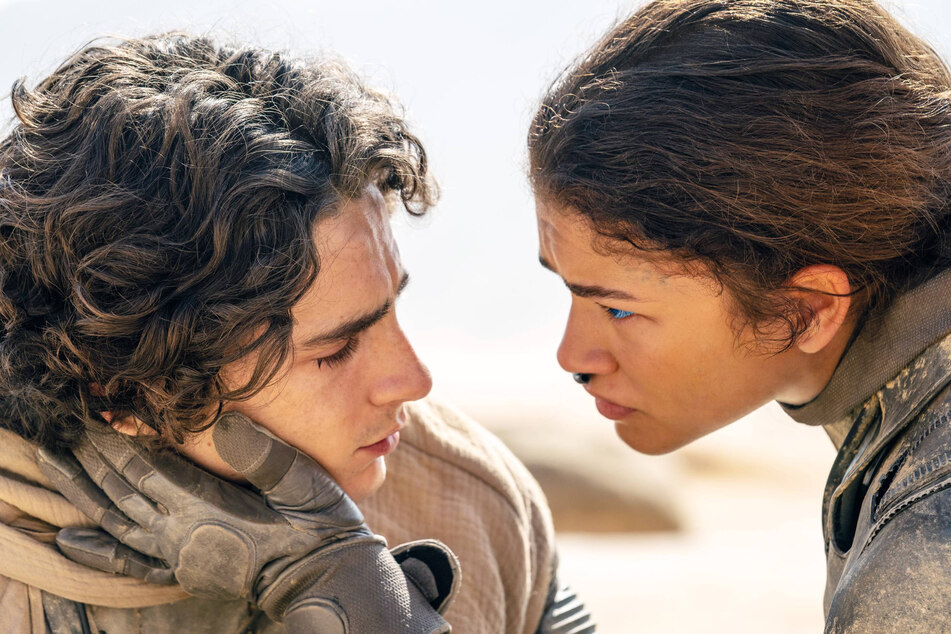 On Thursday, fans got another look at what they can expect to see in the thrilling sci-fi sequel.
Paul Atreides (played by Chalamet) prepares to go to war for his planet in the chilling new trailer, which also highlights Paul's romance with Chani (played by Zendaya) and the debut of several new characters.
The Euphoria star has been teasing the significantly expanded storyline of her character in the sequel, and that is certainly made evident in the newest trailer.
Chani has several notable scenes in the new look, proving her role as a key player in the film's central battle as she promises to protect her people.
Paul's heroic journey is shaping up to be a rocky one as he fights the "horror" caused by his visions and seeks to prove himself as a leader after the death of his father.
Dune: Part Two, which is based on Dune by Frank Herbert, will introduce Austin Butler, Florence Pugh, Christopher Walken, and more to the franchise.
Zendaya and Chalamet have already kicked off press for the flick, with both stars sharing their enthusiasm about the sequel.
Zendaya and Timothée Chalamet return for Dune: Part Two
At CineEurope, Zendaya dished on Paul and Chani's "beautiful love story," while Chalamet praised the "crazy new group" of stars joining the team.
Along with the duo, Rebecca Ferguson, Javier Bardem, Josh Brolin, Stellan Skarsgård, and Charlotte Rampling are all reprising their roles from the first film.
Dune: Part Two will hit theaters on November 3.
Cover photo: IMAGO / Everett Collection