Exclusive: Jonas Brothers dish on aliens, dream jobs, and brand-new music release
New York, New York - The Jonas Brothers dished live about their brand-new music, and TAG24 was on the ground to get the scoop.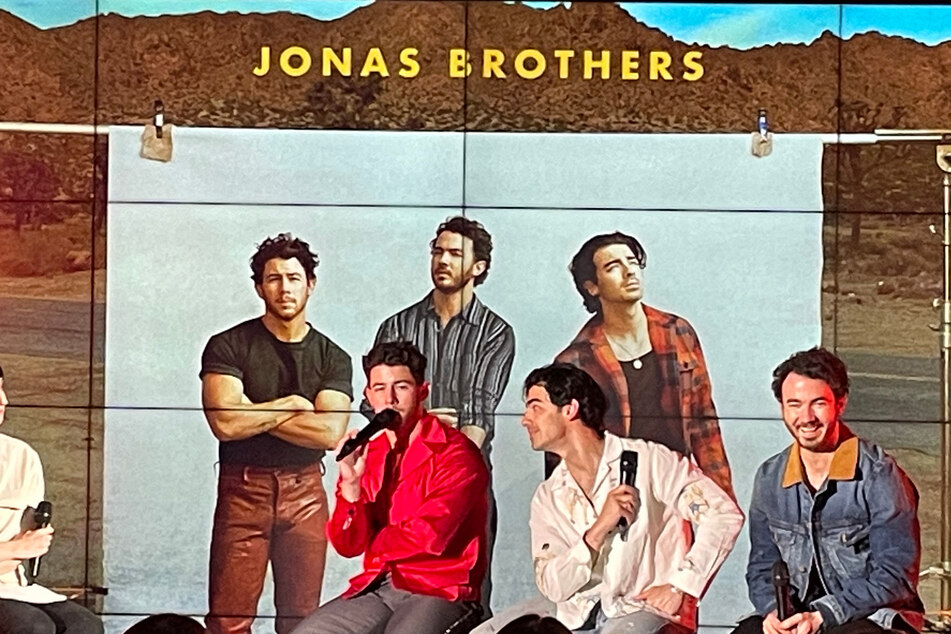 The Jonas Brothers took NYC by storm on Friday – album release day for their new record, simply titled The Album.
In a livestream hosted by online retailer TalkShopLive, Kevin, Joe, and Nick sat down for a chat as fans asked questions both in-person and online – while being able to score autographed copies of the new LP in real time.
"We're feeling good. It's a beautiful day here in New York City," Nick began.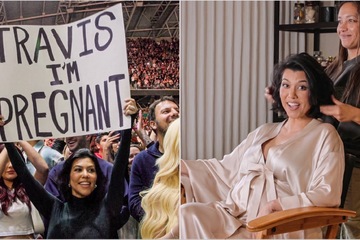 Much to fans' squealing delight, the three said after their jam-packed morning they'd come straight from a planning meeting for their upcoming 35-date North American tour that kicks off in August.

"The tour is something we've been looking forward to for a while now," Joe said. "Getting this album out is one thing, but the next phase is obviously bringing it to life on a big stage."
"We can't wait to hit the road," he added.
Nick then promised the tour will be "the absolute best show we've ever put on," as they plan to play five albums with a set list that's "unique and different every night."
Yet, the tour wasn't the only thing on the JoBros' mind – as they spilled some secrets about their new release that just "feels like summer."
Jonas Brothers dish on The Album with TalkShopLive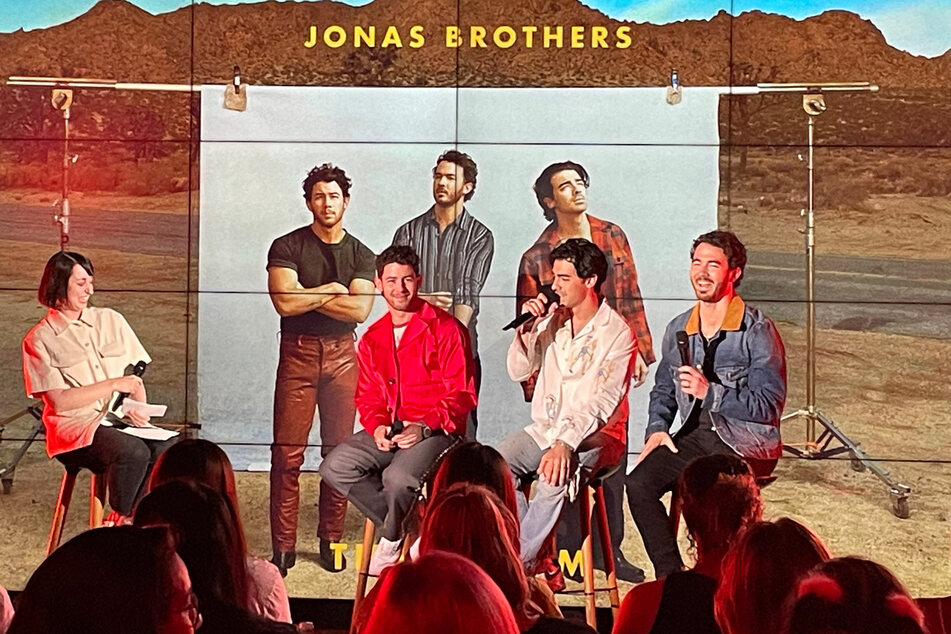 The Jonas Brothers finally answered the question on everyone's mind: Why did they name their new release The Album?
"First," they explained, "let's make it really simple and really easy for everybody."
Joe also joked that they used some extraterrestrial inspo for the title, pointing out that if aliens came to Earth to see what kind of music "we were cooking up down here," they hoped their album might be the one used as an example.
Each of the brothers has a different favorite track from the album. Kevin has a special place in his heart for Little Bird. Joe's is Walls, a song he said almost didn't make the final cut. Nick's fav, Summer Baby, also nearly didn't make it.
Also getting in just under the ringer was now fan-favorite Sail Away, a song they said they recorded about 30 different versions of.
Their vision for the album included influences from artists from the '70s they used to listen to with their dad, like the Bee Gees, "combined with a modern record-making approach." In that vein, the JoBros said they'd love to hear singers like Stevie Wonder, Daryl Hall, and Dolly Parton cover songs from the new LP if they got their wish.
Speaking of wishes, the New Jersey-born trio were asked by a fan what their dream jobs would be if they weren't in music. Their answers were surprisingly simple, and very Jersey influenced. Kevin would work at a bagel shop, while Joe would love to make pizza. And because of the amount he said he's honed his John Hancock skills, Nick joked he could be a professional autograph signer.
It illuminated just how many stans the Jonas Brothers still have behind them after a career that's continuing to soar – one they owe to their diehard fans. The Jonas Brothers said the 20-year journey they've been on together makes them feel "really old" and is "such a blessing."
"We're grateful that people are still hanging out with us," Joe said.
You can hang out with the Jonas Brothers when they come back to the Big Apple next, kicking off their tour with back-to-back shows at Yankee Stadium on August 12.
Cover photo: TAG24/Lena Grotticelli