What's the song of the summer for your star sign?
What song of the summer speaks to your star signs' celestial beat? Is it one from the top of the charts, or is it a summer lovin' classic?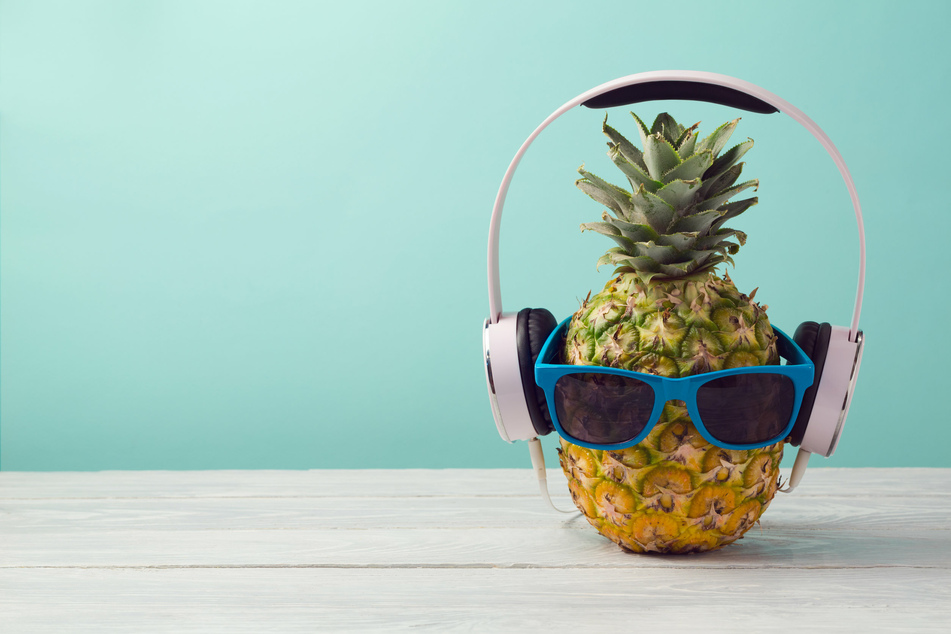 Summer is almost here, which means it's time to get ready for heat waves by drinking ice tea and putting on tunes to cool you off or get you ready for summer lovin'.
Every star sign needs a summer anthem. It's all about sipping cool drinks, chilling out, or great beats, or sunscreen.
But should earth signs be embracing their roots by checking out more indie music? Will air signs enjoy hard hitting tunes in the summer heat? Can water and fire signs get down with the dopiest beats of the summer?
Find out if your star sign needs a pumping chart topper from Bad Bunny or would rather be grooving to something summery and classic from the Kinks.
Aries (March 21 - April 19): Lizzo – About Damn Time
Oh fire sign, this upbeat tune became your summer anthem the second it came out and you saw Lizzo in that blue glitter suit. You bold thing, you already know the TikTok dance by heart. You're more than cool with letting a real groove that came out in the spring carry you through any summer heat wave.
Taurus (April 20 - May 20): Doja Cat – Woman
You're tough and can keep going for days, just like the driving beat in Doja Cat's Woman. Some think those born under this sign are slow, but like the vocals in this song, you understand the importance of pace.
Gemini (May 21 - June 20): Lil Yachty, Tame Impala – Breathe Deeper remix
Getting down to a smooth remix is how Geminis like to get down. They know that a good song can in fact be made even better – collaboration is key. There's just no resisting the pull of an infectious groove.
Cancer (June 21 - July 22): Almost Monday – Sunburn
You are an emotional crab. You love summer, you love fun, but summer days trend to remind you of old wounds. Turn up this tune and keep on dancing, there's nothing like a summer song with a touch of melancholy.
Leo (July 23 - August 22): Latto – Big Energy
You've got that big, big energy all year round. You do the drama and the wardrobe changes like Latto, and are always looking to reinvent yourself. There's simply no better song out there for you to break out the moves to this summer.
Virgo (August 23 - September 22): Daft Punk – Get Lucky
You know who you are. You're all about raising the bar regardless of the season. But this summer, you are ready to roll. Let some of your tension go and allow this music move your soul. Maybe even stay up all night to get lucky, Virgo.
Libra (September 23 - October 22): Bad Bunny – Moscow Mule
You love a steamy, dreamy summer song, because that is what summer is. This song has more than a few surprising moments in it, just like you. And that Bad Bunny beat will get you on your feet and help you find the connection between your hips and head.
Scorpio (October 23 - November 21): Aldous Harding – Fever
You understand that timeless crooning connection between a piano riff, an evasive look, between sex and power. Like this indie artist, you know how to bring mystery to a party. Celebrate the magnetic pull of the summer with this tune.
Sagittarius (November 22 - December 21): Bring Me The Horizon – sugar honey ice & tea
You're full of all those sweet things, like sugar and honey. But like this song and alternative rock generally, you are both in touch with and annoyed by your own emotions. You can listen to this track alone or dance to it at a party until you can't feel your feet, but you will always be after more.
Capricorn (December 22 - January 19): The Kinks – Sunny Afternoon
As an earth sign, you are drawn to the classics, and a simple things like a sunny afternoon. You like to jam with your friends and talk about life and don't need a whole lot of luxurious things.
Aquarius (January 20 - February 18): Jack Harlow – First Class
As a free flying air sign, you are here for an off-kilt hip-hop flow like what Jack Harlow has to give. People don't always think there is a method to what you do, but there is. And your vibes have the power to move people, just like this song.
Pisces (February 19 - March 20): Glass animals – Heat waves
You're sensitive and empathetic and that's why in the middle of the night when it's hot you are up thinking about your love. You want the best for them. But don't forget Pisces, you should also want the best for you too. Use the heatwave, find someone new.
With these summer scorches heating up the star signs, this season's shaping up to be the hottest yet.
Cover photo: 123RF/maglara