Coronation of King Charles III: Royal couple salute crowd at Buckingham Palace
London, UK - Charles III's coronation service has begun, with the eyes of the world watching the king and queen as their date with history arrives.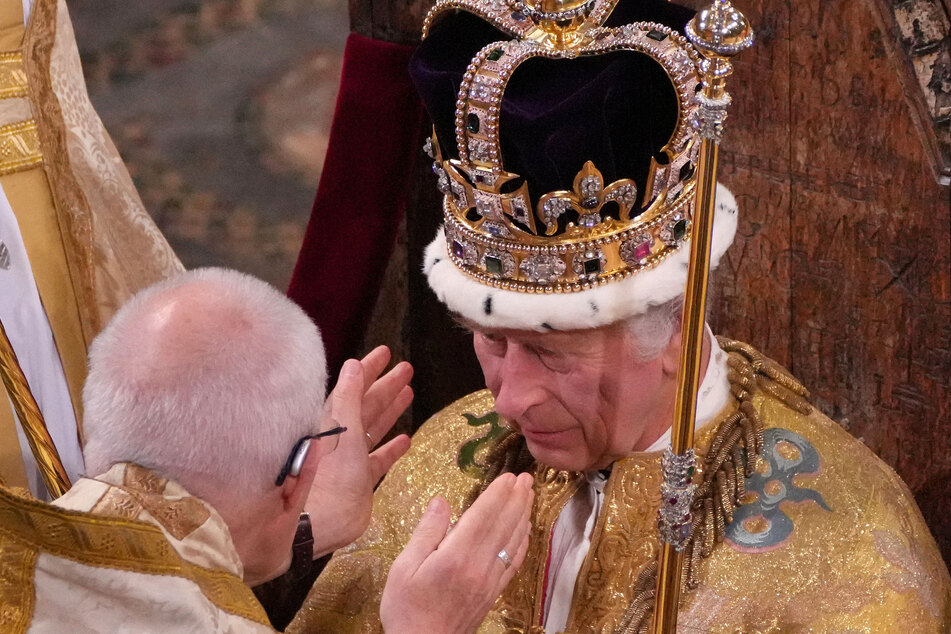 Charles and Camilla were welcomed at Westminster Abbey's great west door by the Archbishop of Canterbury Justin Welby, who will anoint and crown the monarch, after travelling through the capital's streets in a carriage procession.

Thousands of well-wishers lined the route the couple's Diamond Jubilee Coach took from Buckingham Palace, with a few die-hard royalists sleeping in tents to secure the best spot to catch a glimpse of the king and queen. At the same time, anti-monarchy protesters have also turned out in force, with some leading figures arrested in a crackdown by London police that has alarmed observers.
World leaders, prime ministers from overseas realms, foreign monarchy and the extended British royal family were seated inside the ancient place of worship. First lady Jill Biden is leading the US delegation, which includes special envoy John Kerry.
Katy Perry, Lionel Ritchie, as well as David and Victoria Beckham are among the many celebrities also present for the ceremony.
UPDATE, May 6, 10:20 AM: King Charles III salutes crowd from Buckingham Palace balcony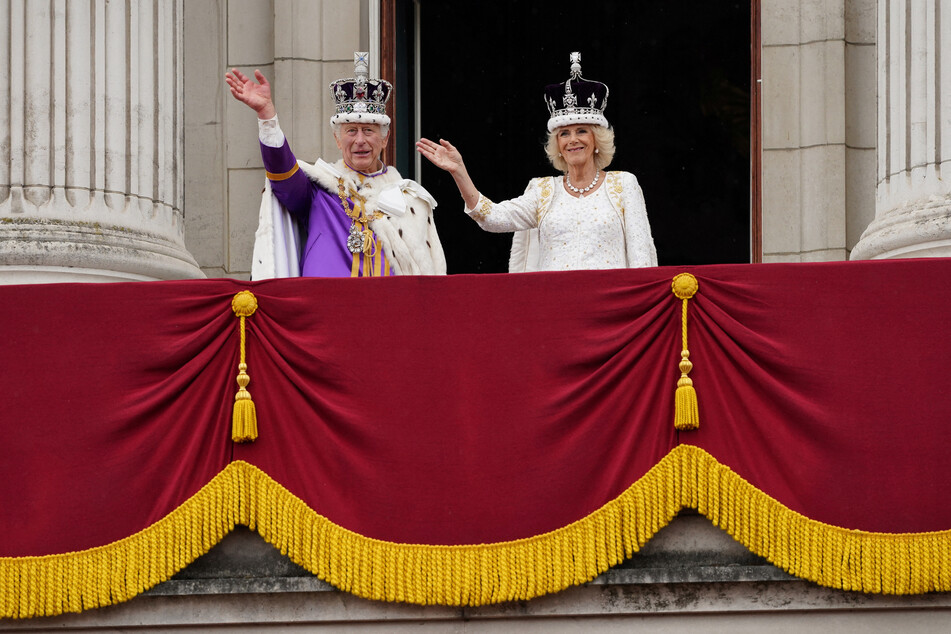 The King and Queen set the seal on their historic coronation day with a Buckingham Palace balcony appearance to acknowledge the nation.
Charles and Camilla in lavish robes and wearing their crowns returned with a wave the cheers of the crowds, with Prince William and Princess Kate also present, along with their three children.
The royals watched a scaled-down flyover from the balcony.
The family spent a little under 10 minutes on the balcony before going back inside, but the King and Queen re-emerged moments later to loud cheers.
They then went back into the palace, with the King lingering for one final wave.

UPDATE, May 6, 9:30 AM EDT: Flyover scaled back due to weather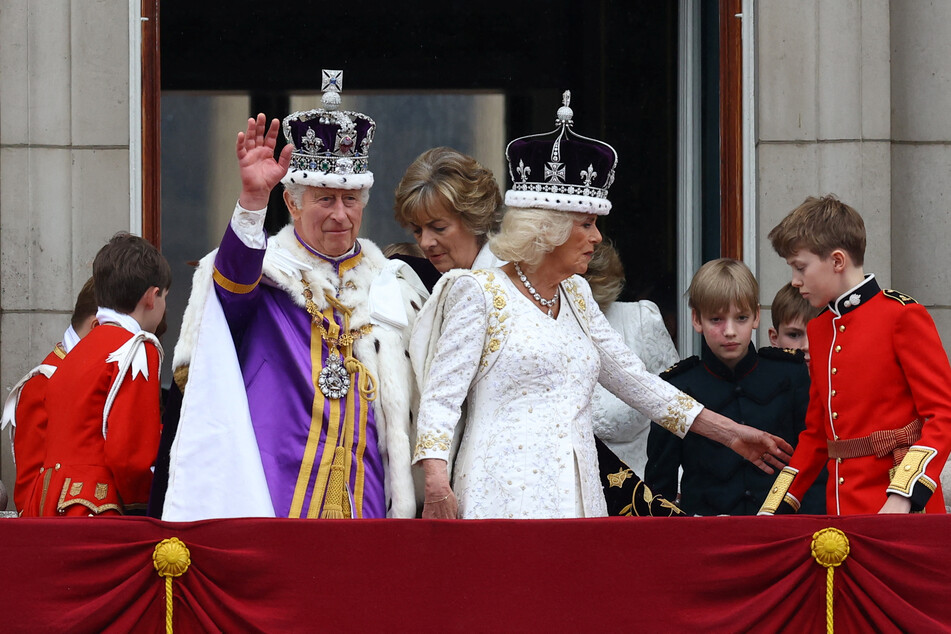 As King Charles and Queen Consort Camilla returned to Buckingham Palace, a flyover to mark the coronation has been scaled down due to "unsuitable weather conditions."
More than 60 aircraft from the Royal Navy, British Army, and Royal Air Force had been due to take part, but the event will now only involve helicopters and the Red Arrows aerobatic display team, Britain's Ministry of Defense (MoD) said.
The King and Queen were expected to watch the flypast from the balcony of Buckingham Palace.
The display, which was originally meant to last for six minutes, has been cut down to two minutes and 30 seconds.
UPDATE, May 6, 7:30 AM EDT: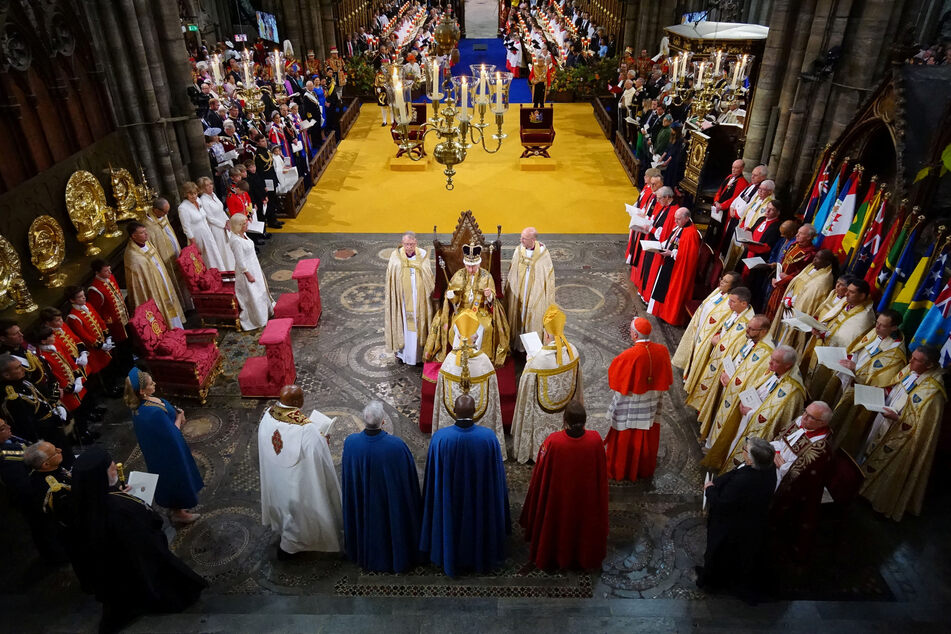 Britain's King Charles III has been crowned the nation's monarch and prayed to be a "blessing" to people of "every faith and conviction."
Charles became the 40th reigning sovereign to be crowned at Westminster Abbey, the coronation church since 1066, as Archbishop of Canterbury Justin Welby placed St Edward's crown on his head.
The coronation was a deeply religious ceremony steeped in symbolism and its prayers took the theme of Called to Serve, a sentiment associated with the late Queen Elizabeth II.

Camilla was also declared queen with Queen Mary's crown.
UPDATE, May 6, 6:30 AM EDT:
All eyes are on Prince Harry as he sits with his relatives in public for the first time since he blasted Charles, Camilla, plus Prince William and Kate Middleton for good measure, his bombshell memoir, Spare.
Meghan has stayed at home in Montecito, California, with their children, Archie and Lili.
Cover photo: REUTERS