Meghan and Harry are celebrating Archie's second birthday with an amazing gesture!
Santa Barbara, California - Prince Harry and Duchess Meghan's sweet son is now two years old, and Queen Elizabeth isn't the only one who came up with something special for his birthday.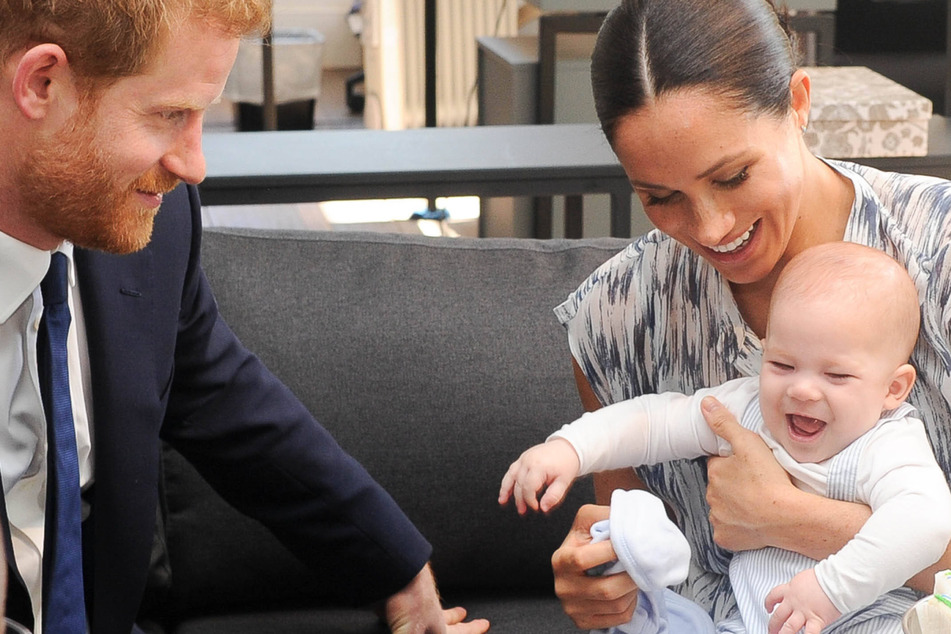 There have been a lot of royal birthdays in the past few weeks, with Queen Elizabeth reaching 95 on April 21, Prince Louis turning three just two days later, and Princess Charlotte turning six on May 2.
Now it's their cousin Archie's turn. The adorable princeling turned two on Thursday.
The Queen's official Instagram shared a sweet tribute to her great-grandson, the first official photo taken when his parents brought Archie home from the hospital.
"We wish Archie Mountbatten-Windsor a very happy second birthday," the statement read.
"Elizabeth II is planning to wish Archie a happy birthday via Zoom and she has sent him a present and card," a source told Us Weekly. "Seeing her great-grandson's face always brightens up her day!" The toddler has also received official well wishes from his extended family's various Instagram pages.
Archie's parents, Prince Harry and Duchess Meghan are going to have their hands full not just with a rambunctious two-year-old, but with their new baby daughter, expected this summer.
But his parents had an additional, very special way to honor their son. A statement on their official Archewell Foundation website announced a fundraiser with the goal of making coronavirus vaccines available in poor countries, a cause his parents have been very involved with. "We cannot think of a more resonant way to honor our son's birthday," his parents said.
The program will match $5 donations with $15 of further donations, providing four vaccines for each gift in Archie's name.
It is a very lovely gift, even if he will only appreciate it when he's older.
Cover photo: Imago/PPE