POLITICO faces outrage for comparing Meghan Markle to Donald Trump and Kanye West
Arlington, Virginia - Can everyone just leave Meghan Markle alone?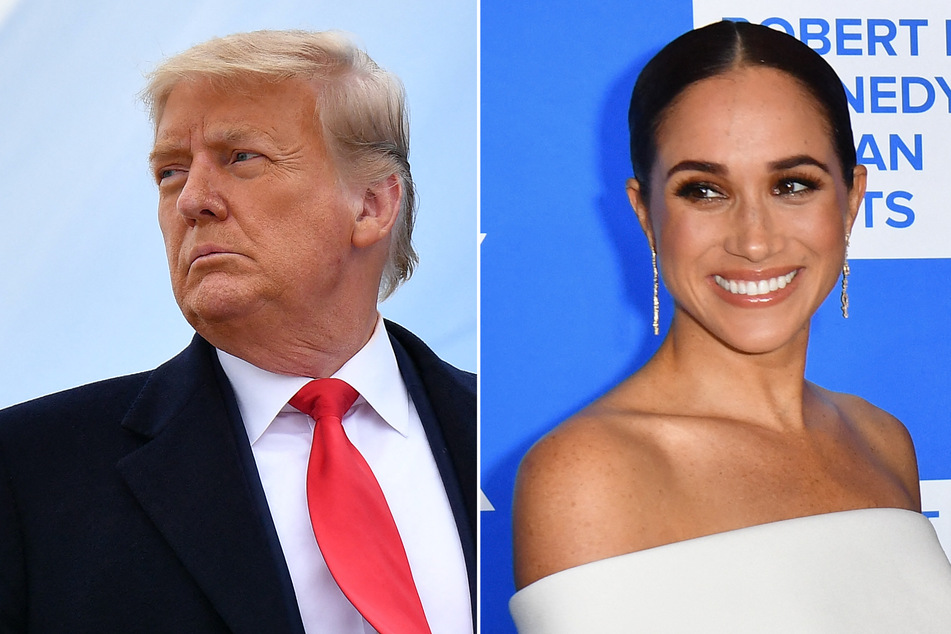 After a cruel attack by The Sun columnist Jeremy Clarkson, the Duchess of Sussex is facing vicious media scrutiny once again thanks to a shocking article by POLITICO writer Joanna Weiss.
The opinion piece, titled 2022 Is the Year We All Finally Got Tired of Narcissists, features Markle in the headline image alongside Donald Trump, Elon Musk, Kanye West, Elizabeth Holmes, and Sam Bankman-Fried.
Weiss' argument centers around the idea that consumers have grown tired of self-obsessed celebrity antics, which is certainly true for the other mentions on the list.
However, the writer's decision to put the 41-year-old alongside individuals who have spent the year spreading antisemitic beliefs or being convicted of fraud rightfully struck a nerve with readers.
"I'm sorry, Meghan Markle is a narcissist for *checks notes* not wanting to risk her literal life & that of her child so that people determined to hate her could do that whilst forcing her to stay quiet about it?" one Twitter user wrote.
Joanna Weiss compares Harry & Meghan's docuseries to Kanye West's outrageous public behavior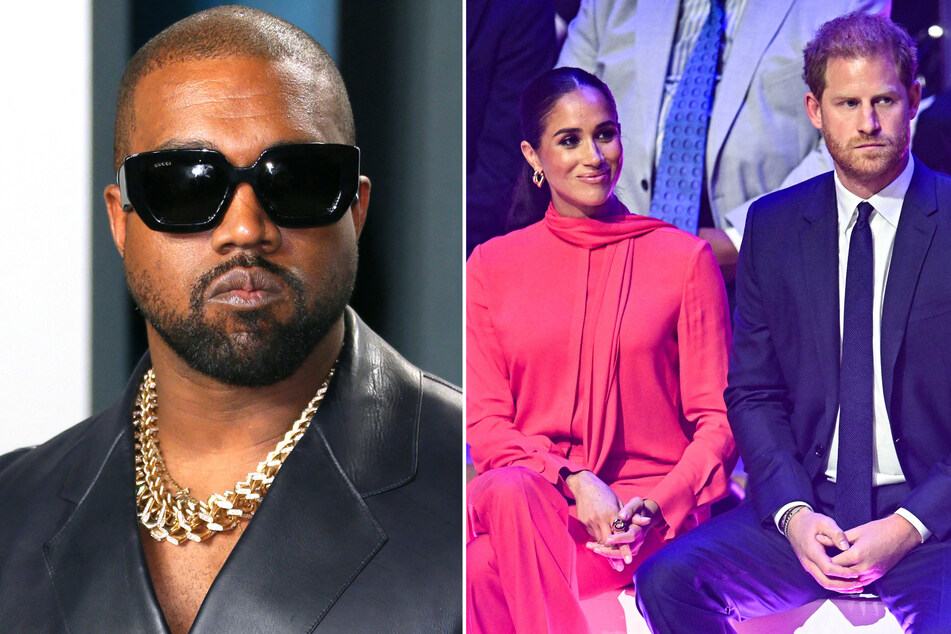 In the article, Weiss directly compares the fifth and sixth episodes of Harry & Meghan to West's repeated public antisemitic tirades, arguing that they both display the same high level of ego "overreach."
Viewers will recall that those two episodes of the Netflix docuseries highlight the devastating impact the media has had on Markle. The Duchess tearfully discussed her mental health struggles with suicidal thoughts and her concerns regarding her children's safety amid the tabloids' consistently negative headlines.
To come away from those episodes with the conclusion that Markle is a narcissist – let alone one comparable to West or Trump – is pretty inconceivable.
While Weiss describes footage of Diana's paparazzi bombardments in the series as "chilling" and "heart-wrenching," Markle is not given any sympathy in spite of the obvious parallels between their stories.
It's also worth noting that the article places blame squarely on Meghan's shoulders. Despite the docuseries being a joint project that heavily focuses on the ex-royal couple as a unit, Markle remains the primary target, which is starkly displayed in the POLITICO article's feature image that noticeably excludes her husband Prince Harry.
In fact, the Duke of Sussex is almost exclusively mentioned as an aside, seemingly as a way for Weiss to prove that Meghan is, indeed, a narcissist.
Social media users express their outrage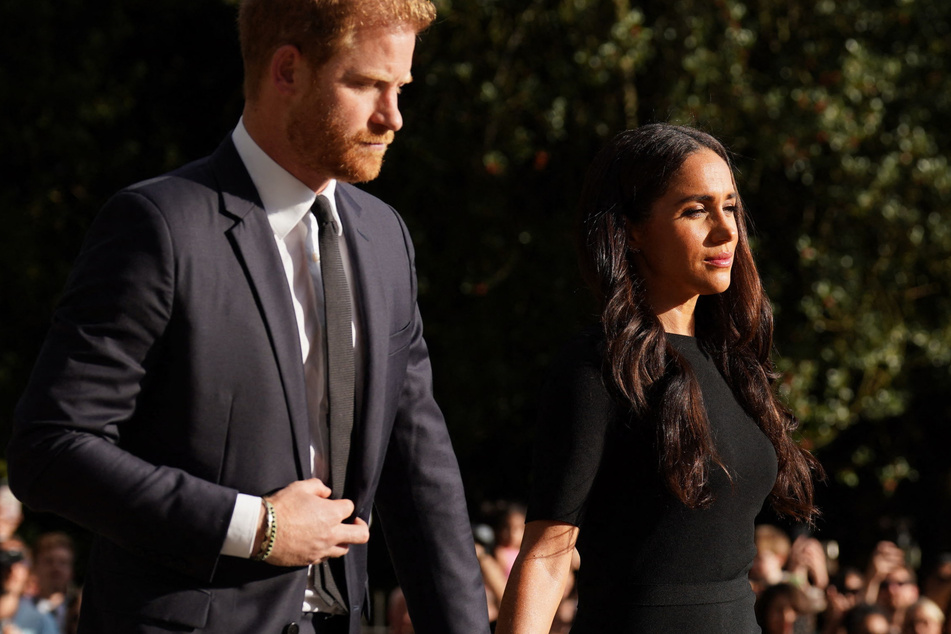 The article sparked the trending hashtags #JoannaWeissIsRacist and #JoannaWeissIsANarcissist as fans highlighted the immense double standard the Duchess faces in the article.
"Despite half the article being about Meghan Markle @JoannaWeiss fails to explain how defending herself against racism is considered narcissistic, particularly while using Musk, Kanye, Trump and Holmes as the comparative," one user tweeted.
"There is literally no planet where Meghan Markle belongs with this group of people. A Black woman standing up for herself does not equal 'narcissist.' The unhinged hatred directed at her really does kind of prove her point, doesn't it," CNN reporter Kirsten Powers wrote.
Neither Weiss nor POLITICO has commented on the backlash.
Though the couple's Netflix series has ended, Harry is set to tell his side of the story in full with his memoir Spare, which will hit shelves on January 10, 2023.
If you or someone you know need help, please contact the 24-hour National Suicide Prevention Hotline by calling or texting 988 for free and confidential support. You can also text "HOME" to 741741 anytime for the Crisis Text Line and access to live, trained crisis counselors.
Cover photo: collage: MANDEL NGAN & ANGELA WEISS / AFP