Heartstopper Volume 5 graphic novel cover revealed!
London, UK - As fans continue to buzz over season 2 of the Heartstopper TV adaptation, the graphic novels have dropped a major update for one of the most-anticipated releases yet with Heartstopper: Volume 5!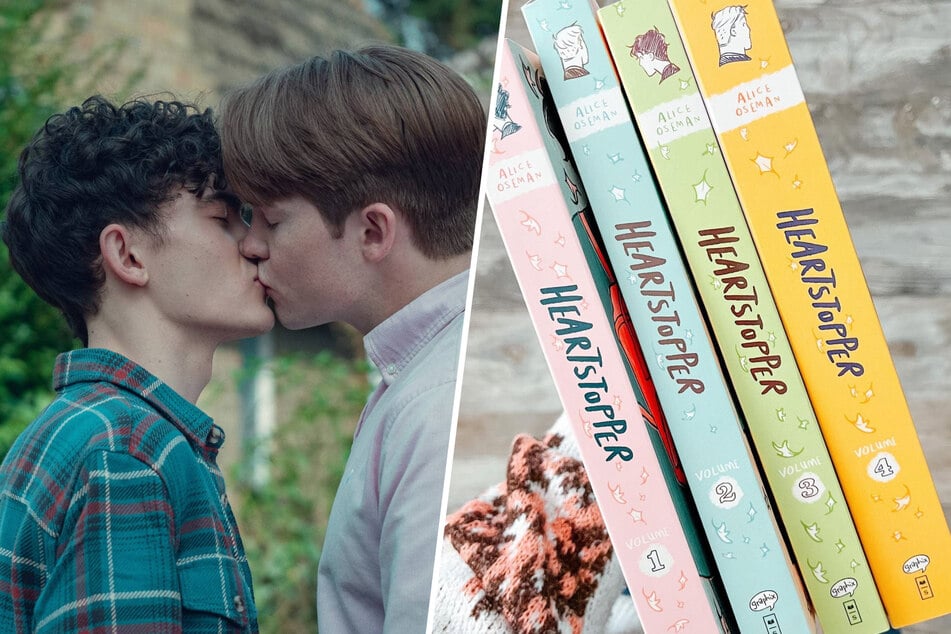 On Thursday, author Alice Oseman unveiled the cover art for Volume 5 of the Heartstopper graphic novels, which is set to hit US bookstores on December 19.
The latest installment features a blue cover featuring a drawing of Nick and Charlie embracing, surrounded by cartoon stars. The volume will have an orange spine.
"I am soooo excited to share this cover with you!! It's been a long time coming! I am in love with how this one turned out," Oseman said on social media.
While fans who keep up with the online publishing of the comics may be familiar with what's in store, Oseman teased the storyline in a new video for Cosmopolitan UK.
"[Volume 5] follows the Heartstopper gang as they're looking toward the future," she said. "Charlie is starting to find his confidence in what he wants and who he is, while Nick is starting to think about university choices and where that might lead him."
Heartstopper Volume 5 marks Oseman's 11th novel. The TV adaptation has covered storylines from Volumes 1-3 so far, with some elements of Volume 4 being incorporated into season 2.

With a renewal for season 3 already secured, fans can expect it sooner rather than later thanks to some exciting recent updates from Netflix.
When will Heartstopper season 3 premiere?
Season 2's cliffhanger ending left Heartstopper fans desperately wanting more, and Netflix teased some serious resolution earlier this month with the reveal of season 3's first episode title, Love.
The title takes its name from the fifth chapter of the graphic novels, featured in Volume 5.
"That's all we can tell you for now - but we'll be back, as will Nick and Charlie," Netflix said on September 4.
Cover photo: Collage: IMAGO / Everett Collection & Screensht/Instagram/authortaylorepperson