BookTok: Book reads based on your favorite Marvel hits
As Phase 4 of the Marvel Cinematic Universe has come to a close with the arrival of the highly-anticipated Black Panther: Wakanda Forever, fans are going to have to find some new entertainment to pass the time before the franchise kicks off its next phase. Never fear: some heroic reads are here to save the day.
As the franchise continues to expand, MCU films and TV shows have branched out into several different genres and styles.
With compelling characters and thrilling action, the MCU has something for everyone.
Similarly, the reading community on TikTok, known as BookTok, has solid recommendations for all reading tastes.
To help pass the time as we wait for Phase 5 to arrive, we've got the perfect recommendations from BookTok based on your favorite MCU project so far.
If you liked Captain America: Civil War, read Vicious by V.E. Schwab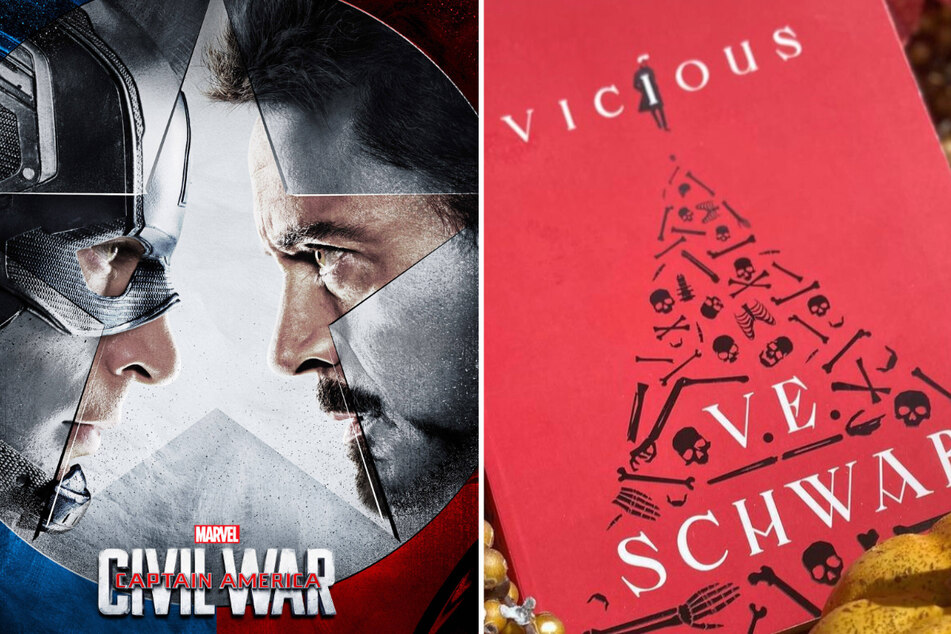 Captain America's third solo outing sees the Avengers fight over the proposed Sokovia Accords that seek to regulate the interventions of superpowered individuals.
This ethical debate surrounding the authority of superheroes connects directly to the plot of V.E. Schwab's novel Vicious.
This science fiction read follows Victor and Eli, two college friends whose experiments led them to unearth the secrets to superhuman abilities.
The novel catches up with the pair a decade later as it explores the ethics of superhero-ism in a beautifully written prose novel that pulls from the best elements of comic book classics.
If you liked Black Panther, read Children of Blood and Bone by Tomi Adeyemi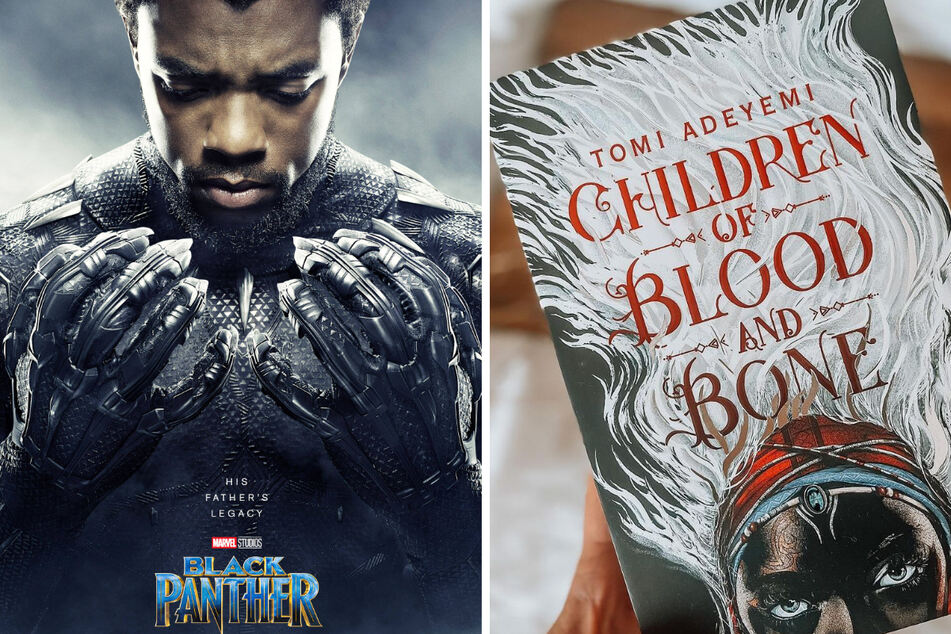 2018's Black Panther is one of the MCU's most compelling origin stories. The film provides the franchise's first in-depth look at Wakanda, which had only been hinted at in previous films.
Fans who were drawn to the unique magic of Wakanda will adore Tomi Adeyemi's YA fantasy novel Children of Blood and Bone.
Inspired by West African mythology, the book follows a young heroine named Zélie who lives in the once-magical kingdom of Orïsha.
In addition to thrilling action and epic fantasy, the novel also explores the devastating impact of oppression and racism through fictional parallels, much like Black Panther did.
If you liked WandaVision, read A Monster Calls by Patrick Ness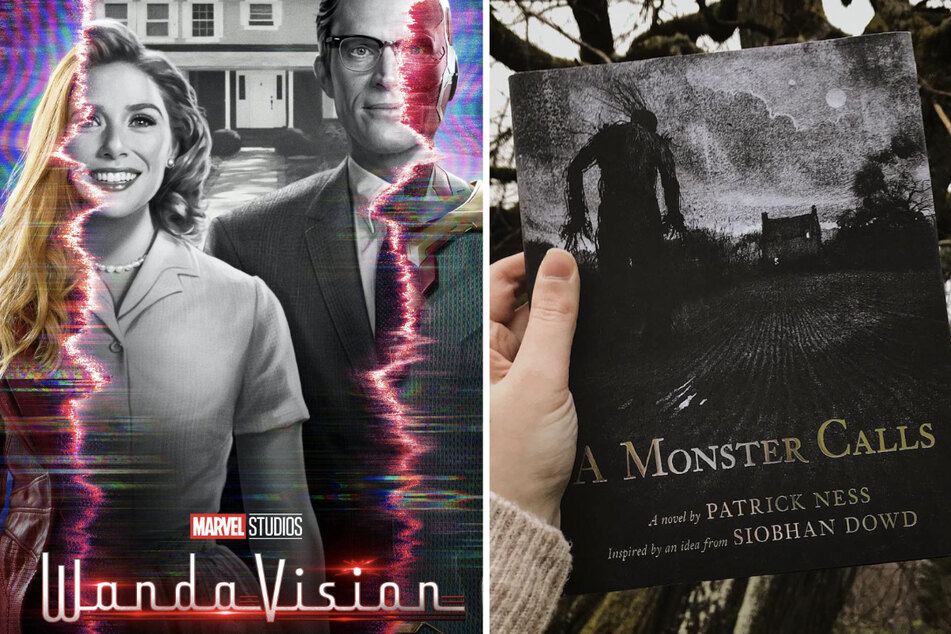 The Disney+ series WandaVision is unlike anything the MCU has done before. The show poignantly portrays the impact of grief as Wanda Maximoff struggles to cope with Vision's death, and she finds herself clinging to fantasy to avoid confronting the pain.
A Monster Calls presents a similar story of grief. The novel focuses on a young boy named Conor whose mother is terminally ill.
Amid his heartache, Conor encounters the looming presence of a frightening monster who appears more frequently as his mother's condition worsens.
Both stories use fantasy to illustrate the very real pain of grief in an unforgettable way.
If you liked Black Widow, read The Grace Year by Kim Liggett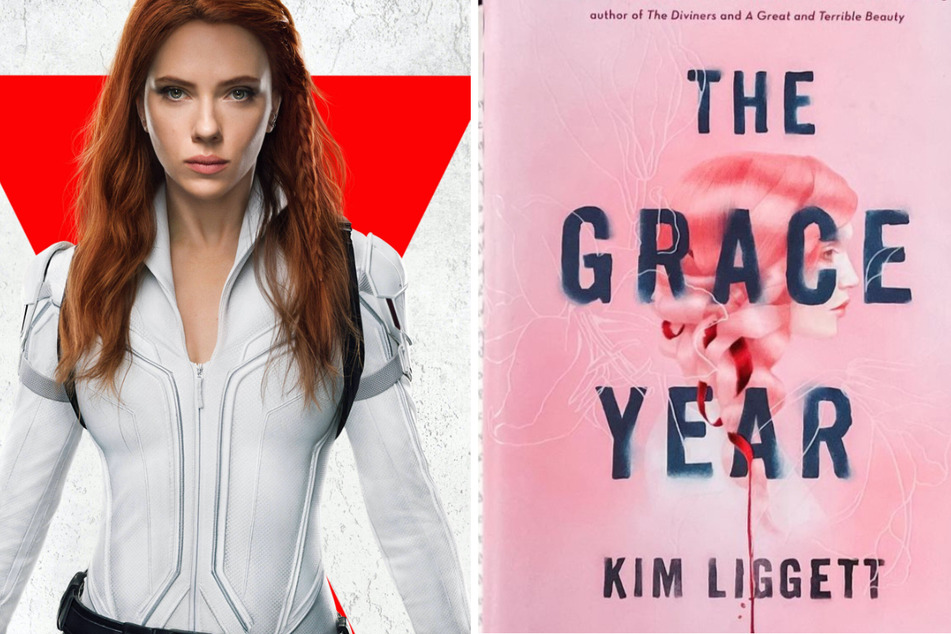 Natasha Romanoff's long-awaited solo project explored the character's backstory and delved into the dark reality of her experience in the Red Room.
Black Widow is a chilling story of women being taken captive as young girls by a vicious system that sees them as a resource rather than as people.
The film's feminist themes pair perfectly with Kim Liggett's The Grace Year.
The Grace Year is set in a dystopian future in which girls are set into the wild for a year in order to "purify" themselves before they're wed.
Like Black Widow, this twisted tale underscores the impact of patriarchal societal structures through a sci-fi lens.
If you liked Ms. Marvel, read I Was Born for This by Alice Oseman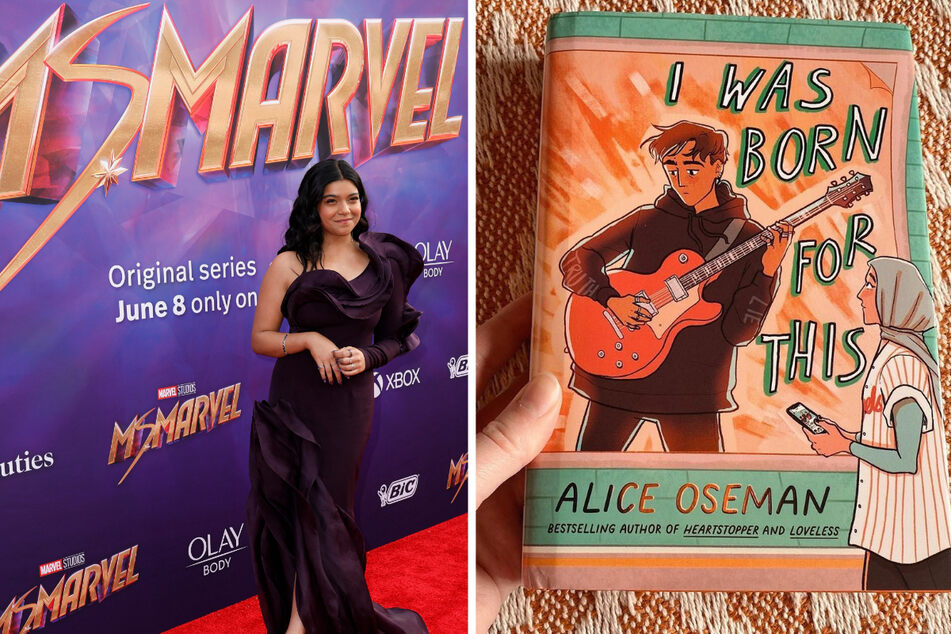 Ms. Marvel is nothing if not a dedicated fangirl. Before she discovers her own superpowers, Kamala Khan is a true Avengers stan as she attends conventions in full cosplay and shares her unrealistic fan theories about the superhero group on the internet.
Alice Oseman's novel I Was Born for This dives deep into the world of fandom and explores the joys – and danger – of unyielding passion.
Just like Kamala, the protagonist of the book Angel Rahimi is a teenage Muslim girl who endlessly obsesses over her passions and finds community with other fans online.
I Was Born for This is perfect for anyone who knew the epic highs and lows of fandom all too well during their adolescence.
If you liked The Avengers, read Six of Crows by Leigh Bardugo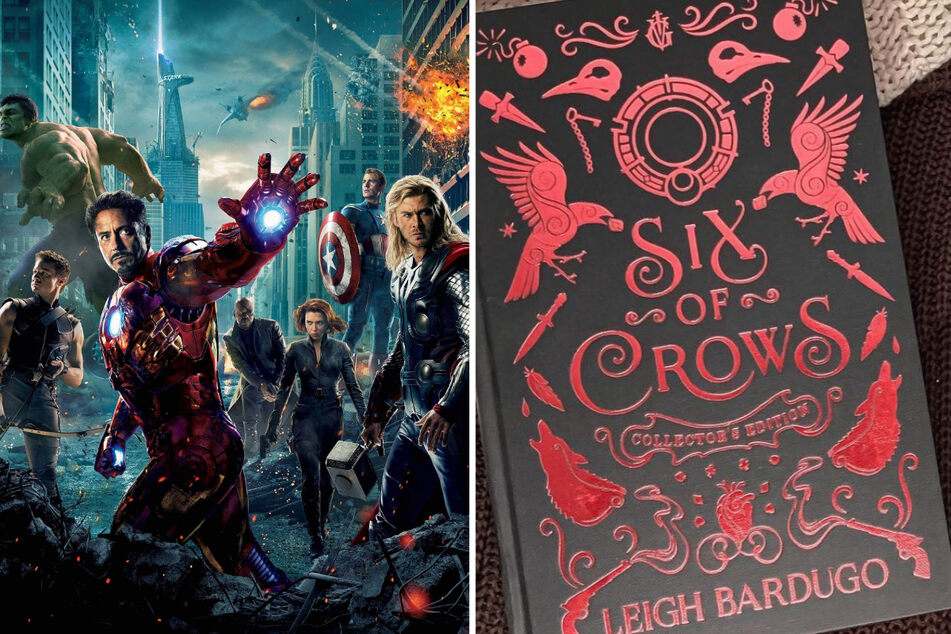 2012's The Avengers laid the foundation for the MCU as we know it. The film marked the first team-up for the franchise, featuring all six of the original Avengers: Captain America, Iron Man, Black Widow, the Hulk, Thor, and Hawkeye.
BookTok favorite Six of Crows is a similarly action-packed team adventure that showcases an unexpected group of outcasts as they attempt an impossible heist.
Fans of The Avengers will immediately connect with this ragtag crew as they work together to prevent large-scale destruction, just as the iconic superhero team did.
If you liked Captain Marvel, read Carrie Soto is Back by Taylor Jenkins Reid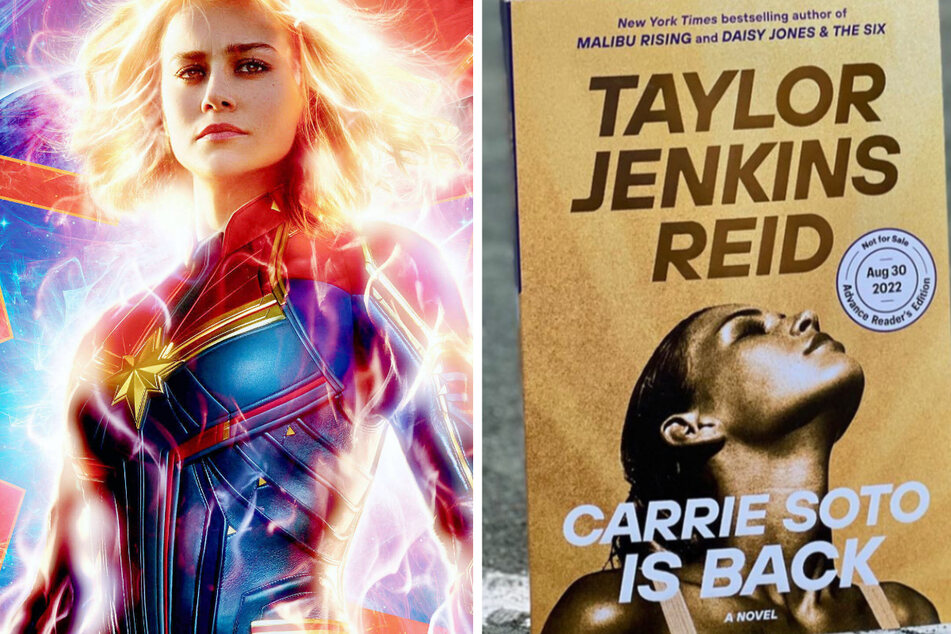 2019's Captain Marvel tells the origin story of Carol Danvers, a pilot in the US Air Force who unexpectedly obtains superhuman abilities after a cosmic accident.
Carol's origin tale perfectly mirrors Carrie Soto's journey to reclaim her tennis glory in Taylor Jenkins Reid's Carrie Soto is Back.
Both set in the 1990s, these two stories feature powerful and unyielding women who are fearless in their quests to follow through on their ambitions.
The stories also call attention to the unfair double standards that women, especially women as confident as Carol and Carrie, face in society.
If you like Doctor Strange in the Multiverse of Madness, read Kingdom of the Wicked by Kerri Maniscalco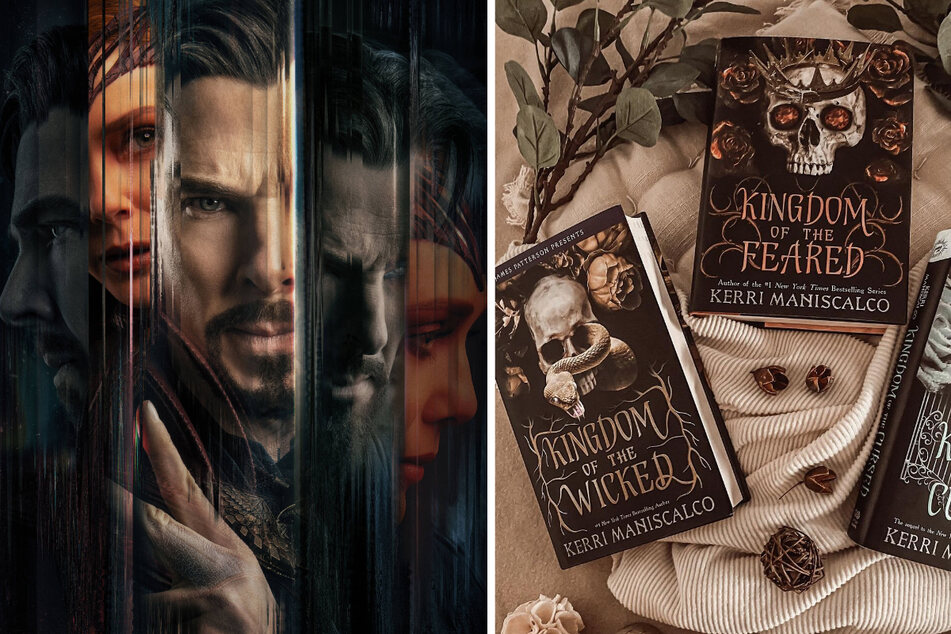 2022's Doctor Strange in the Multiverse of Madness picked up with the Scarlet Witch's journey after the events of WandaVision.
Desperate to reconnect with her sons, Wanda embarks on a reign of terror as she is driven to chaos by the Darkhold's corruption.
Fans of this storyline will love Kingdom of the Wicked by Kerri Maniscalco, a dark young adult (YA) fantasy novel focused on a witch's hunt for vengeance after the death of her sister.
The parallels between the book's plot and Wanda's storyline are obvious, making it the perfect choice to read as we patiently await the Scarlet Witch's return to the franchise.
With lots of Marvel-type magic to go around, we promise you'll love these books!
Cover photo: collage: screenshot/Instagram/@marysreadingdiary, IMAGO / Everett Collection