White solidarity, Black empowerment: Penny Hess on the African People's Socialist Party's fight for justice
St. Louis, Missouri - African People's Solidarity Committee Chair Penny Hess was recently indicted by a federal grand jury on charges of working as a Russian agent. TAG24 NEWS sat down with the longtime racial justice advocate to learn more.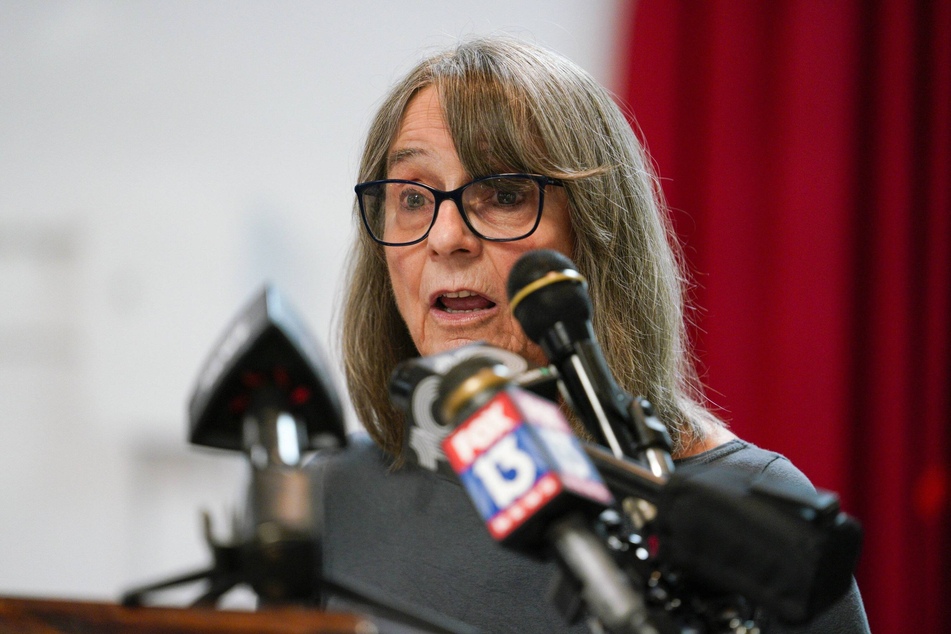 On July 29, 2022, the FBI raided seven properties of the African People's Socialist Party (APSP) and associated Uhuru Movement in St. Louis, Missouri, and St. Petersburg, Florida.
Penny Hess (77), who serves as chair of the African People's Solidarity Committee (APSC), a group of white people under the leadership of the APSP, was one of those targeted in the St. Louis action.
Given the US government's history of cracking down on Black freedom fighters like Marcus Garvey, Martin Luther King Jr., Malcolm X, and others, Hess told TAG24 NEWS that such a raid on APSP Chairman Omali Yeshitela (81) and his allies was not unexpected, though she was taken by surprise on the day that it happened.
Hess recalled waking up around 5:00 AM as federal agents, with the cooperation of local law enforcement, attempted break down the door with a high-powered battering ram. Officers wielding assault rifles stormed into the building, while the street was filled with armored vehicles and "intimidating" black SUVs.
Hess and her comrades were held at gunpoint in the living room as agents went through the house for hours, removing computers, old phones, photos, and other documents. The APSP and APSC members on the premises were handcuffed but not arrested. When they requested to leave, they were permitted to do so.
Asked why she believed she was singled out in the raid, Hess replied, "It was very clear that the target of this was Chairman Omali Yeshitela and the African People's Socialist Party, but it was definitely a goal to just try to break up any white support and white solidarity in reparations."
Penny Hess calls out Democratic Party over crackdown on African People's Socialist Party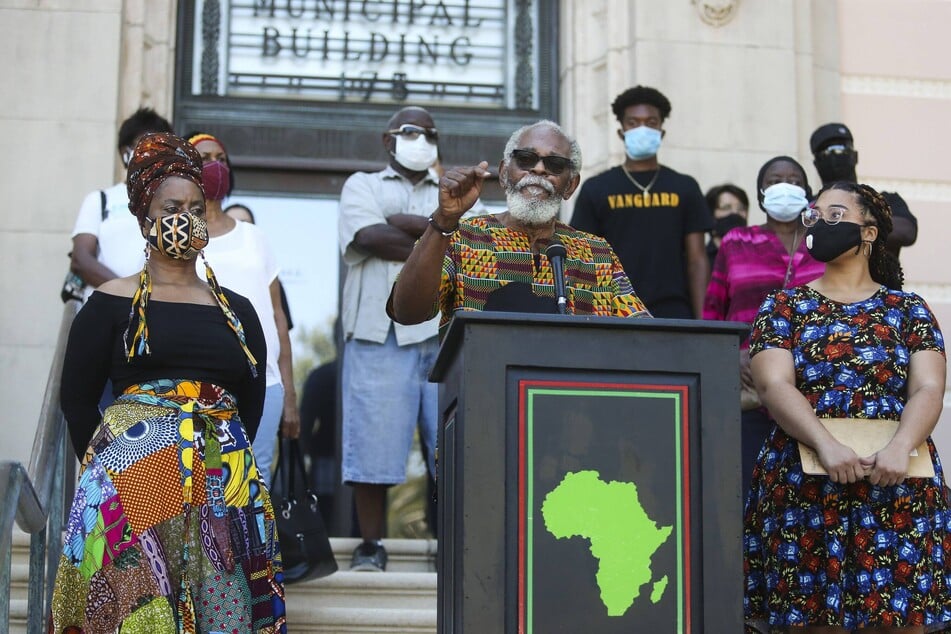 It wasn't until nine months later that the US Department of Justice announced indictments in the case, targeting Yeshitela, Hess, and their comrade, Uhuru Solidarity Movement Chair Jesse Nevel (33).
The "Uhuru Three" were accused of working as agents of the Russian government in "a multi-year foreign malign influence campaign in the United States" seeking to influence domestic elections – charges they have flatly denied.
Hess, who has been a member of the APSC since it was first formed in 1976, described the organization's aims and Yeshitela's African Internationalist philosophy as striving to dismantle the legacy of colonialism which keeps Black, Indigenous, and brown people in a static underclass, nationally and globally. Central to that goal of Black empowerment is securing reparations for people subjected to centuries of state-sanctioned enslavement and genocide.
The APSP and Uhuru Movement view the FBI raid and subsequent legal action as a direct attack by the Democratic Party and the Biden administration, which Hess said have sought to maintain colonial control through the militarized suppression of non-white people at home and abroad.
The APSC chairperson contrasted the crackdown on the Uhuru Movement with the lack of accountability that has become a pattern in lynchings and police killings of Black people across the US.
"But the first time that white people are under the leadership of an African organization working for the liberation of Africa and African people, and we're organized around reparations, we're indicted by this government," she lamented. "To me, there's the story."
African People's Socialist Party to continue community-building in spite of indictments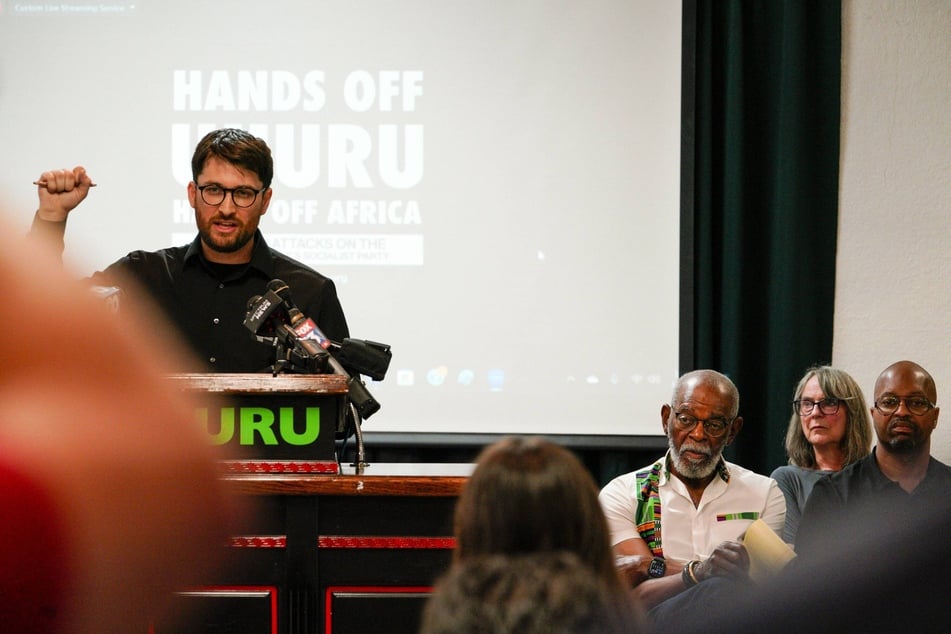 The retaliation against the "Uhuru Three" comes even as the international legal obligation of reparations has gained wider acceptance within the Democratic Party.
St. Louis Mayor Tishaura Jones signed an executive order to create a local reparations task force in December 2022. At the federal level, the demand for a reparations commission is growing louder with record levels of support for HR 40 and the introduction of Representative Cori Bush's new Reparations Now resolution.
While these developments, if implemented, could bring some material improvements for Black Americans, Hess does not believe they will fundamentally alter current structures of oppression unless they come with wider political change.
"What we have to do if we want to change the environment is to fight for African, Indigenous, and other peoples to have control over their lives and the end of this system as it exists. There can't be the slave and the slave master in one happy system. It just doesn't work that way because one exists at the expense of the other," Hess said.
In the meantime, the APSP and Uhuru Movement are not waiting for the results of a panel to do the work they see as necessary to addressing gentrification and segregation in St. Louis, where the city government has a track record of divesting from Black communities. The Uhuru Movement's Black Power Blueprint seeks to fill the gap left by the municipal government with initiatives by and for North St. Louis' Black residents, including murals, a basketball court, a farmer's market, housing for the formerly incarcerated, and a doula training program.
"Real reparations, it's a revolutionary demand because it's much more than a payment," Hess insisted.
Cover photo: Collage: IMAGO / ZUMA Wire