Grilled fruit: How to grill pineapple, and what's the best fruit to grill?
Is there anything better than a nicely grilled pineapple that's been well-seasoned and paired with some savory snacks? Few things are more delicious, so we're here with a guide to grilled fruit. What fruits are good to grill, and how should you do it?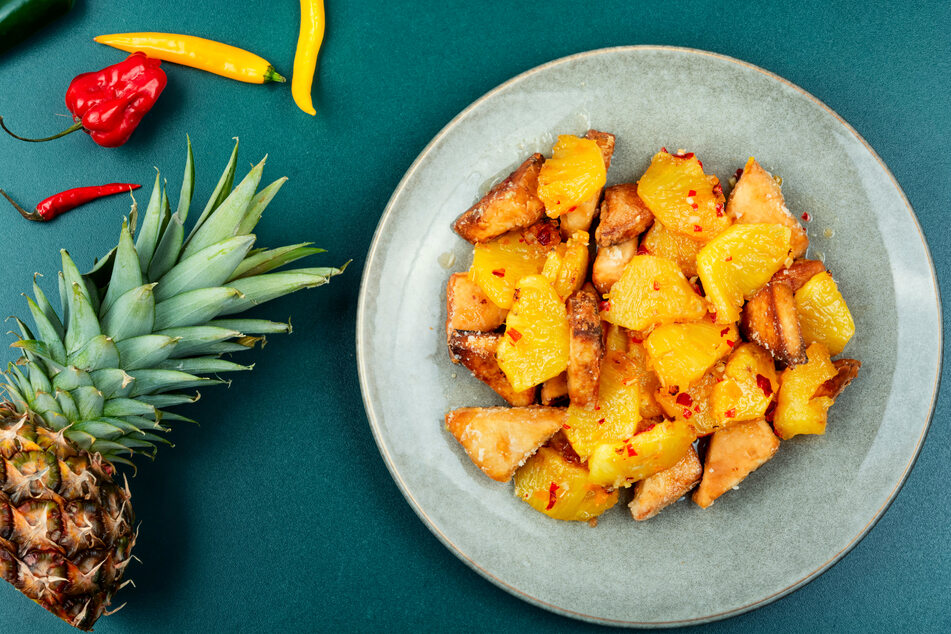 Pineapple on pizza gets far too much heat. It's a sweet contrast to an otherwise salty meal, provides an ounce of freshness to the richness, and adds a fantastic caramelized flavor. What if we told you, though, that you could take that pineapple off the pizza and enjoy it as its own thing? Oh, and what if we told you that pineapples aren't the only grillable fruit?
If you're a fan of food, then you need to listen up! In this article, TAG24 is going to take you through a selection of great recipes for a variety of grilled fruit. How do you grill pineapple, and what's the best fruit to grill? Let's find out!
How to grill pineapple: Recipe
Grilled pineapple is an absolute classic, and it's the perfect thing to combine with Asian ingredients like tofu and chili. It's also remarkably easy to prepare and something that you can keep pretty simple - just a slice of pineapple chucked onto the grill until smokey and caramelized!
Since basic grilled pineapple is just a matter of smacking it on the grill and waiting, we're going to take a look at a slightly more complicated recipe! Here's how to make grilled pineapple with tofu.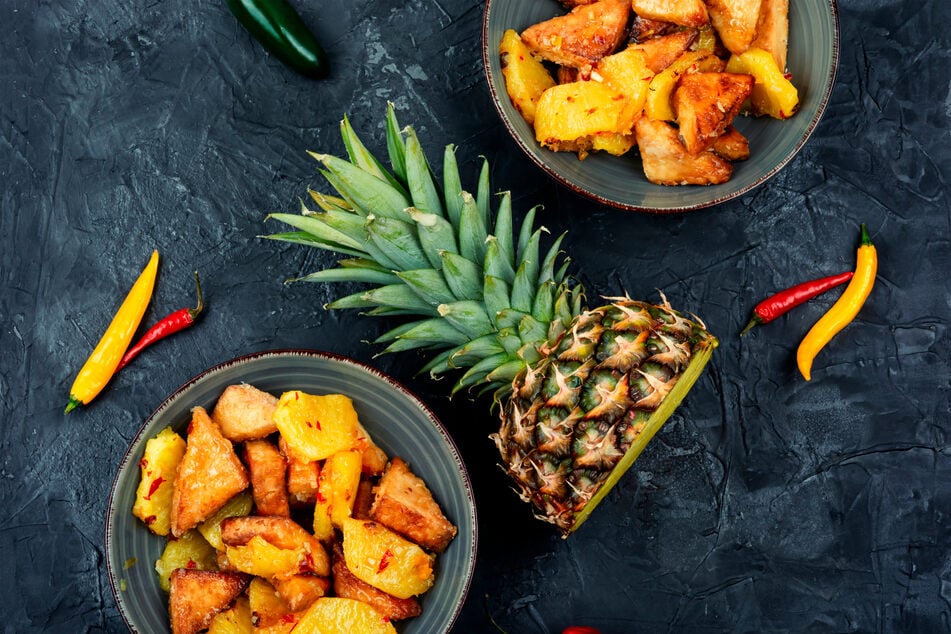 Grilled pineapple recipe | Ingredients
There aren't many things that you'll need to make a rich, delicious, and slightly spicy grilled pineapple curry. It's a simple, relatively quick, and incredibly easy recipe and one that even the kids will love! Just remember to serve it with some rice and maybe a little bit of homemade naan bread (which you can also cook on the grill!).
Ingredients for spicy grilled pineapple and tofu:
Pineapple (whole)
Tofu (extra firm), 30oz
Soy sauce, 1/4 cup
Sambal, 1/4 cup
Two chilies
Four spring onions
Salt
Pepper
Remember that this is a dry curry, hence why it can be cooked on the grill. It won't form a sauce but will instead glaze the pineapple and tofu in a delicious and rich flavor.
Regarding proportions: The proportions we have provided here are enough to feed 3–4 people. If you want to increase or decrease the overall quantity, adjust them proportionally.
Grilled pineapple recipe | Instructions
The most important thing that you should do before getting your grill going is to press as much of the liquid as you can out of your tofu. You want to get a nice char, and you won't be able to do that if the tofu is too wet. So, make sure to buy the stuff that's super solid and as dry as can be.
Here's how to make grilled pineapple with tofu:
Step 1: Chop your pineapple and your tofu into roughly equal-sized cubes, patting all pieces dry with paper towel as you go. Slice your chili into rounds.
Step 2: In a separate pot that is lightly heated (to help emulsify the ingredients), stir together the sambal, soy sauce, spring onions, and chili. Heat until it is all combined and reduce it until it is thick and slightly simmering.
Step 3: Glaze your tofu and pineapple by mixing the cubes in with the mixture you have created (in a large metal bowl, once the mixture has cooled). Once thoroughly coated, cover the bowl in a piece of cling wrap and allow it to marinade for at least an hour (preferably 2-3).
Step 4: Heat up your grill and take out your marinated pieces of tofu and pineapple. Make sure that they have taken on as much of the sauce as possible.
Step 5: Barbecue on your grill, allowing each piece to develop a healthy amount of charring, cooking at a medium temperature, alternating between direct and indirect heat.
Step 6: Once all the pieces have been grilled, toss them together in a new bowl, season them with salt and pepper, and garnish with some more spring onions. Enjoy!
It might seem like a bit of a complicated way to serve pineapple but trust us, this is a dish that might sound strange at first but will delight once you've tried it. Give it a go - experimentation is the spice of life!
Best grilled fruit recipes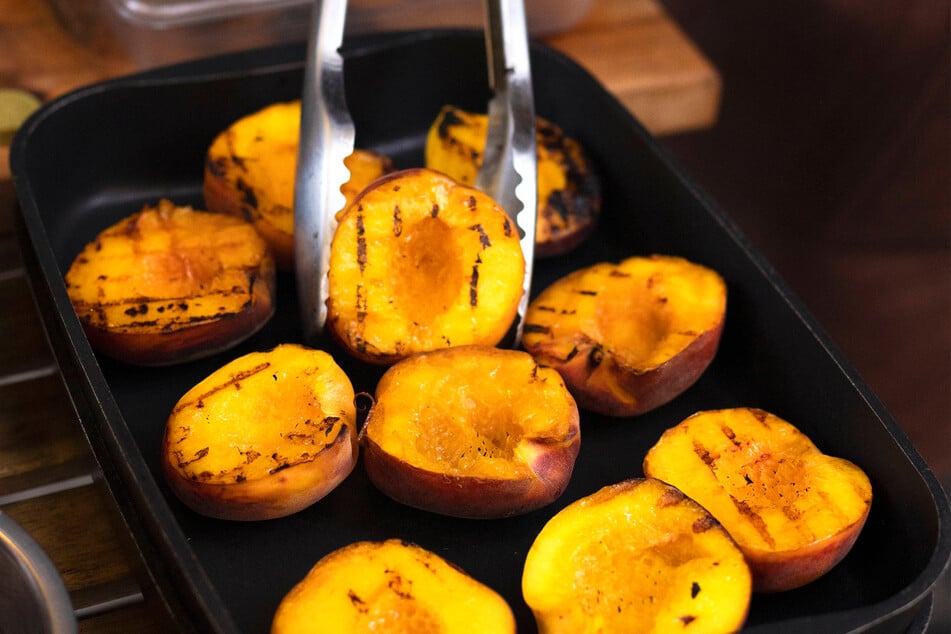 Most fruits take on a whole new level when grilled, and you can grill pretty much any fruit (though grilling berries isn't particularly thrilling). The best-grilled fruit recipes use stone fruits, like peaches, melons, and citrus.
Recipes that highlight how the heat of the grill changes fruit and plays on that new flavor are the best. For example, grilled watermelon becomes the star when added to a mixed salad with cheese and herbs. Peaches buttered up and seared on the grill with cinnamon and sugar make for a fantastic dessert, especially when they're paired with ice cream.
All you really need to do to experience the beauty of grilled fruit is to cut up the fruit of your choice, rub it down with neutral cooking oil, and toss it on the grill till sear marks appear.
Best grilled stone fruit
Stone fruits like peaches, plums, nectarines, apricots, mangoes, and cherries take well to grilling. Though, grilling mangos and cherries can be a bit more challenging.
The grill's heat draws out the juices, intensifies the sweetness, caramelizes the sugars, and takes the floral aromas of stone fruit to new heights. It may be one of the best ways to enjoy fruit like this. Just make sure your stone fruit isn't overripe. If it is, it may become a sticky mess or stick to the grill.
You'll have to remove the pit of your peach or nectarine before you get going, but besides that, the skies are the limit. You can turn stone fruit into a savory side dish like a grilled fruit skewer, or you can turn them into a smokey dessert. Grilled apricots are great additions to salads, for example.
You can even stuff most stone fruits with something sweet, or with cheese, before throwing it on the grill. For example, you can make a sweet and savory side dish by stuffing a pitted plum with a bit of goat's cheese and a walnut. Then, wrap the fruit and cheese up with a slice of bacon and use a rosemary sprig to hold the stone fruit cheese packet together.
If you dare to try grilling a mango, the best way to prepare it is to cut it into chunks. This stone fruit is great grilled on its own, as a side or dessert. If you're using it as a side dish or in a salad, it pairs well with Asian ingredients or chili. You can also throw it into salsa.
Grilled stone fruit is also great on its own or served over a bowl of cold ice cream.
Grilled fruit salads
Don't want to use your perfectly grilled fruit for a main course or vibrant app? Then you can turn your warm fruit into a surprising salad that is sure to wow.
The best-grilled fruit salads include herbs and salty cheese, like feta. Grilled fruit salads get even better if you dress them with a vinaigrette that is either lemon or balsamic-based. The acid in the vinegar and lemon brings out the smoky-sweet grilled fruit flavor and adds brightness to the pallet.
Grilled melon, like watermelon or cantaloupe, lends itself well to salad. The easiest way to grill watermelon is by keeping the rind attached. You can slice it off once the fruit is cooked if you want, though it can look fancy on a plate.
Watermelon salad with mint and feta is a classic sweet-savory summer combination, but if you switch out the fresh melon for grilled, you won't regret it. Grilled watermelon isn't as sweet as fresh fruit but just as juicy.
Grilled fruit is a great addition to a summer salad.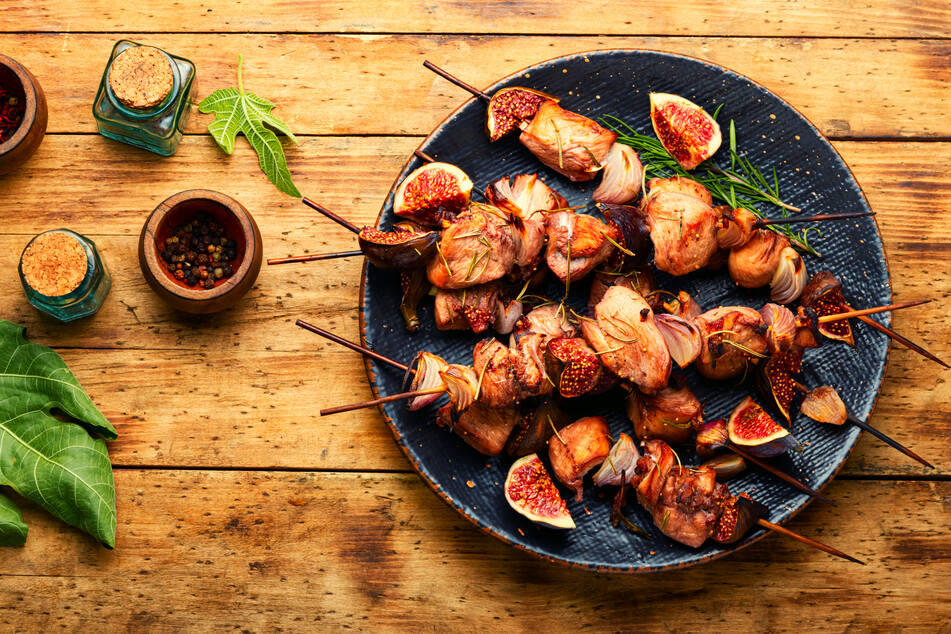 Grilled fruit skewers
Grilled fruit skewers are super simple and tasty. One way to make this simple treat is to cut up some of your favorite fruit, toss in some olive or vegetable oil, and put everything onto your skewers. Then, you want to grill and slowly turn them until you get the desired color or grill marks. You can top these with a bit of honey and enjoy them for dessert or as a sweet side.
But what makes grilled fruit skewers out of this world is marinating.
The perfect marinating mix includes the grated stone fruit of your choice, or its juice, mixed with lemon juice, lemon zest, grated garlic, olive oil, salt, and pepper. Letting your skewer ingredients sit in that for about an hour is all you need to make your skewers delectable.
The best-grilled fruit skewers are a mix of nectarines, grill-able cheese (like halloumi), and red onions. Peaches are also real crowd-pleasers, but any other stone fruit will do.
Even pineapple and mangos work if you don't cut them too thinly. They also pair well with cheese.
What's good to grill with fruit?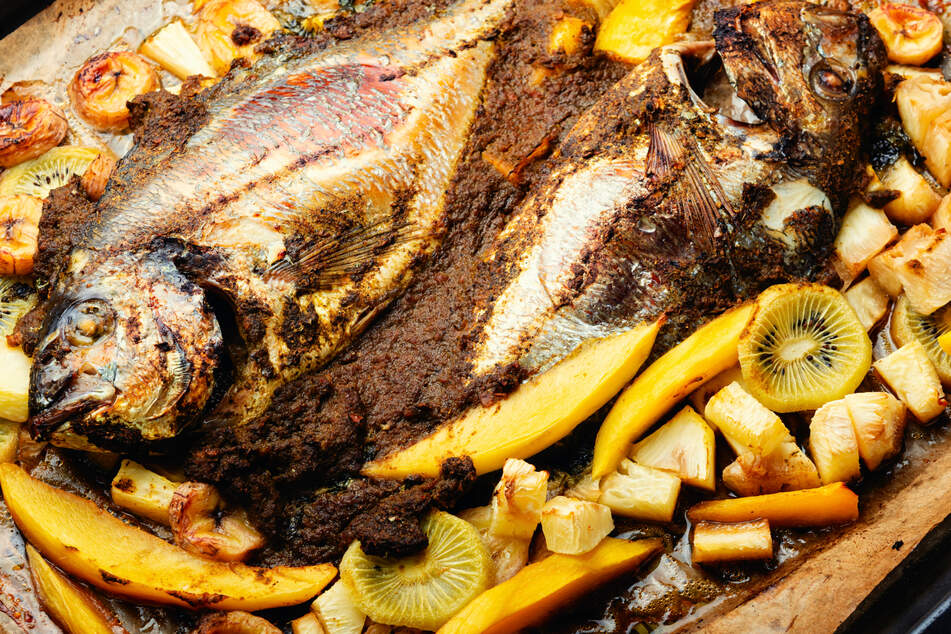 Grilled fruit goes great with many different ingredients, food types, and dishes. Your best bet is to pair grilled fruit with some sort of protein, grillable cheese, or even tofu. You can even serve a grilled fruit skewer with a cheese plate.
But that's not all; it also goes beautifully with ice cream or on pizza dough.
Grilled citrus will bring a light and intriguing complexity to fire-cooked fish or chicken. Simply dress up your plate with a wedge of grilled lemon or lime. This is also a great addition to a fish taco plate. Just don't forget to squeeze the juice all over your food.
Stone fruits straight from the grill will go well with meats like pork or lamb. If you dare, you can char pitted cherries in a pan and pour them, and their juice, over your grilled pork loin.
The bottom line is that if you like the combination of sweet, umami, and smoke, then grilled fruit goes with almost anything you can throw on the grill.
We would recommend against combining grilled fruit with your average hot dog, though — the flavors tend to clash.
Why is fruit so good to grill?
Grilling fruit is great because it adds a whole new flavor to otherwise savory BBQ foods. This fiery cooking method is an effortless way to level up the sweet things most people love.
Plus, grilled fruit can be used to dress up salads, salsas, skewers, and desserts. Lemons, and other citrus fruits, become less bitter, while tomatoes become smokey and deeper - something which will make your salsa all the more exciting. Melons lose some of their sweetness and become a great addition to a summer salad. Grill smoke, for example, balances out the sweetness of cantaloupe.
Grilling fruits enhances their flavor and adds a new level to your favorite dishes. Fruit is great to grill because it gains an umami edge.
Grilled pineapple, for example, is a special treat because the smoke and fire of the grill caramelizes the sugar in this fibrous fruit, adding depth.
Grilled or BBQ fruit is an under-appreciated treat
Whipping out the barbecue and slamming down some sausages is a summer staple, but few people consider the possibility of chucking fruit into the mix. To most, grilling is the domain of meat and cheese and maybe a few Mediterranean veggies (eggplants, zucchinis, and the like). This doesn't need to be the case!
With a few easy recipes under your belt, it seems about time to whip out the fruit, slap on some salt, and get a bit of charcoal char mixed in with that sweetness. It's delicious and well worth a try.
Cover photo: imago/Panthermedia