The best Thanksgiving movies: What to watch this Turkey Day
TAG24 has rounded up the movie favorites that will have everyone feeling very thankful this year!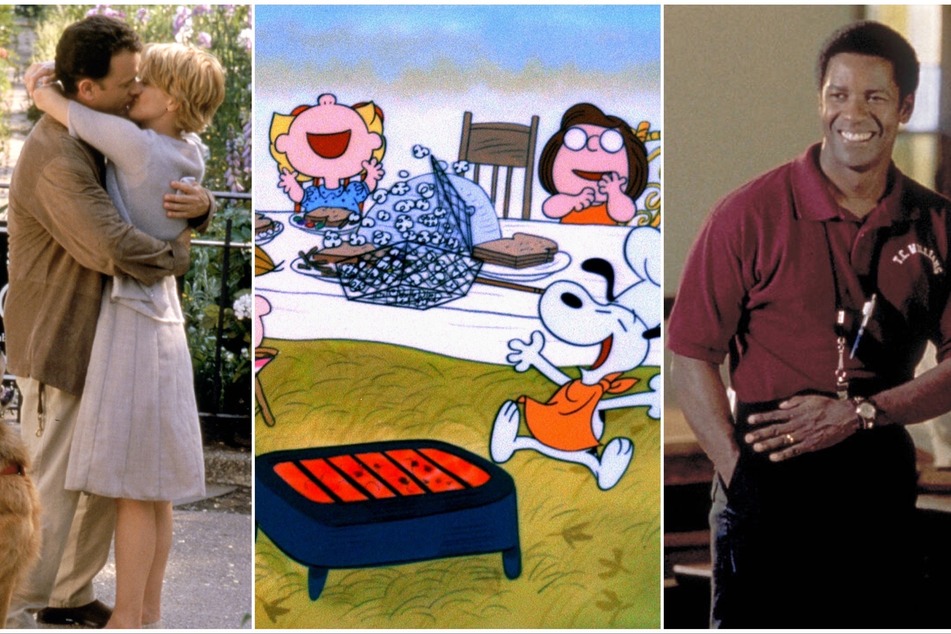 The time has come to prepare for the holiday that brings together the two most important things in the world: food and family.
Survey says: Thanksgiving!
Turkey day is upon us and amid everyone getting those tasty dishes ready, many are also busy arranging family-friendly activities for the long weekend.
There's no better way to wind down after a filling feast than by watching some classic flicks with loved ones.
Now, there aren't many movies solely based on the upcoming holiday, but we've gathered a few classics that will definitely get everyone in the festive spirit.
Grab those leftover apple pies slices and check out these must-watch flicks that are great to binge on Thanksgiving, as there's always room for seconds with these hits.
You've Got Mail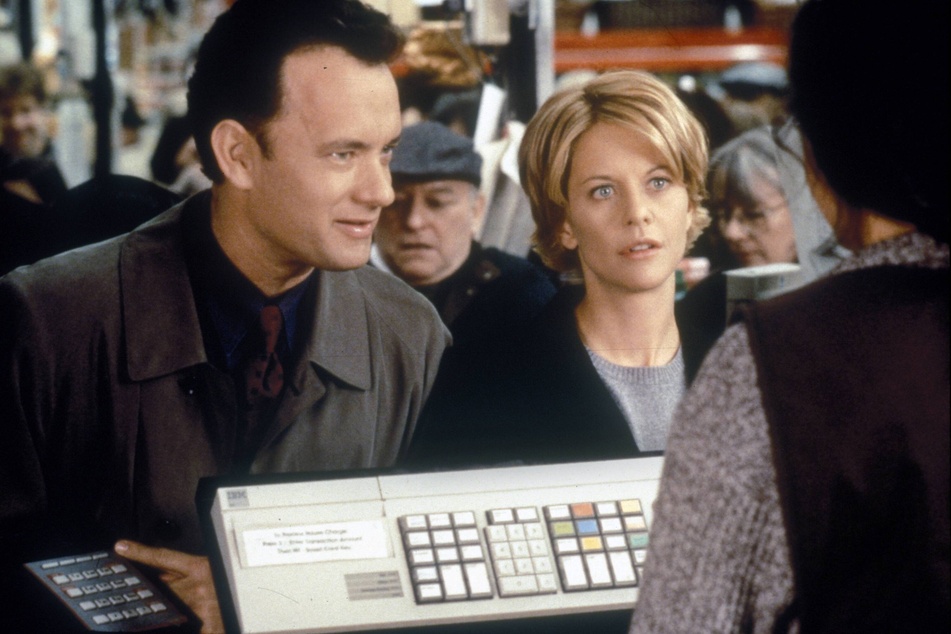 For the ones who are looking for a classic romantic-comedy that is also kid-friendly, You've Got Mail (1998) is right up your alley!
Stars Meg Ryan and Tom Hanks portray two New Yorkers who engage in an online romance while unaware that they are also business rivals.
Anytime Ryan and Hanks are on the screen together, the world seems like a better place.
But even though the film is now almost twenty-five years old and AOL's email heyday long gone, the themes of the film are still relatable even two decades later and social media continues to run our lives.
What's even better is that You've Got Mail can now be streamed on HBO Max for a holiday match made in heaven.
Addams Family Values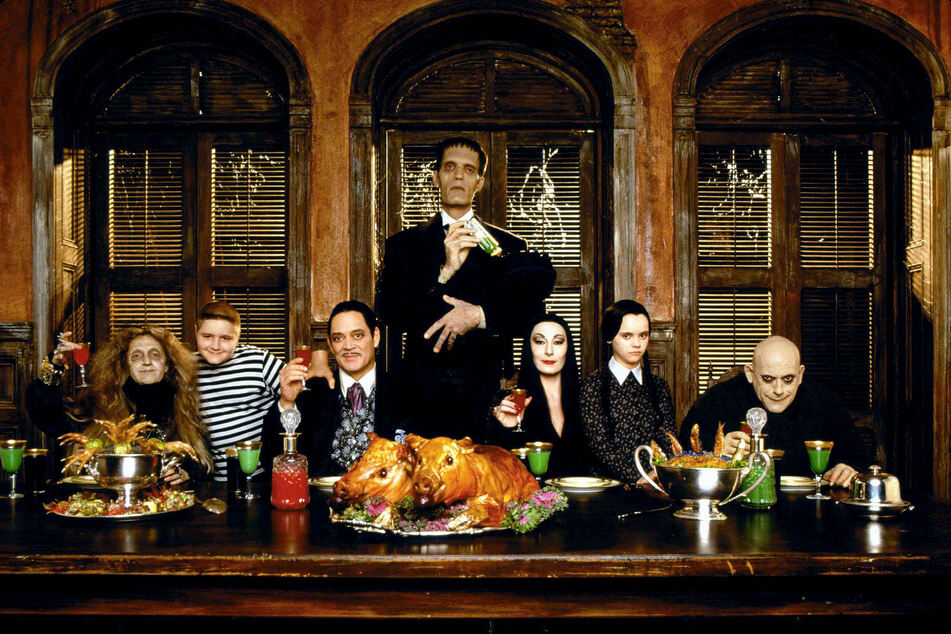 Though they're creepy and they're kooky, this spooky family is always entertaining to watch no matter what time of year it is.
But Addams Family Values (1993), which is the sequel to its 1991 predecessor, is an especially good flick pick for Turkey Day.
Starring Christina Ricci, Anjelica Huston, and Christopher Lloyd, the cult-classic follows the infamous spooky clan's hilarious adventures and mishaps.
For those of us who's loved ones are also a bit on the dysfunctional side, surely watching the ghoulish clan will have the whole clan laughing, and relating, too.
Plus, Addams Family Values is streaming on Netflix, as is great to watch as a precursor to the streaming giant's new franchise series, Wednesday.
Remember The Titans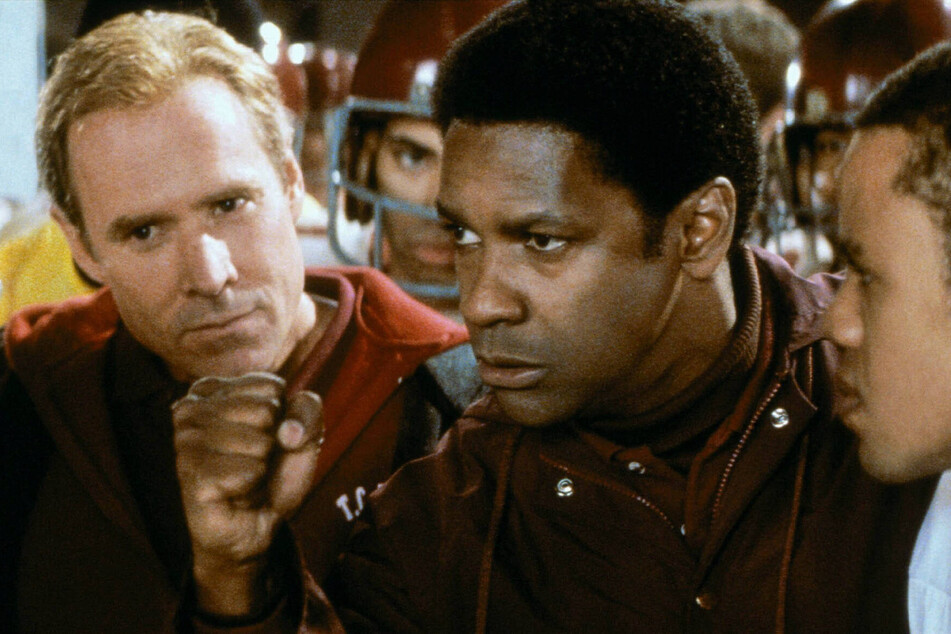 Thanksgiving isn't just about the delicious turkey and the epic family fun.
The holiday is, of course, a big one for football fans.
Therefore, Remember The Titans (2000), one of Hollywood's greatest football films, is the perfect choice for those looking to please the sports fans and honor American traditions.
Denzel Washington and Will Patton portray the real-life high school coaches from the T. C. Williams High School on which the film is based, who attempt to integrate their racially divided team.
Aside from the movie's athletic elements, there's also touching and tear-jerking moments that will have everyone gripping the tissues.
Remember The Titans is available to watch on Disney+.
A Charlie Brown Thanksgiving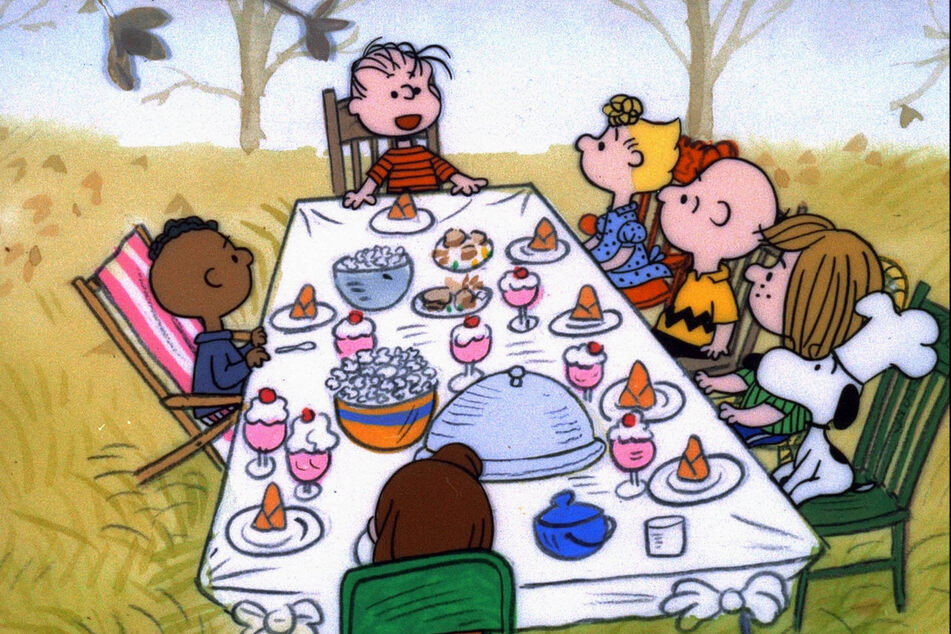 Last, but certainly not least, we have the yearly classic that is the must-watch every year – besides the annual Macy's Thanksgiving parade and the National Dog Show, that is.
A Charlie Brown Thanksgiving (1973), which is based on the popular comic Peanuts, details the comic book characters hilariously throwing together a last-minute feast for the rest of the gang.
The heart-warming animated film is a timeless treasure that still wins with all ages.

Unfortunately, the iconic film isn't scheduled to air on live TV this year, but don't fret, as it will be available on AppleTV+.
Make your Thanksgiving even more memorable and full with these classic flicks!
Cover photo: Collage: IMAGO / Allstar