"America is not a racist country": Senate's only Black Republican responds to Biden's address
Washington DC – South Carolina Senator Tim Scott, the only Black Republican in the upper chamber, delivered a rebuttal to President Biden's joint address to Congress on Wednesday.
Scott started his speech by saying that Joe Biden "seems like a good man" before quickly turning to criticism.
"But our nation is starving for more than empty platitudes. We need policies and progress that bring us closer together. But three months in, the actions of the president and his party are pulling us further and further apart," he said.
Scott suggested that Democrats are more interested in partisan politics than in truly addressing the issues, accusing them of pushing through legislation on coronavirus relief and police reform along party lines rather than in cooperation with Republican colleagues.
Similarly, he slammed Biden's move to add more justices to the Supreme Court as the opposite of finding "common ground."
Scott also blasted Biden's biggest policy proposal during the address: "Tonight, we also heard about a so-called family plan. Even more taxing, even more spending, to put Washington even more in the middle of your life – from the cradle to college."
"It's a liberal wish list of big-government waste," he concluded.
Scott slammed Democrats' handling of racial justice issues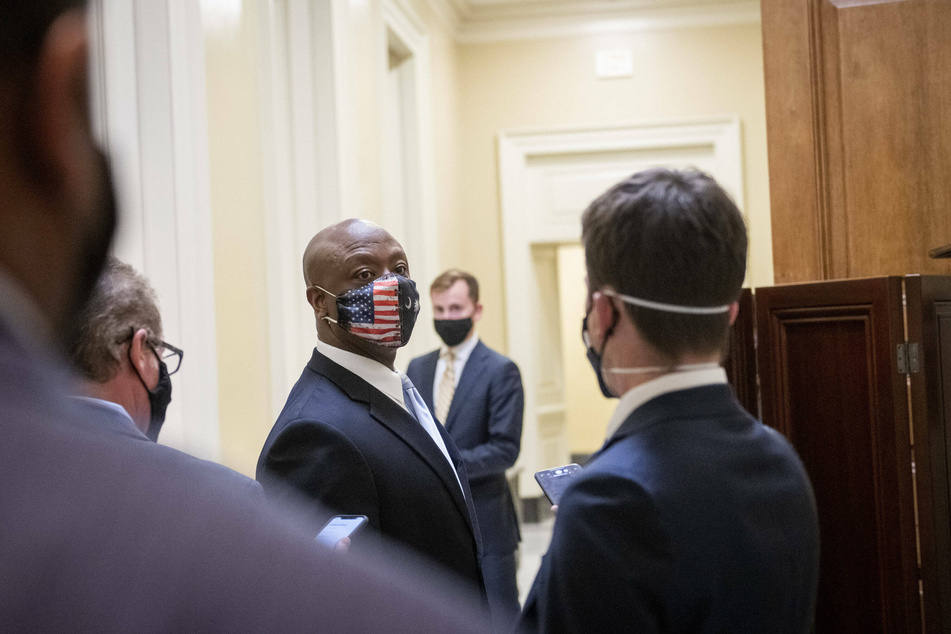 Scott then turned to the topic of racial justice: "Nowhere do we need common ground more desperately than in our discussions of race. I have experienced the pain of discrimination."
"I've also experienced a different kind of intolerance. I get called 'Uncle Tom' and the n-word by progressives, by liberals," he lamented.
"Hear me clearly: America is not a racist country. It's backwards to fight discrimination with different types of discrimination. And it's wrong to try to use our painful past to dishonestly shut down debates in the present," Scott insisted.
The 55-year-old seemed to be latching onto a right-wing narrative that suggests racial equity is akin to a new form of racial discrimination, and he clearly doesn't believe structural racism in American institutions exists.
"Original sin is never the end of the story. Not in our souls, and not for our nation. The real story is always redemption," Scott said.
Nevertheless, the Republican senator did not offer any concrete plan for what said "redemption" might look like in the contemporary American context.
Cover photo: IMAGO / ZUMA Wire