Democrats attempt to censure Robert F. Kennedy Jr. in tense hearing on censorship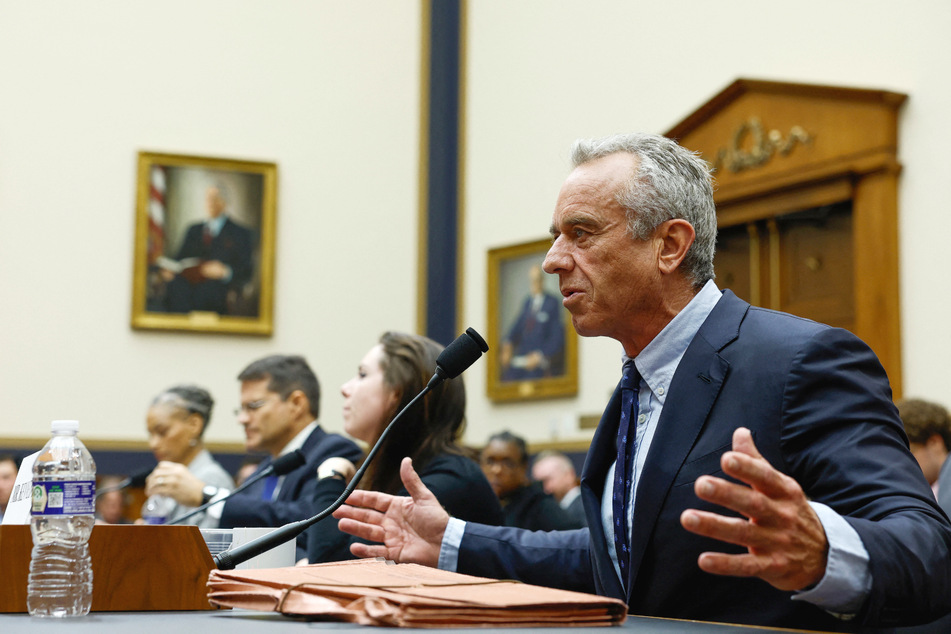 On Thursday, the Republican-led House Subcommittee on the Weaponization of the Federal Government invited Kennedy and other victims of government censorship to testify during a scheduled hearing.
Before RFK spoke, Florida Democratic Rep. Debbie Wasserman Schultz requested an executive session to discuss RFK's pushed conspiracy theories regarding the Covid-19 pandemic.
In recent comments, RFK said the virus was "ethnically targeted" and claimed Chinese and Jewish people are most immune.
Wasserman described his words as "despicable" and argued they violated House rules regarding the defamation or degrading of others.
"You are slandering me incorrectly," RFK angrily responded, pointing his finger at the representative. "What you're saying is dishonest." Wasserman's motion was voted down by the committee 10-8 due to its Republican majority. Some Democrats stated "no to hate speech" while voting in favor of the motion.
RFK went on to begin his testimony by bashing his fellow Democrats for attempting to censor him, which he says is "antithetical to our party," and argued that "trusting experts... is a function of religion and totalitarianism, and it does not make for a healthier population."
He also pointed out that he has "never uttered a phrase that was either racist or antisemetic" in his entire life.
Robert F. Kennedy Jr. is struggling to get along with fellow Democrats
RFK Jr., who announced in April he is running as a Democrat in the 2024 presidential race, has been struggling to win over liberal voters with his anti-vaccine and conspiracy theory-driven rhetoric.
He has had no issues winning over voters and critics on the right, including Twitter CEO Elon Musk, who hosted an exclusive Twitter chat with him back in June, and former President Donald Trump, who described RFK as a "common sense guy."
RFK claims that he is facing censorship for spreading what he calls "malinformation," which he says is "information that is true, but it is inconvenient to the government, that they don't want people to hear."
Cover photo: Anna Moneymaker / GETTY IMAGES NORTH AMERICA / Getty Images via AFP