Donald Trump faces 34 felony counts – here's what it means
New York, New York - Former President Donald Trump was officially charged with 34 felony counts of falsifying business records on Tuesday, and TAG24 is breaking down what it all means.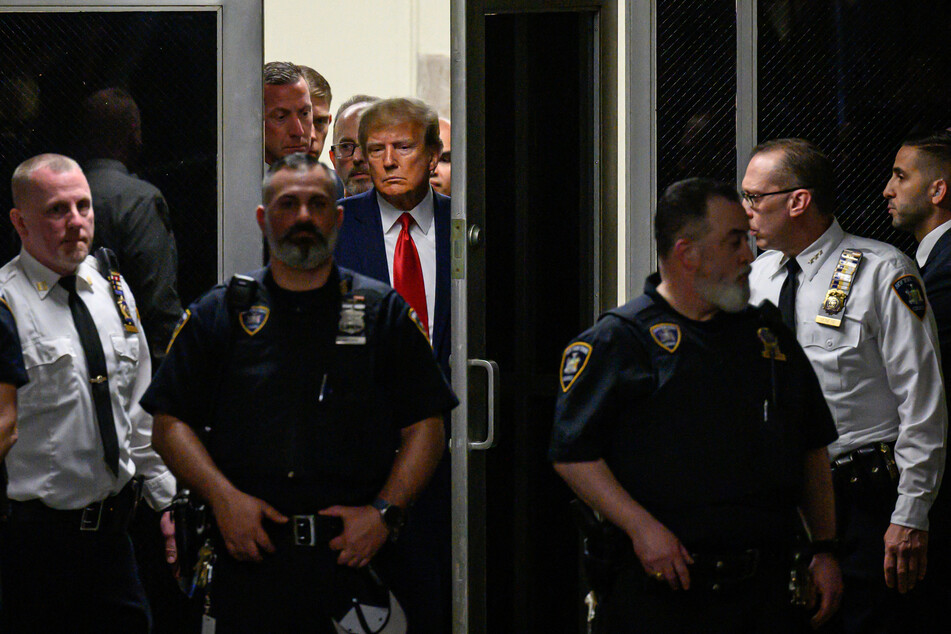 Trump has officially been charged with, and pleaded not guilty to, 34 criminal counts in a Manhattan courtroom, making him the first former president in US history to face criminal prosecution.
He faces 34 felony counts of falsifying business records in the first degree, all of which are outlined in Trump's recently unsealed indictment.
The charges are class E felonies, which is the lowest category of a felony offense in New York. Each count carries a maximum sentence of four years. Though falsifying business records is typically a misdemeanor charge in New York, prosecutors can choose to escalate it when they believe someone falsified records to commit another crime or hide a crime.
Trump did not speak to reporters, supporters, or critics outside the Manhattan courthouse when leaving on Tuesday, though there were mics set up for him to speak.
The unsealed indictment goes through each count, listing each of the specific check numbers in question, and the date they were written. Per the indictment, Trump is being accused of making and causing a "false entry in the business records of an enterprise," and did so "with intent to defraud and intent to commit another crime and aid and conceal the commission thereof."
The alleged falsified payment records were "kept and maintained by the Trump Organization," per the indictment.
The first count dates back to February 14, 2017, and relates to "an invoice from Michael Cohen."
But the 34-page indictment didn't hold a candle to the district attorney's jaw-dropping statement of facts regarding the charges.
Breaking down Donald Trump's unsealed indictment and the DA's statement of facts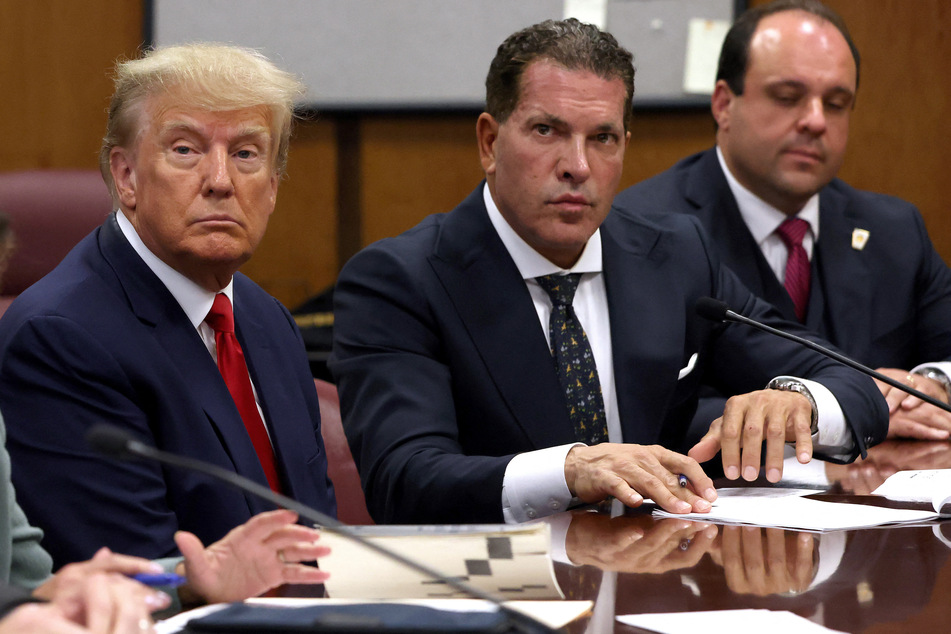 In the telling 13-page statement of facts (SOF), district attorney Alvin Bragg said, "From August 2015 to December 2017, [Trump] orchestrated a scheme with others to influence the 2016 presidential election by identifying and purchasing negative information about him to suppress its publication and benefit the Defendant's electoral prospects.
"In order to execute the unlawful scheme, the participants violated election laws and made and caused false entries in the business records of various entities in New York. The participants also took steps that mischaracterized, for tax purposes, the true nature of the payments made in furtherance of the scheme."
Per the statement of facts, "a lawyer who then worked for the Trump Organization as Special Counsel to [Trump] covertly paid $130,000 to an adult film actress shortly before the election to prevent her from publicizing a sexual encounter with the Defendant."
The payment was made through a shell corporation that was set up and funded by Cohen at a bank in Manhattan. Cohen pled guilty to campaign finance violations and other charges in August 2018, and implicated Trump in the process, claiming the former president directed him to make the illegal payments.
Additionally, the statement of facts names American Media, Inc. (AMI), a media company that owned magazines such as the National Enquirer, citing the company "admitted in a non-prosecution agreement that it made a payment to a source of a story to ensure that the source 'did not publicize damaging allegations' about [Trump] 'before the 2016 presidential election and thereby influence that election.'"
But that's not all the SOF revealed.
Donald Trump's arraignment: American Media, Inc. gets named in statement of facts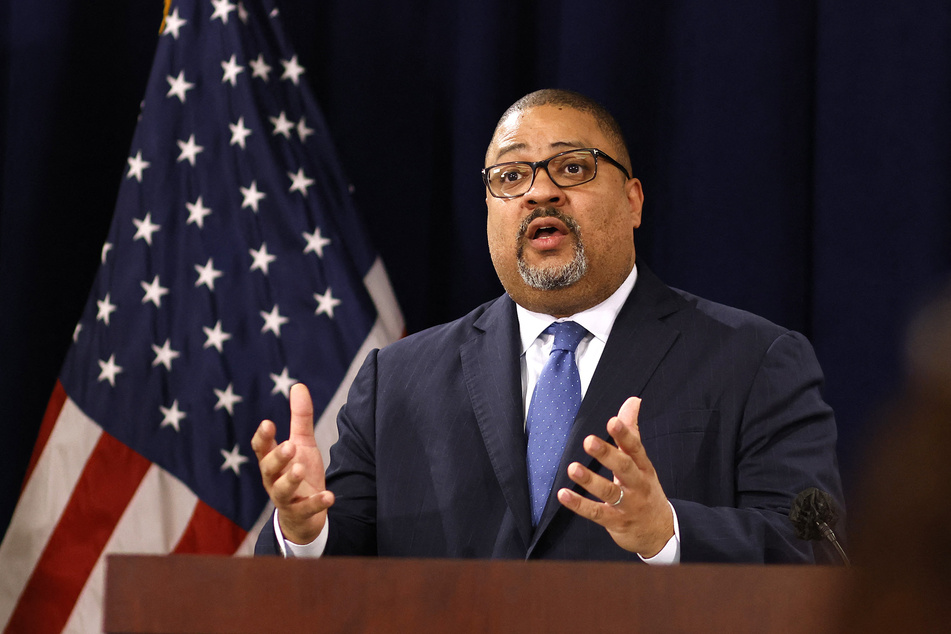 Per the doc, around October 2016, AMI's Editor-in-Chief updated Trump's lawyer about a woman who contacted the media company and "alleged she had a sexual relationship with the Defendant while he was married." After this, the AMI Editor-in-Chief spoke with Trump and his lawyer "regularly about the matter over text message and by telephone. The Defendant did not want this information to become public because he was concerned about the effect it could have on his candidacy."
Ultimately, AMI paid $150,000 to the woman "in exchange for her agreement not to speak out about the alleged sexual relationship, as well as for two magazine cover features of Woman 1 and a series of articles that would be published under her byline."
In a news release following Trump's arraignment, Bragg said, "Manhattan is home to the country's most significant business market. We cannot allow New York businesses to manipulate their records to cover up criminal conduct."
The 34 charges against Trump were decided on by a grand jury that moved to indict the former president last Thursday, one day after announcing a pre-scheduled break. Though many assumed this meant Trump would be off the hook until they reconvened, that turned out to be false.
Though Trump now faces criminal charges, these won't prohibit him from running for president.
The next in-person hearing for the case is set for December 4.
Cover photo: Collage: Ed Jones / AFP / POOL / GETTY IMAGES NORTH AMERICA / GETTY IMAGES VIA AFP