Donald Trump slams Kayleigh "Milktoast" McEnany: "Fox News should only use REAL Stars!"
Palm Beach, Florida - Donald Trump has claimed his former press secretary Kayleigh McEnany, who now works for Fox News, intentionally shared wrong poll numbers to slight him.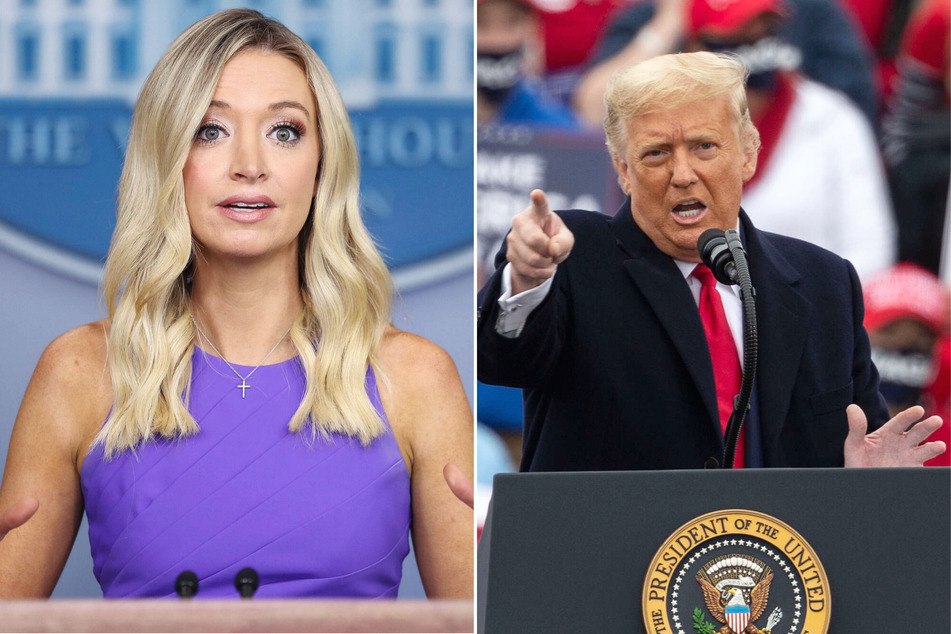 The former president took to his Truth Social platform on Tuesday to slam his former employee, as he believes Fox News is now biased towards him.
"Kayleigh 'Milktoast' McEnany just gave out the wrong poll numbers on Fox News. I am 34 points up on DeSanctimonious, not 25 up," he said, referencing one of his many nicknames for presidential opponent Florida Governor Ron DeSantis.
"While 25 is great, it's not 34," he continued. "She knew the number was corrected upwards by the group that did the poll. The RINOS & Globalists can have her. Fox News should only use REAL Stars!!!"
Earlier that day, during the show Outnumbered, McEnany told her co-host Jesse Waters that polls indicate that DeSantis may be "closing the gap" on the large margin Trump is leading by since the Governor recently entered the presidential race.
It's still unclear which poll either of them were referring to.
When was Kayleigh McEnany Trump's press secretary?
McEnany served as Trump's press secretary in 2020, where she pushed and defended his rhetoric and misleading statements.
She was an outspoken supporter of his long before getting the position, sharing in an interview in 2019, "I don't believe the president has lied."
McEnany hasn't given any indication she has jumped ship on Trump, but the former president seems to think her "fudging the numbers" is unforgivable.
Cover photo: Collage: IMAGO / ZUMA Wire & Pacific Press Agency