Donald Trump's lawyer admits attacks against hush money prosecutor were "ill-advised"
New York, New York - As Donald Trump and the rest of the nation awaits his possible indictment, one of his lawyers is trying to do damage control – and failing miserably.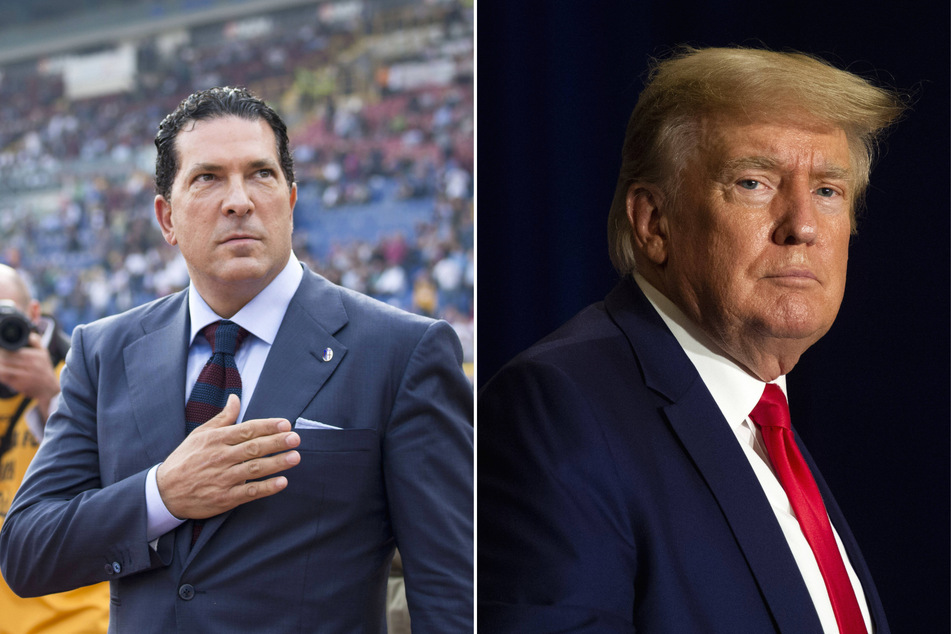 If it isn't Trump that puts his foot in his mouth while speaking publicly on the multiple criminal investigations he currently faces, it might be a member of his legal team.
The former president's lawyer Joe Tacopina sat down for an interview with Chuck Todd of Meet the Press on Sunday.
When Todd pressed him about Trump's verbal attacks against district attorney Alvin Bragg, which he described as "dehumanizing," Tacopina admitted he didn't think doing so was such a good idea.
"I think that was an ill-advised post that one of his social media people put up, and he quickly took down when he realized the rhetoric and the photo that was attached to it," he explained.
Tacopina was referencing a recent repost by Trump on Truth Social of a news article that featured a photo of him wielding a baseball bat alongside a photo of Bragg, which some critics argued was Trump's way of calling for an act of violence against the prosecutor. Following massive backlash, the post was eventually removed.
Todd pointed out that his question related to Trump's attacks in general, not just that one situation, and showed several other examples of Trump calling Bragg an "animal" and a "degenerate psychopath." Tacopina refused to throw his client under the bus, and instead decided to dance around the question.
"I'm not going to defend or condemn anything regarding social media," he continued. "That's not what I do... I'm not a Trump PR person. I'm a litigator and a lawyer, and I'm talking about this case in Manhattan."
Donald Trump vs. the hush money probe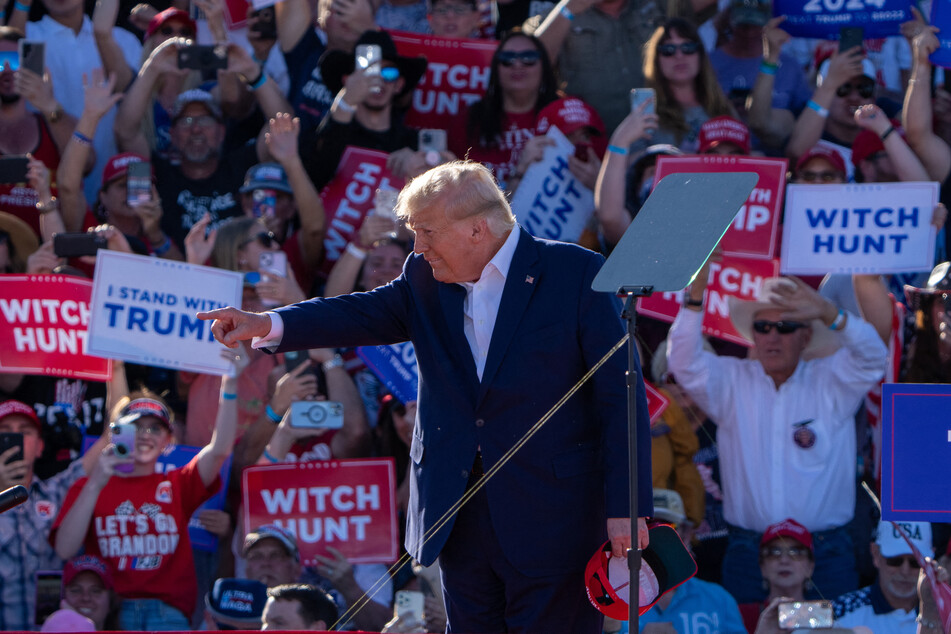 District attorney Alvin Bragg is leading the criminal investigation into Donald Trump's role in hush money that was paid to porn star Stormy Daniels to keep an alleged affair between the two a secret.
Michael Cohen, Trump's former lawyer, claimed his boss ordered him to pay off Daniels, which he did with his own money. Upon paying him back, Trump listed the payments as "legal fees," which may prove to be felony falsification of business records.
As the grand jury overseeing the case comes close to a conclusion, which many believe will involve Trump being indicted, the former president has made the subject a focal point of his campaign. He has claimed the case is part of a witch hunt led by Democrats who seek to use law enforcement as a political weapon to keep him from the presidency.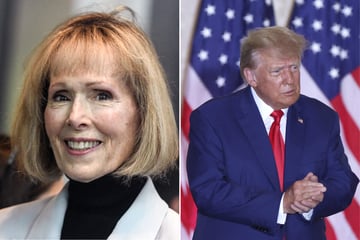 Tacopina insists that Trump has done absolutely nothing wrong, noting that Trump made payments to Cohen, a lawyer, instead of Daniels, which he believes are "considered legal fees" by default.
"The law is this," Tacopina proceeded to explain to Chuck Todd. "If you use personal funds, and you're involved in the campaign, the bright line test is 'would you have expended that money, would you have made that payment, irrespective of the candidacy, irrespective of the campaign?' And the answer to that question is simply yes. This was a personal civil settlement."
The grand jury is expected to make a decision on whether to indict Trump sometime this week, and if they move forward, it will be the first time in history a former US president has ever faced criminal charges.
Cover photo: Collage: IMAGO / AFLOSPORT & UPI Photo