Pelosi: House to proceed Monday with steps to impeach Trump
Washington DC - The US House of Representatives will proceed Monday with steps to impeach President Donald Trump, Speaker Nancy Pelosi confirmed Sunday in a letter to Democratic lawmakers.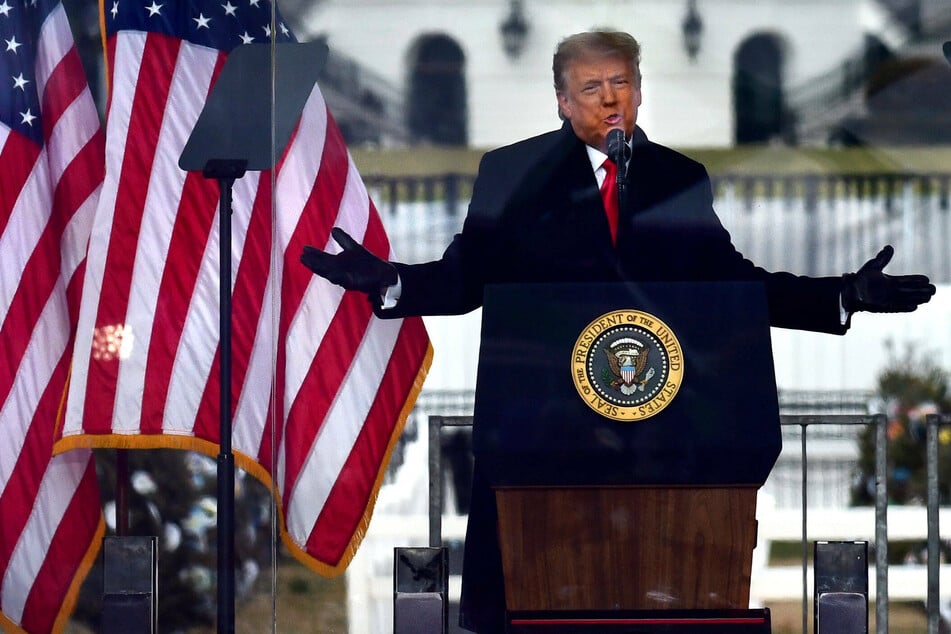 On Monday morning, Pelosi wrote, a resolution is to be tabled calling on Vice President Mike Pence "to convene and mobilize the Cabinet to activate the 25th Amendment to declare the President incapable of executing the duties of his office."
"We are calling on the Vice President to respond within 24 hours," the Speaker said further.
"Next, we will proceed with bringing impeachment legislation to the Floor," Pelosi said.
"In protecting our Constitution and our Democracy, we will act with urgency, because this President represents an imminent threat to both," she asserted.
Earlier on Sunday, US Senator Pat Toomey, a Republican from Pennsylvania, joined the growing number of lawmakers calling on the president to resign in the wake of Wednesday's violence in Washington.
Speaking to Meet the Press, Toomey said that the best thing for the country would be for Trump to "resign and go away as soon as possible."
"It does not look as though that there is the will or the consensus to exercise the 25th amendment option, and I don't think there's time to do an impeachment. There's 10 days left before the president leaves anyway. I think the best thing would be a resignation," he said.
US Democrats want to hold Trump accountable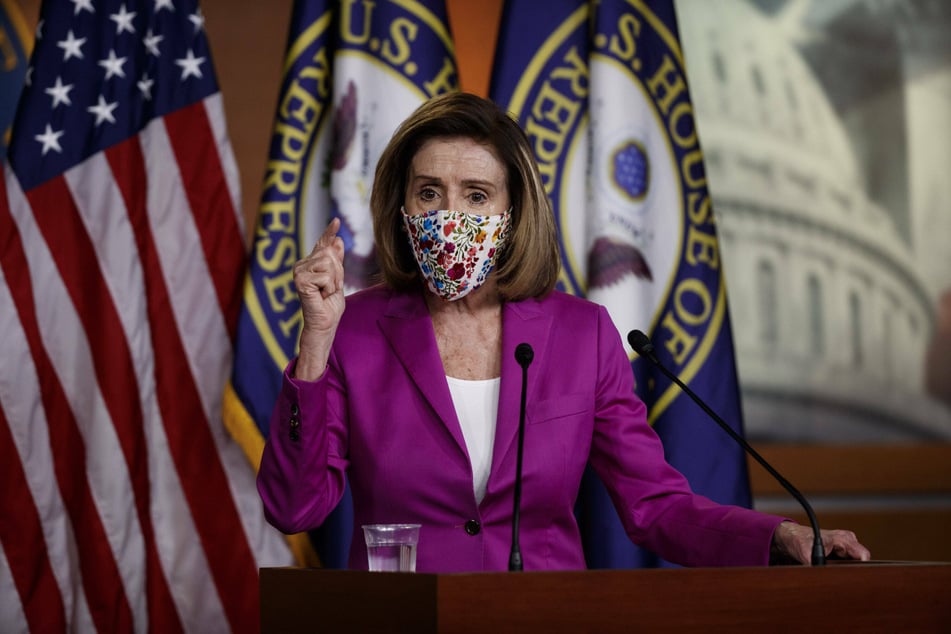 Only one other Republican senator, Lisa Murkowski of Alaska, has similarly called for Trump's resignation in the wake of Wednesday's events, in which Capitol Hill was invaded by Trump supporters. Speaker of the House Nancy Pelosi has signalled that the House could start impeachment proceedings by as early as Monday.
David Cicilline, a Democratic representative from Rhode Island, told Meet the Press that he plans to introduce articles of impeachment for incitement of insurrection on Monday, and that the effort has more than 200 co-sponsors in the House.
Congressman Hakeem Jeffries, a Democrat from New York, told the same program that "all of our efforts are focused on [Trump's] immediate removal."
Congresswoman Alexandra Ocasio-Cortez told ABC's This Week that every minute Trump is in office represents a clear and present danger to the country.
"In addition to removal, we're talking about a complete barring of Donald Trump from running for office ever again," she said.
Impeachment proceedings may not gain as much traction in the Senate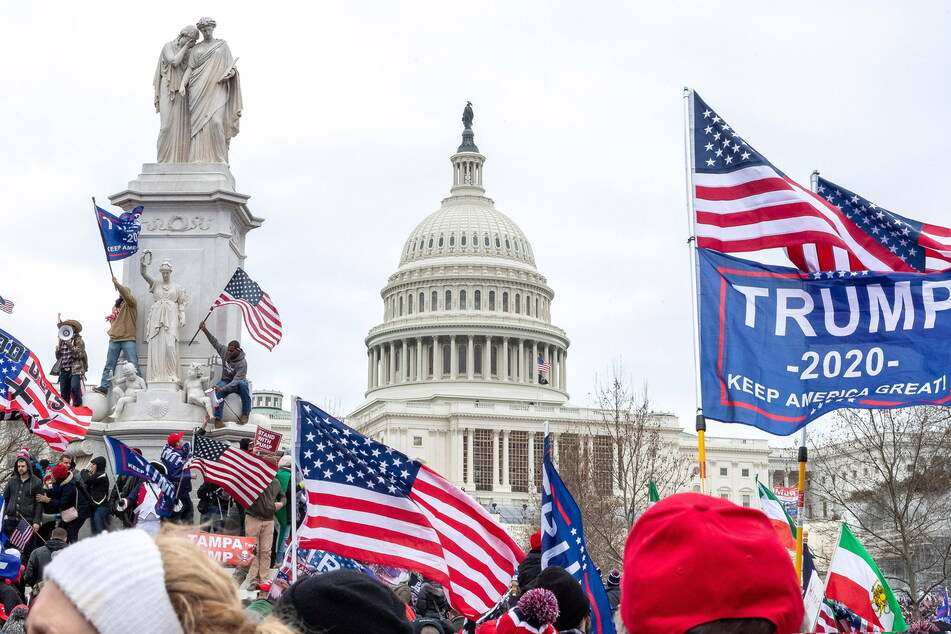 In the Senate, however, the effort to remove Trump is likely to hit a roadblock.
Republican Senator Ben Sasse of Nebraska has said he would consider articles of impeachment if they arrive in the Senate, but did not signal which way he would vote.
The calls for Trump's immediate removal from office are taking place after pro-Trump rioters breached security and scaled the steps of the Capitol Building, halting a joint session of Congress and forcing lawmakers to go into hiding.
The US Attorney's office in the District of Columbia Sunday said two men were charged in federal court in connection with the riots at the Capitol.
Larry Rendell Brock, of Texas, was charged with one count of knowingly entering or remaining in any restricted building or grounds without lawful authority and one count of violent entry and disorderly conduct on Capitol grounds.
Eric Gavelek Munchel, of Tennessee, was charged with one count of knowingly entering or remaining in any restricted building or grounds without lawful authority and one count of violent entry and disorderly conduct on Capitol grounds. Munchel was arrested today in Tennessee. Photos show a person who appears to be Munchel carrying plastic restraints.
Colin Powell breaks with the Republican Party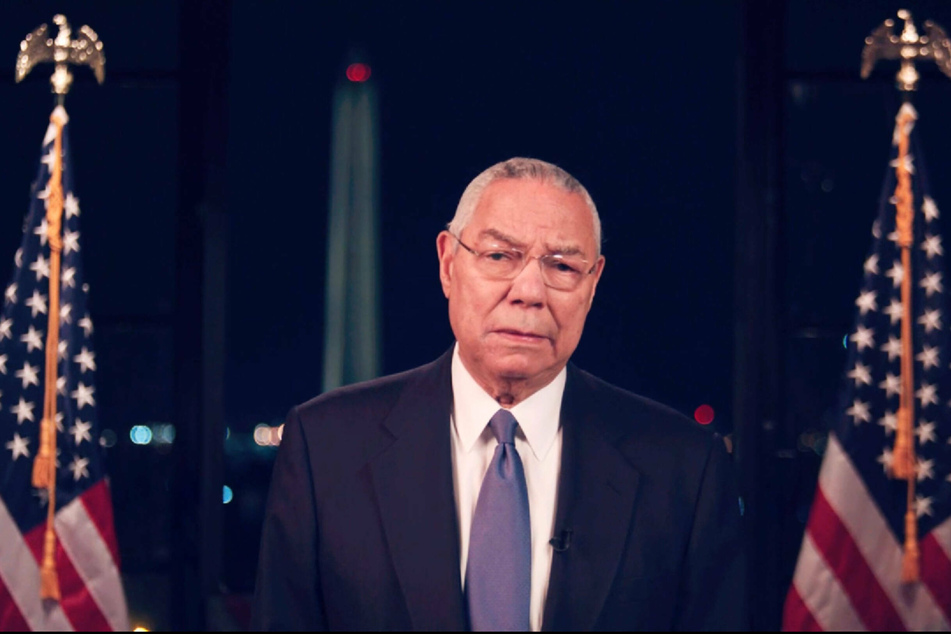 Former US Secretary of State Colin Powell on Sunday said that recent events have made it so that he can no longer call himself a member of the Republican Party.
Speaking to CNN, the retired four-star general argued that the decision by many Republicans in Congress to support Trump has turned him away from the party.
"That's why I can no longer call myself a fellow Republican," Powell said.
"I'm just a citizen who has voted Republican, voted Democrat throughout my entire career," Powell added. "Right now I'm just watching my country and not concerned with parties."
Powell also slammed Republican lawmakers for failing to stand up to Trump in an effort to protect their own political careers, arguing that we need people "who will speak the truth."
Powell served as Secretary of State in the administration of George W. Bush, as Chairman of the Joint Chiefs of Staff under Democratic President Bill Clinton, and as National Security Adviser under Republican President Ronald Reagan.
Even actor-turned-California governor Arnold Schwarzenegger released a video Sunday condemning Trump, set to dramatic music, and comparing Wednesday's events to Kristallnacht, a 1938 pogrom against Jews carried out by what he called the Nazi equivalent of the far-right group the Proud Boys.

Cover photo: imago images / ZUMA Wire