George Santos appears in bizarre Donald Trump "running mate" video
Washington DC - Representative George Santos really wants to be Donald Trump's running mate, and he's using Twitter to send the former president the not-so-subtle message.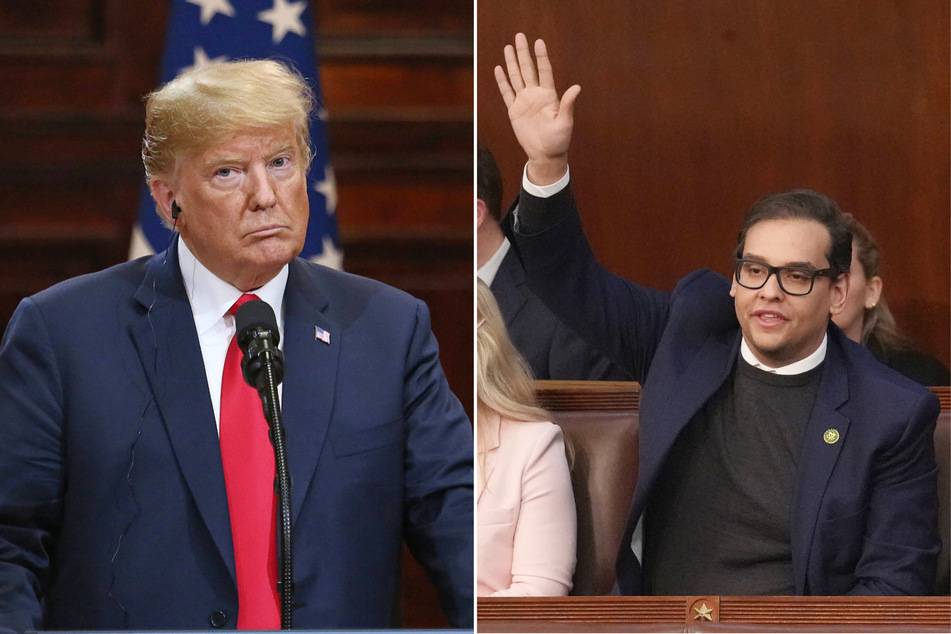 Santos recently retweeted a video of himself alongside comedian Jason Scoop, who is seen giving one hell of a Trump impression.
"We're here with Santos, George; great guy," Scoop says in the clip, "and I'm officially announcing George as my VP."
It's hard to say whether Scoop is mocking the former president, or simply nailing the impression, but he definitely doesn't mind poking fun at Santos, who has become infamous for being a serial liar.
"He's my favorite Brazilian Jew!" Scoop continued, as Santos bursts into laughter. "Jew-Ish!" Scoop adds, referencing Santos' unfounded claims of having Jewish heritage.
They ended the bit doing Trump's bizarre fist pump dance together, as Santos turns purple from laughing.
Santos previously heckled at Trump arraignment
In his quote tweet, Santos included the caption "I'm not ruling it out!" seeming to reference the idea of him being tapped as Trump's running mate.
Trump jumped into the 2024 presidential race in November, but has yet to announce a running mate.
Santos has been a longtime MAGA fanboy, even making an appearance at Trump's recent arraignment in Manhattan, only to be heckled so bad that he left in a huff.
Cover photo: Collage: IMAGO / UPI Photo