George Santos begs judge not to reveal bail sponsors and makes drastic proposal
New York, New York - New York Representative George Santos is so desperate for the identities of his bail sponsors to remain secret, he'd rather go to jail than see them revealed.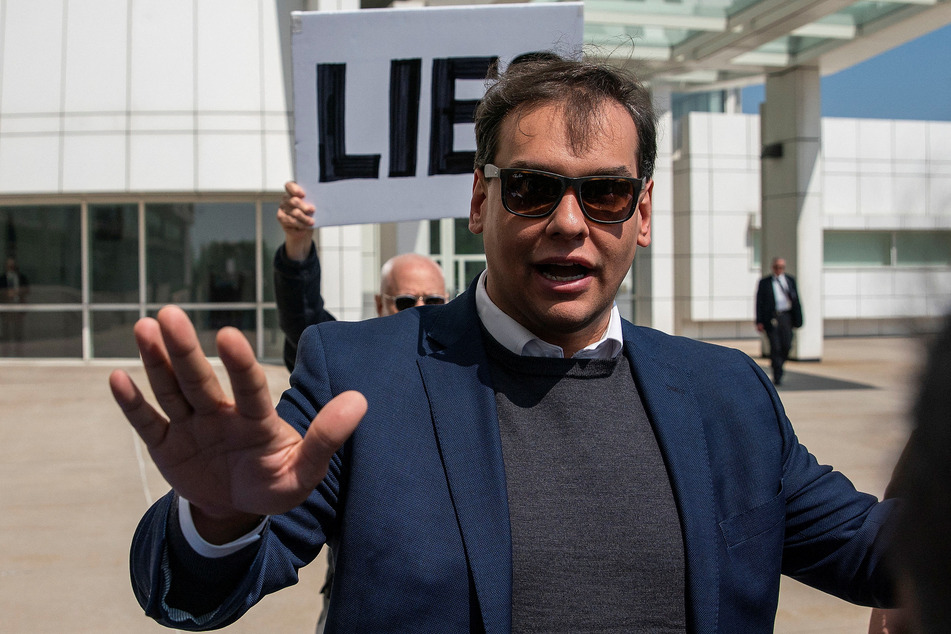 That's more or less what the indicted congressman told Judge Anne Shields, in a letter submitted by his legal team Monday and obtained by Insider.
Arguing that publicizing the names of the mysterious persons who helped him out with a $500,000 bond would put them in great danger, Santos would apparently prefer to surrender himself to pretrial detention.
"Here in the instant case, the suretors are likely to suffer great distress, may lose their jobs, and God forbid, may suffer physical injury," the letter dramatically states, before going on to detail alleged threats that the Republican and his lawyer have dealt with over the past months.
These included claims of an anonymous call that consisted of a man shouting "Who paid Santos' bond?"
This latest development is a response to a legal filing made by several news organizations, who say the identities of the bond sponsors are a matter of public interest. It was previously reported that the mysterious individuals had an "off-the-record" hearing with Shields, who is handling Santos' case.
Since the beleaguered representative's legal team never specifically asked for the names of his guarantors to be kept secret, he now needs to make the case for them to remain so.
Santos, for whom scandals still keep coming thick and fast, has been hit with charges of fraud, theft, and filing false statement, among others.
Cover photo: REUTERS