George Santos defends Bob Menendez amid calls for resignation after indictment
Washington DC - Representative George Santos recently shared his thoughts about Democratic Senator Bob Menendez, who was recently indicted on felony bribery charges.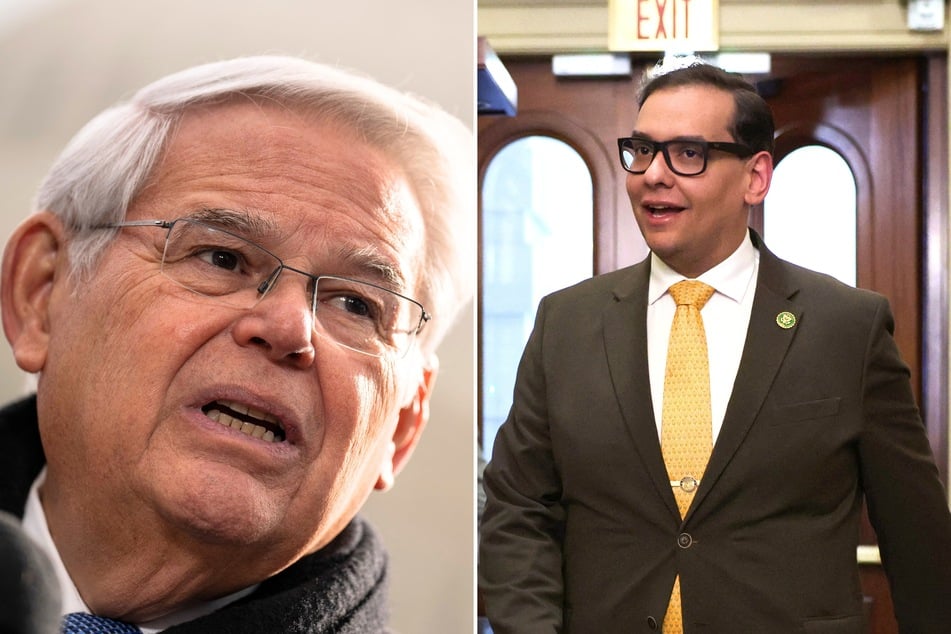 Santos was spotted walking around Capitol Hill on Sunday by MSNBC journalist Julie Tsirkin, who asked him if he believed Menendez should resign.
"I don't have an opinion on that," the Republican congressman began, "because I think due process is important, and I think he has a right to defend himself. He's innocent until proven guilty."
On September 22, the senator and his wife, Nadine Menendez, were indicted after allegedly taking hundreds of thousands of dollars in bribes.
Prosecutors say they found more than half a million dollars in cash and gold bars worth around $150,000 after searching Menendez's New Jersey home.
On Monday, Menendez held a press conference where he refused to resign and claimed that he would be exonerated when his case goes to court.
George Santos argues Bob Menendez is "innocent until proven guilty"
"The media has to stop acting like everybody is guilty before they're even judged at by a jury," Santos said in the senator's defense. "So, no, I don't think he should resign."
While the two politicians might not share party affiliations, Santos is also facing an indictment for 13 criminal charges that include wire fraud and money laundering.
Similar to Menendez, Santos has refused to step down from office, arguing the allegations against him are a part of a "witch hunt."
Cover photo: Collage: Drew Angerer & ALEX WONG / GETTY IMAGES NORTH AMERICA / Getty Images via AFP