First Joe Biden impeachment inquiry hearing wades through the "bulls**t"
Washington DC - On Thursday, Congress held the first day of their impeachment inquiry hearings of President Joe Biden, as the two parties traded tit-for-tats and called out the "bulls**t."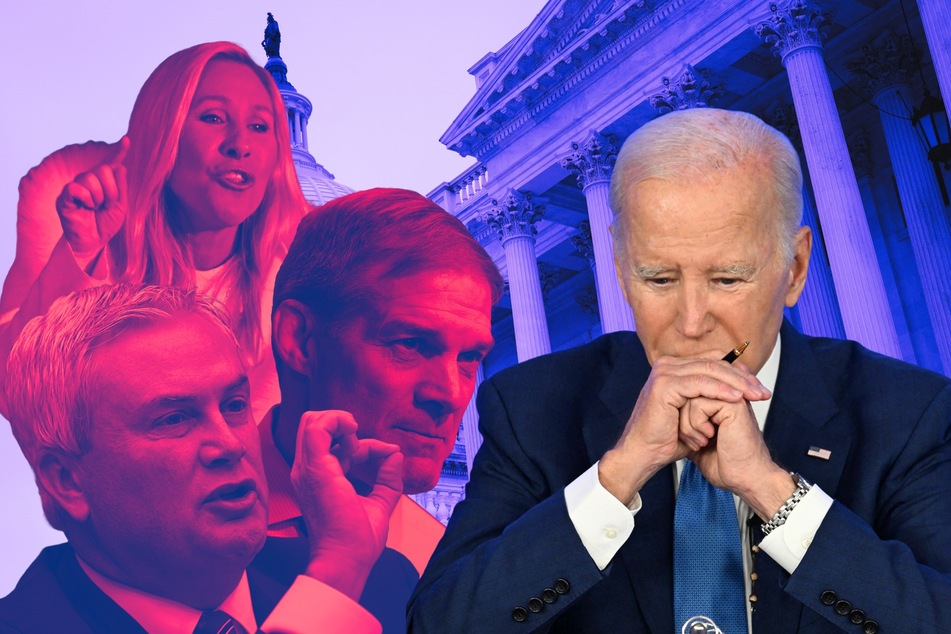 The Republican-led House Oversight and Accountability committee gathered on Capitol Hill for a tense hearing, where parties argued the existence of evidence against the president and grilled a panel of witnesses.
Committee chair James Comer kicked off the hearing, declaring a "mountain of evidence" reveals Biden "abused his public office for his family's financial gain."
"For years, President Biden has lied to the American people about his knowledge of and participation in his family's corrupt business schemes," he stated, adding that Biden "spoke, dined, and developed relationships with his family's foreign business targets."
Democratic Rep. Jamie Raskin, on the other hand, wasn't convinced, as he used his time to argue that the Republicans that demanded the hearing don't actually have sufficient evidence against the president, and their efforts were only to help create a distraction for Donald Trump, who is facing 91 felony charges.
"If Republicans had a smoking gun, or even a dripping water pistol, they wouldn't be presenting today," Raskin quipped. "But they've got nothing on Joe Biden."
He also brought up the idea of subpoenaing Trump's former attorney Rudy Giuliani, an argument that was repeated multiple times throughout the hearing, as he was one of the first to present claims against Biden's son Hunter over his questionable business dealings and their relation to the president.
Members of Congress went back and forth throughout the hearing, with Democrats seeking to discredit the idea of the hearing and impeachment, while Republicans fought to prove that the Biden family has been engaged in illegal activity.
Joe Biden impeachment inquiry sees evidence and witnesses come forward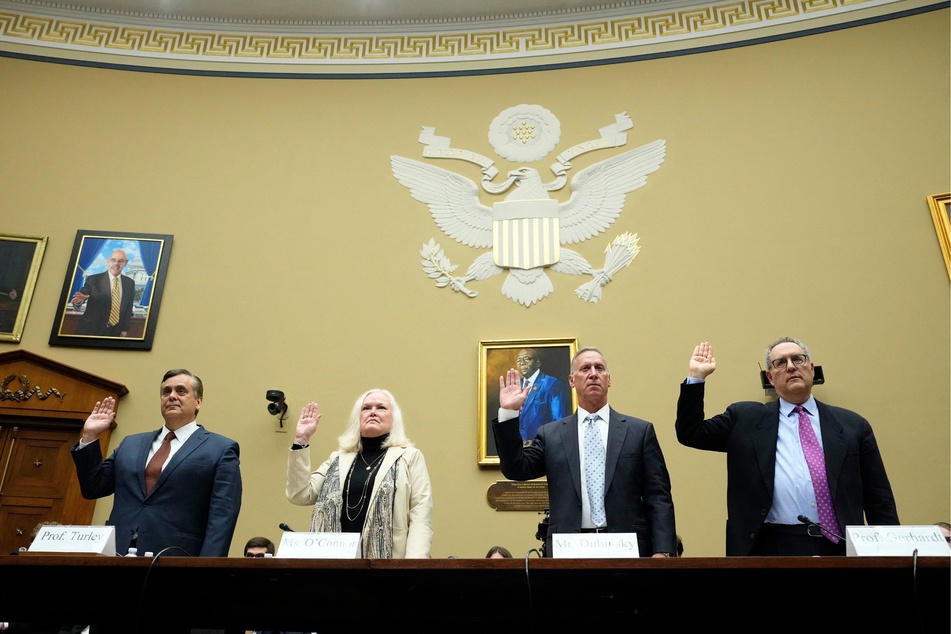 Republicans proceeded to present a handful of evidence they believe should disbar Biden from office.
Rep. Nancy Mace pointed to an alleged 2017 deal between Hunter Biden and a Chinese businessman, which she claims netted the president's son millions by "granting access" to his father. She also repeatedly called Biden's denials of such allegations "bulls**t."
Rep. Byron Donalds attempted to present images of text messages that he claims proved Biden and his son engaged in fraud and money laundering, but Democrat Rep. Alexandria Ocasio-Cortez (AOC) later alleged that the image had been "fabricated."
The committee also heard statements from a panel of experts, which included forensic accountant Bruce Dubinsky, former assistant attorney general Eileen O'Connor, George Washington University law professor Jonathan Turley, and University of North Carolina professor Michael Gerhardt.
Turley, who was invited by Republicans, surprisingly shared that he did not believe that "the current evidence would support articles of impeachment," a sentiment echoed by Dubinsky, the only witness invited by Democrats.
AOC also asked the witnesses if they were "presenting any firsthand witness account of crimes committed," to which they all answered no.
Cover photo: Collage: Andrew CABALLERO-REYNOLDS, Brendan SMIALOWSKI, Jim WATSON / AFP & Anna Moneymaker / GETTY IMAGES NORTH AMERICA / Getty Images via AFP