Joe Biden's dog bites a Secret Service agent... again
Washington DC - President Joe Biden's dog Commander has again bitten yet another Secret Service agent.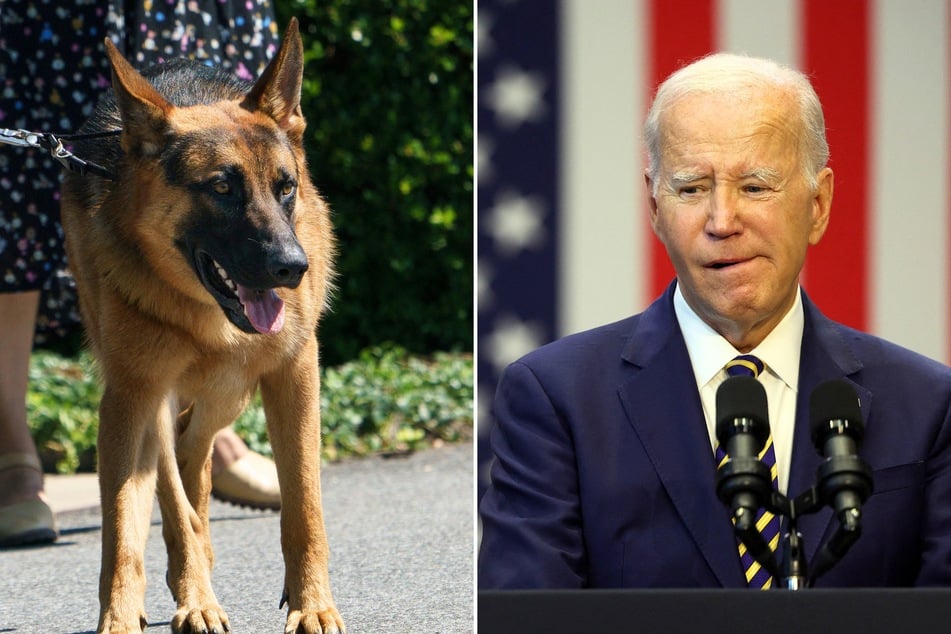 The two-year-old pup claimed another victim at the White House on Monday, marking his 11th recorded attack.

"Yesterday around 8 PM, a Secret Service Uniformed Division police officer came in contact with a First Family pet and was bitten," Secret Service chief of communications Anthony Guglielmi told CNN.
"The officer was treated by medical personnel on complex."
Originally, after Biden won the presidency, he brought his eldest dog Major to the White House, also a German Shepard. After multiple aggressive incidents, he sent the dog to special training and then to live with friends in Denver. The president then brought in Commander, a gift from his brother, in December 2021.
Commander had attacked 10 other people prior to Monday's incident, with the first being in October 2022. In November 2022, an agent was hospitalized after the dog bit his arms and thighs.
Emails between agents revealed that they aren't a big fan of Commander, including former agent Jonathan Wackrow who described the dog as a "significant hazard" for their workplace.
The Biden family has vowed in the past to implement new training and leashing protocols to prevent a reoccurring incident, but so far, it hasn't seemed to help.
Cover photo: Collage: MANDEL NGAN / AFP & Kevin Dietsch / GETTY IMAGES NORTH AMERICA / Getty Images via AFP