Ron DeSantis plans radical expansion of "Don't Say Gay" law
Tallahassee, Florida - In his latest attack on LGBTQ+ rights, Florida Governor Ron DeSantis has announced plans to expand the state's controversial "Don't Say Gay" law to cover all grade levels.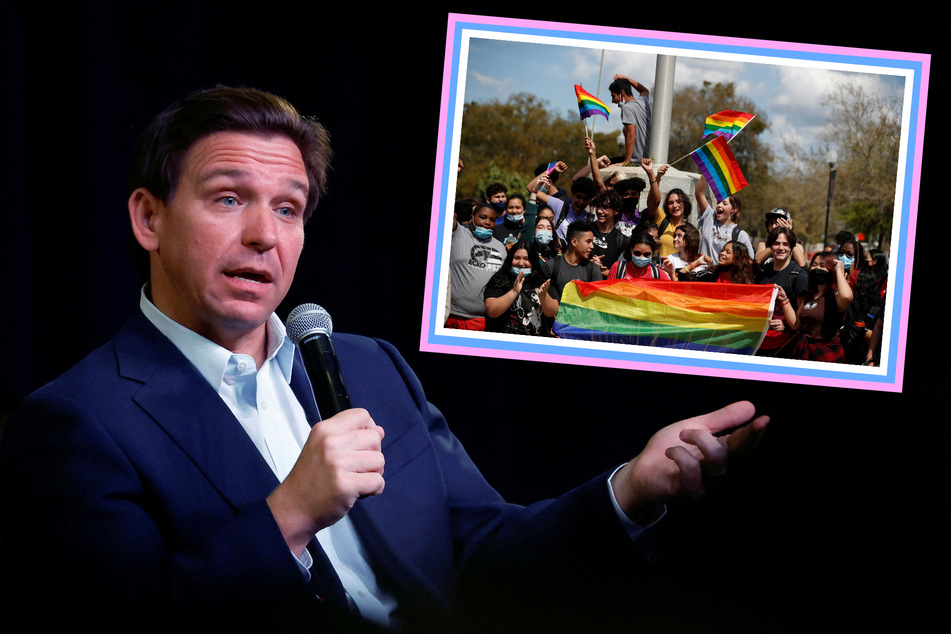 DeSantis is looking to extend a law that bans discussion of sexual orientation and gender identity in Florida public schools all the way through grade 12.
The far-right governor signed the "Don't Say Gay" bill into law in March 2022, but the legislation only applied to students in kindergarten through third grade.
Expanding the measures to cover all grade levels wouldn't have to go through the state legislature. Instead, the proposal is set to go for a vote next month before the state Board of Education after being put forward by the Education Department, both of which are led by DeSantis appointees, the Associated Press reported.
White House Press Secretary Karine Jean-Pierre slammed the proposal. "It's wrong, it's completely, utterly wrong," she said, calling it "part of a disturbing and dangerous trend that we're seeing across the nation."
As GOP lawmakers around the country target LGBTQ+ rights, Florida has become the hotbed of some of the nation's most repressive attacks.
Cover photo: Collage: REUTERS