Inter-American human rights body hears damning testimony on US abortion restrictions
Washington DC - Abortion rights advocates painted a damning picture of the US' reproductive health care landscape during a Wednesday hearing before the Inter-American Commission on Human Rights (IACHR).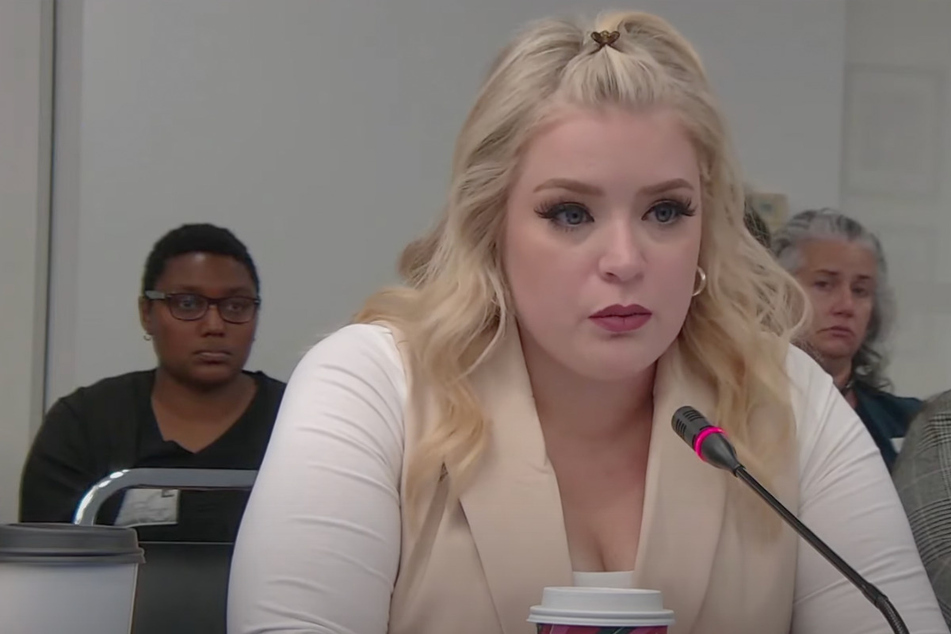 The session, requested by more than a dozen civil society organizations, shone a light on the devastating impacts of the Supreme Court's June 2022 Dobbs v. Jackson Women's Health Organization decision.

Recognized as an international human right, reproductive health care access in the US has now been largely relegated to state governments, which have the ability to outlaw abortion at any stage of pregnancy. The move led to passage of a string of anti-abortion measures in states around the country.
Lack of clarity around these new laws has created a climate of fear and confusion for patients and providers. The trauma that can result was palpable in the testimony of Kiersten Hogan, who shared her own post-Roe v. Wade experience in a Texas hospital before the IACHR.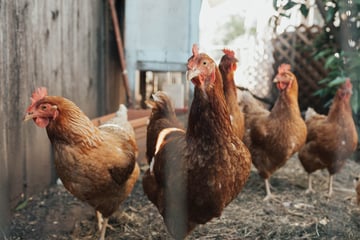 Hogan said she was living in Oklahoma in June 2021 when she learned she was pregnant. She packed her bags and fled to the Dallas-Fort Worth area in order to escape her abusive partner, who wanted her to abort the child.
When Hogan's water broke early, she woke up in pain and sought hospital care – just weeks after Texas' fetal heartbeat law took effect. She was diagnosed with cervical insufficiency. It was too late for treatment, yet she was told she could be accused of trying to kill her baby if she left the hospital.
Hogan eventually gave birth to a stillborn son and was discharged with a note saying she could return to work the following day – as if nothing had happened.
"Texas law caused me to be detained against my will for five days and to be treated like a criminal, all during the most traumatic and heartbreaking experience of my life," Hogan recalled to the commission.
"It is unfair that there is no mechanism to hold the state of Texas accountable for what happened to me," she continued. "Women deserve better. This shouldn't happen to anyone, no matter who they are or where they live."
Reversal of Roe v. Wade creates chilling effect for patients and providers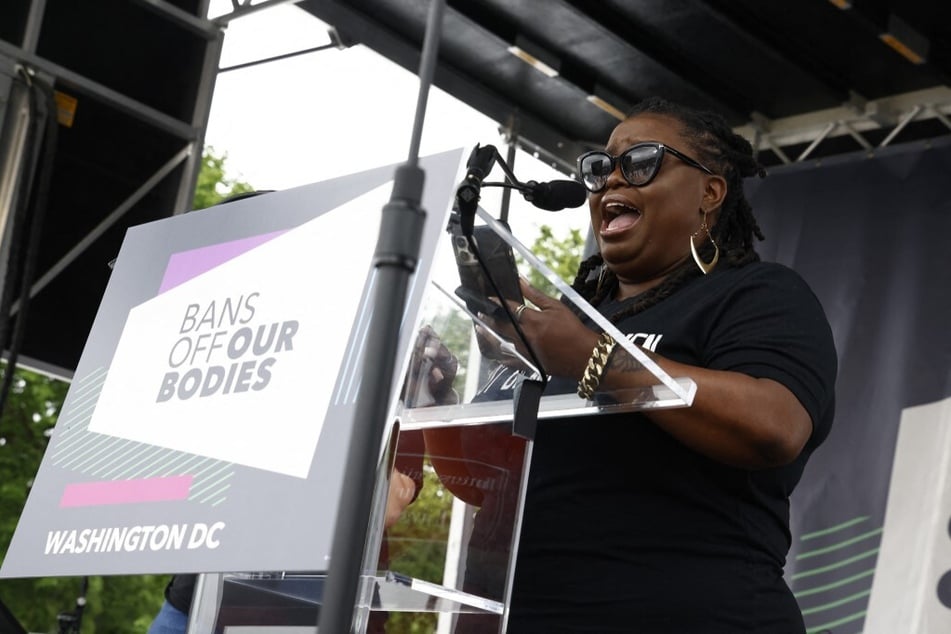 Texas is by no means an outlier when it comes to restrictions on reproductive care. Fourteen states have enacted total abortion bans since the Dobbs decision, while 33 states have criminal laws on the books.
Chronically under-resourced health clinics are trying hard to serve their communities. But the Dobbs ruling and oppressive state laws have created a chilling effect that limits providers' ability to offer services to pregnant people.
Katie Quiñonez-Alonzo, executive director of the Women's Health Center of West Virginia and Women's Health Center of Maryland, told the commission that at least 65 independent clinics have been forced to close or stop providing abortions over the last year, including her West Virginia clinic.
"Much of Appalachia is now an abortion care desert, existing within a country with deep disparities in access to health care and health outcomes," Quiñonez-Alonzo relayed. "Abortion is either banned or extremely restricted in nearly all of the southeastern United States, forcing people to travel many hours over many kilometers to access abortion care, taking on unnecessary financial, physical, and emotional burdens."
The consequences of such targeted attacks on reproductive rights are by design and rooted in the US' history of patriarchy and white supremacy, testified Monica Simpson, executive director of the SisterSong Women of Color Reproductive Justice Collective.
This legacy of deprivation has left Black, Indigenous, and other minority communities with greater barriers to basic services and higher maternal mortality and morbidity rates. They also have fewer resources to cover travel and child care expenses associated with out-of-state abortion care.
"When we think about the fact that Black women are having to watch Black children be gunned down in the streets, and folks not having access to the health care or the food or the clean water that they need, all of these things are connected in this decision," Simpson said.

Reproductive health advocates issue call to action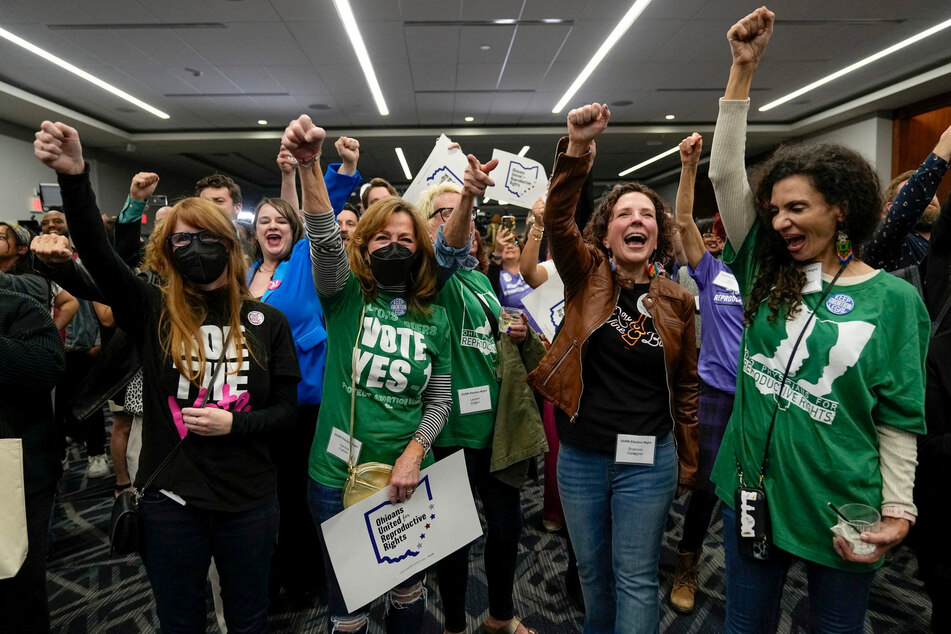 After hearing these powerful testimonies, IACHR commissioners affirmed that access to abortion is an issue of human rights and social justice. They also noted that restrictive policies and laws may violate the right to life and right to be free from torture guaranteed under international law.
To stop this erosion of basic rights, civil society representatives called on the IACHR to issue the following recommendations for the US:
Provide legal, safe, and confidential access to care, including to medication abortion, without discrimination;

Bring US law, policy, and practice in line with the 2022 World Health Organization abortion care guideline;

End the criminalization of abortion and prohibit prosecution, punishment, and surveillance of patients and providers;

Redouble efforts to prevent maternal mortality and morbidity and eliminate racial discrimination and disparities in sexual and reproductive health rights;
Strengthen legal protections for the right to life; and
Ensure people who have suffered health harms have access to effective remedies.

The suggestions reflect observations and recommendations released last week by the United Nations (UN) Human Rights Committee.
"In the span of several days, we've had two international monitoring bodies with eyes on the US give special attention to sexual and reproductive health rights and to what is happening because of the Dobbs decision," Bethany Van Kampen Saravia, senior legal and policy advisor at Ipas, told TAG24 NEWS after Wednesday's hearing. "The human rights bodies are calling attention to this true crisis, and now there needs to be a response – a response that warrants the level of attention the issue is getting."
The urgency of operationalizing the UN recommendations is underscored by a series of electoral wins this week in races centering abortion rights in Ohio, Kentucky, Virginia, and more.
"It really is this critical moment," Van Kampen Saravia insisted. "With these recommendations coming loud and clear to the government, there is a prime opportunity for them to act and say, 'These human rights bodies are telling us what to do, and the American people are telling us also. They are telling us through the power of their vote.'"
Cover photo: Screenshot/YouTube/oasoea english2