Starbucks suffers another legal defeat as Memphis Seven are here to stay
Cincinnati, Ohio - A federal court has rejected Starbucks' challenge to a ruling requiring the company to reinstate the Memphis Seven, a group of workers unlawfully fired in Tennessee for union organizing.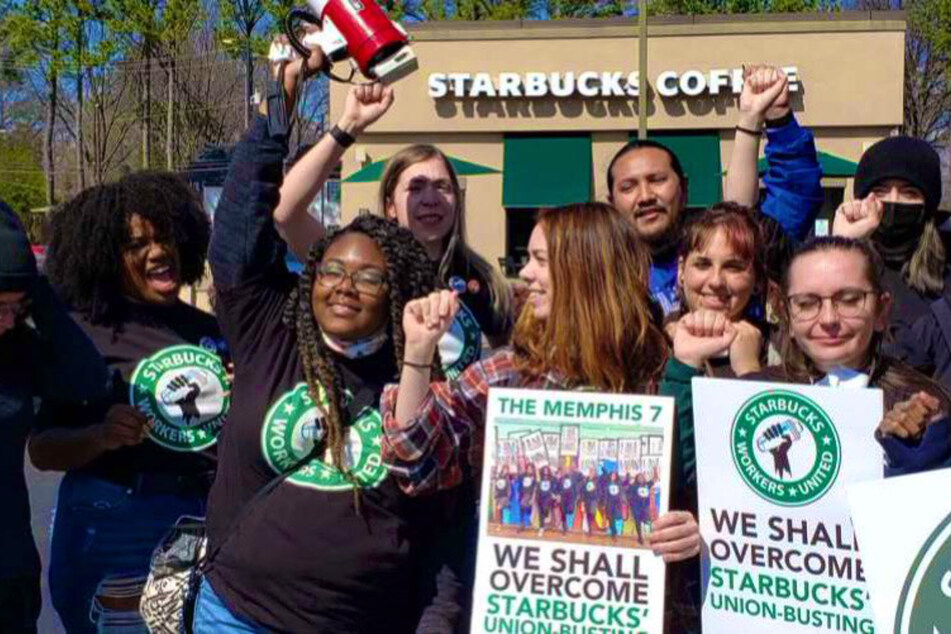 The Sixth US Circuit Court of Appeals ruled against the coffee chain over a labor dispute involving seven workers it fired at the Poplar and Highland store in Memphis in an alleged attempt to crack down on organizing efforts.
"Fear of retaliation will exist unless the Memphis Seven, apparently terminated for their union support, are reinstated," Judge Danny Boggs wrote.
"And while the Memphis Store voted to unionize after the firings, a failure to reinstate the Memphis Seven (who now lead the bargaining committee) would similarly undermine the Union's bargaining strength as it seeks its first collective-bargaining agreement," he added.

The seven workers – Florentino Escobar, Em Worrell, Nabretta Hardin, Kylie Throckmorton, LaKota McGlawn, Beto Sanchez, and Nikki Taylor – were fired in February 2022 after they went public with their intent to unionize. Many were leaders in their store's organizing committee.
After a two-month investigation, the National Labor Relations Board accused the company of unlawfully firing the workers, and a long legal battle ensued.
Starbucks Workers United scores another major win
In September 2022, the Memphis Seven came away with a big win after the Sixth US Circuit Court of Appeals denied Starbucks' motion to stay a court order for their reinstatement.
Despite the terminations, workers at the Poplar and Highland store successfully voted to unionize in June 2022 with a landslide 11-3 victory.
The company finally reinstated the seven fired workers in September of last year, but still sought to challenge the mandate in court.
The court's latest decision marks a huge victory for the Starbucks Workers United movement sweeping more than 300 stores around the country.

Cover photo: Screenshot/Twitter/memphisseven901