Texas may continue investigating gender-affirming care as child abuse, court rules
Austin, Texas - The Texas Supreme Court on Friday ruled that state officials can continue child abuse investigations against families that allow trans children to receive gender-affirming medical care.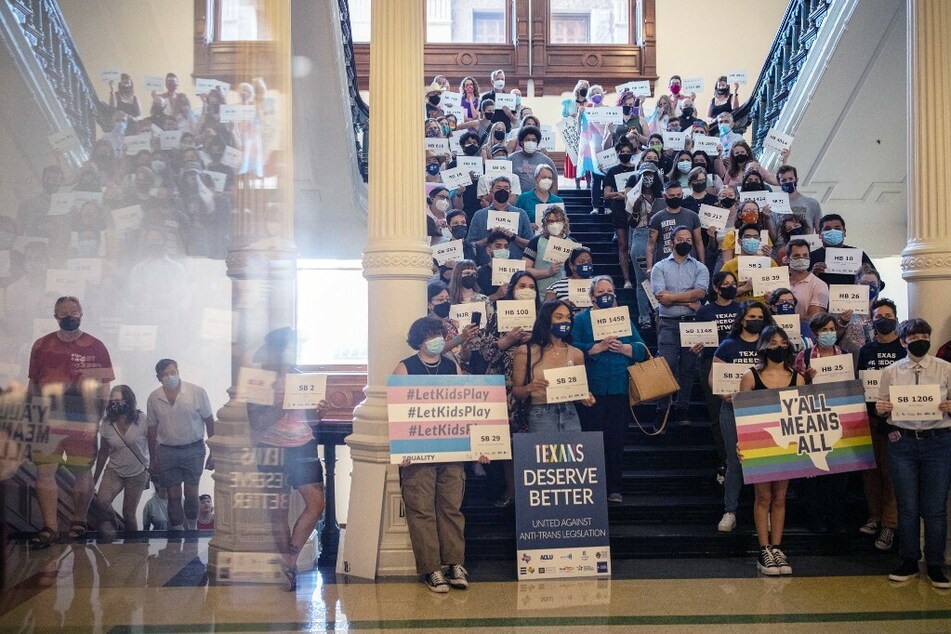 The all-Republican court decided that lower courts could not block enforcement of Gov. Greg Abbott's order for state agencies investigate gender-affirming care as child abuse, the Austin American-Statesman reported.
The ruling overturned a Texas appeals court injunction from March, but left it in place for the family that filed the lawsuit.
The state Supreme Court argued that lower courts cannot block enforcement of the order for families beyond those in the lawsuit.
The suit in question was filed by two parents, known only as Jane and John Doe, who were subject to an investigation because they gave their 16-year-old gender-affirming care.
The mother was employed at Texas' Department of Family and Protective Services. When she asked what Abbott's order meant for her family, the department put her on leave and launched a child abuse investigation.
The decision whether the order violates families' rights is still pending before Texas' 3rd Court of Appeals, based in Austin.
Cover photo: Tamir Kalifa / GETTY IMAGES NORTH AMERICA / Getty Images via AFP