Kyiv hit by "horrific" strikes in brutal Russian offensive
Kyiv, Ukraine - Ukraine's foreign minister said Friday the capital Kyiv had suffered "horrific" Russian strikes overnight.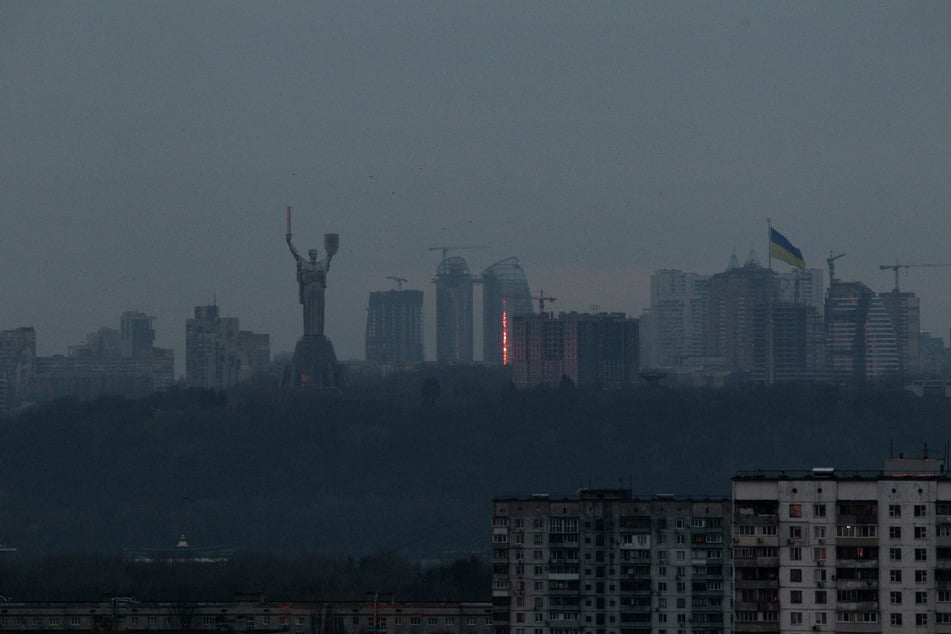 "Last time our capital experienced anything like this was in 1941 when it was attacked by Nazi Germany. Ukraine defeated that evil and will defeat this one," Dmytro Kuleba tweeted.

Kuleba called again for tough sanctions against Russia and its leader Vladimir Putin, calling for countries to sever all ties to Moscow and "kick Russia out of everywhere."
"Stop Putin. Isolate Russia," he wrote.
News agency UNIAN had reported multiple explosions shook the Ukrainian capital Kyiv in the early hours of Friday, with fires breaking out at a residential building on the eastern bank of the Dnipro river after it was hit.
Debris from a missile hit the area, the city administration said on Telegram. Three people were injured.
Ukrainian forces there managed to shoot down a Russian aircraft, an advisor to the Ukrainian interior minister wrote.
Kyiv Mayor Vitali Klitschko published a video on Telegram showing fires on several levels of a building.
Firefighters were on the scene. One of the injured was in a critical condition, he wrote.
Endgame: regime change
Ukraine's border protection service also reported deaths from rocket fire at one of its posts in Primorksy Posad on the coast between the Crimea peninsula, annexed by Russia, and the eastern Ukrainian separatist area.
The Ukrainian military believes the Russian army plans to create a corridor between the two regions.
Russian President Vladimir Putin unleashed a long-feared assault in the early hours of Thursday, which Ukraine called a "full-scale invasion" using land, sea and air forces.
Ukrainian President Volodymyr Zelensky said 137 Ukrainian soldiers were killed on the first day.
Zelensky had earlier declared martial law throughout the country for an initial period of 30 days and cut diplomatic ties with Russia, and signed a general military mobilization order.
The US State Department remains convinced that Russia's objective is to overthrow the Ukrainian government in Kyiv. President Joe Biden responded with large-scale economic sanctions against Moscow.
Russia's central bank said it would guarantee banks hit by western sanctions all their operations in both roubles and foreign currency.
Cover photo: IMAGO / Ukrinform