Arch Manning gets real about first semester with Texas Longhorns football
Austin, Texas - Arch Manning's first semester at the University of Texas-Austin is in the books!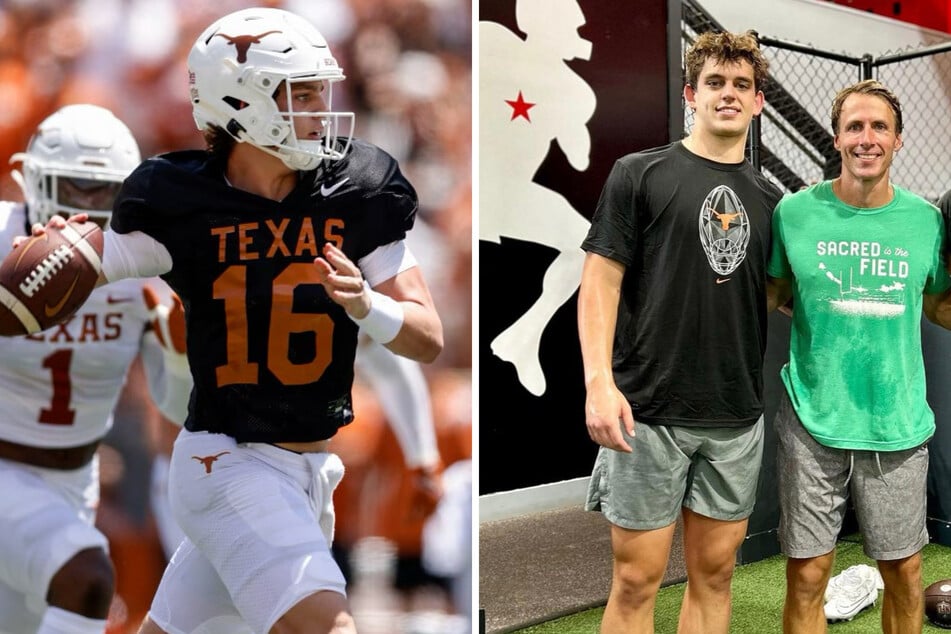 The country's No. 1 recruit in the 2024 college football class will soon begin the second semester of his freshman year – while the majority of his recruiting class will just begin their first semester in August.
Meanwhile, the player tapped as the future of Texas football is working relentlessly to get better and learn from his mistakes.
The nephew of NFL greats Payton and Eli Manning recently went back to New Orleans for his graduation ceremony at Newman High School, where he reflected on his time at Texas so far.
"There's definitely some days where you think you belong and some days where you're like, 'Wow, this is pretty tough.' So you kind of have to stick to the process and try to get better each day," Manning told Fox8 in New Orleans.
"It was definitely a little bit of an adjustment, coming from a 2-A private school to the University of Texas. But I've enjoyed it so far. It's been a great experience. Everyone has been super welcoming in Austin. Everyone is super nice."
Manning's hype was put in check after a rough performance in his first Texas spring game. Head coach Steve Sarkisian repeatedly reminded fans that the quarterback is only 18-years-old, and should technically still be in high school.
Arch Manning works out with high-profiled quarterback coach in offseason
Manning is clearly not letting his first performance get him down.
Proving it's still nothing but business in the offseason, he drove to North Alabama while at home in New Orleans and met up with renowned quarterback trainer David Morris, founder of QB Country, and Houston Texans quarterback Davis Mills.
Morris has trained several notable passers including his former Ole Miss teammate and two-time Super Bowl champion Eli Manning, Arch's uncle.
Longhorns Football's fall camp will begin early August.
While Manning is currently slated as the team's third-string quarterback this upcoming season, he is sure to return to campus as a more developed player than when he left.
Cover photo: Collage: Tim Warner / GETTY IMAGES NORTH AMERICA / Getty Images via AFP & Screenshot / Instagram / qbcountry