Billie Eilish channels athlete-chic style in new Instagram selfies
Los Angeles, California - Billie Eilish has graced social media with a new collection of selfies, this time showing off her sporty-chic style in a series of snaps.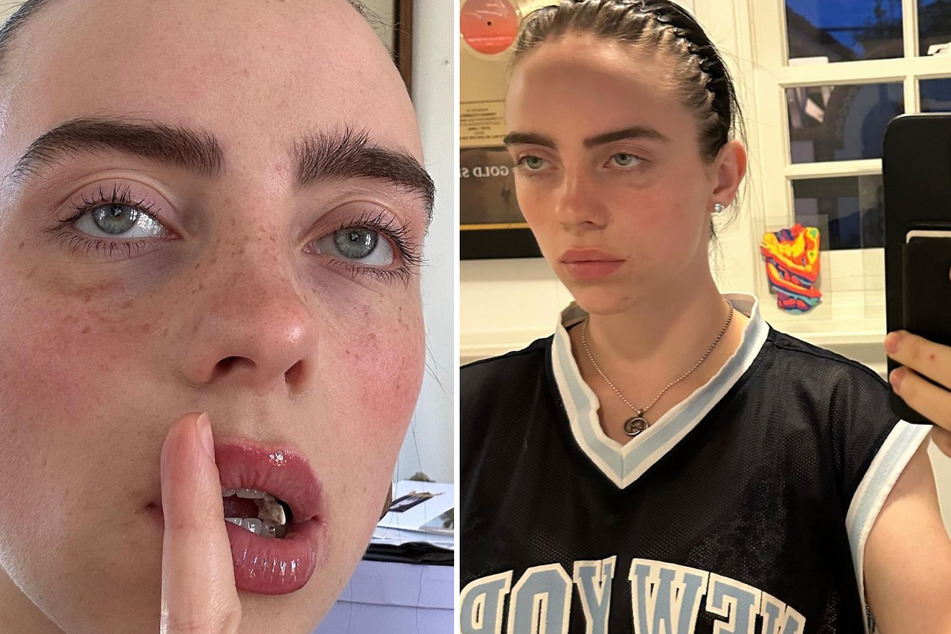 The 21-year-old shared a new photo dump with her Instagram followers on Thursday.
In the first snap, Billie hides her face behind her cell phone while taking a selfie in the mirror, showing off her eclectic fit that includes yellow-trimmed black pants with an oversized jacket.
The Ocean Eyes singer rocks a basketball jersey in the second photo, with her hair pulled back in a jagged headband. She also included an ultra-close-up selfie from the same day, featuring a barely-there make-up look.
She also gave fans a closer look at the baggy blouse, tie, and pants she rocked at the premiere of the TV show Swarm, which featured her acting debut.
The Grammy winner captioned the carousel post with a television emoji, leading some fans to believe it was a nod to her song, TV (an Easter egg for an upcoming music video, perhaps?).
Billie has been quite active on social media lately, despite her openness about how challenging it can be, as she finds a new sense of confidence after clapping back at critics of her fashion evolution.
Billie Eilish shows off her fashion sense on social media
On Monday, Billie showed off some unique fashion combinations as she rocked lace tights with layers of sweaters and jackets which she completed with a pair of ski boots.
Last month, the Happier Than Ever artist hit back at critics who branded her a "sellout" for transitioning into a more feminine sense of style with an epic series of posts in which she reminded the naysayers that women are "multifaceted."
Billie continues to fearlessly show off her individual style, even recently revealing her often-hidden hip tattoo in an Instagram video.
Cover photo: Collage: Screenshot/Instagram/billieeilish