Britney Spears plans on doing "a lot of baby-making" this Christmas
Los Angeles, California - While others might be spending a lot of time with the family this holiday season, Britney Spears (40) and her fiancé are planning to make one of their own.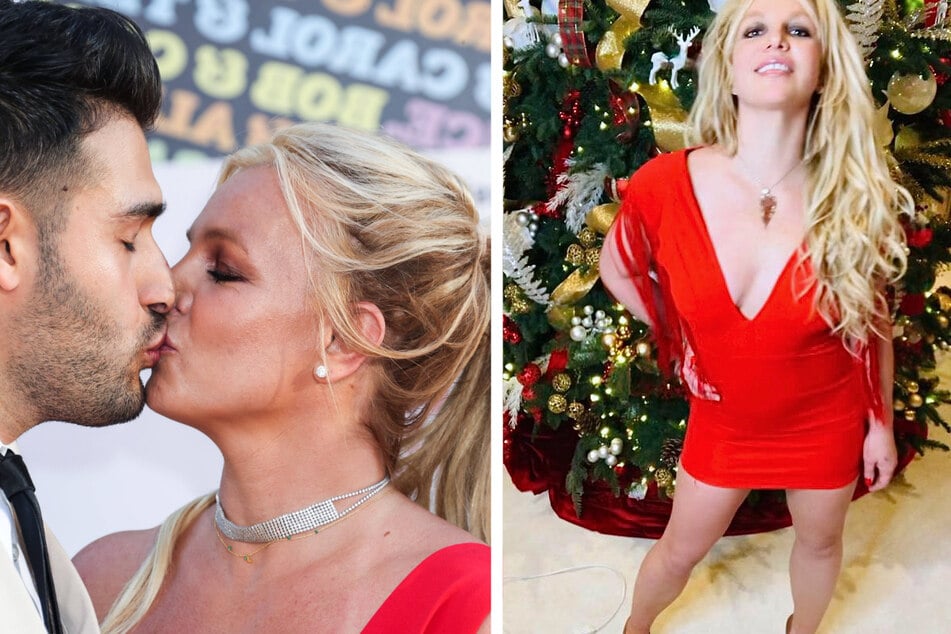 Christmas is a time of good cheer. And this year sounds like it's shaping up to be one of Britney's best holidays yet – especially in the bedroom!
When her fiancé Sam Asghari was asked by a TMZ reporter earlier this week how the pair will be celebrating Christmas, he didn't blink before his candid response.
"Baby-making," he replied. "A lot of baby-making."
He repeated the statement twice, just to be clear.
Britney was recently released from her 13-year-long personal and financial conservatorship overseen by her father, which she called "abusive." She has claimed she was forced to stay on birth control and was not allowed to have more children, against her wishes.
Turning over a new leaf amidst the singer's newfound freedom, the 27-year-old fitness trainer gifted the pop star with a puppy in October, which she dubbed "the newest member" of the family.
On Wednesday, she again posted that her fiancé had given her another "new addition to the family."
"Guess if it's a boy or girl," she teased her followers, without revealing what type of creature she appeared to be bottle feeding.
Both Britney and Sam have spoken about their desire to have a baby together and plans for an upcoming a wedding.
"I'm thinking about having another baby," she said last month, just before her 40th birthday trip with her fiancé.
Perhaps she'll receive the good news as a Christmas present.
Cover photo: Collage: IMAGO/NurPhoto & Screenshot/Instagram/britneyspears