Inking up with the Kardashians: sisters' secret tattoos revealed!
Calabasas, California – The Kardashian-Jenner crew shows lots of skin, but almost all of them are covering-up some hidden ink!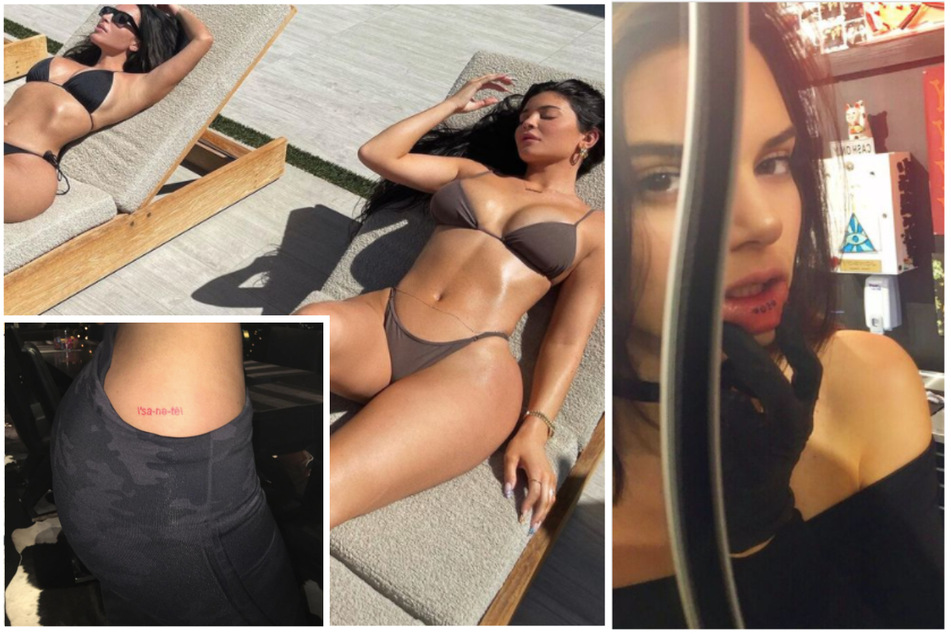 Reality TV's first family has logged drunken nights, broken hearts, matching "booty" body art, and some tattoo regrets.
Kylie Jenner, the baby of the bunch, has the most markings of the ladies.
In typical Kylie style, she debuted her first tat on her 18th birthday – a small red heart on her arm.
Next, she got more red ink on her hip that spelled "sanity" phonetically. A year later, she reportedly had the word "before" inscribed – together making "before sanity" – which fans think could be a nod to her crazy teenage years in the limelight.

The world's youngest billionaire also got a "T" on her ankle for her now-ex Tyga, but later had it turned into an "LA" for her hometown.
She even got to do some inking herself! An Instagram video showed her trying her hand with the tattoo needle on her baby's daddy, rapper Travis Scott. They have matching black butterflies and tattoos of their daughter's name Stormi.
Rounding out her small red-and-black art is a red tattoo of her grandfather's handwriting on her arm and a red "M" inside her pinky finger.
Kendall got her lip tattooed on a wild drunken night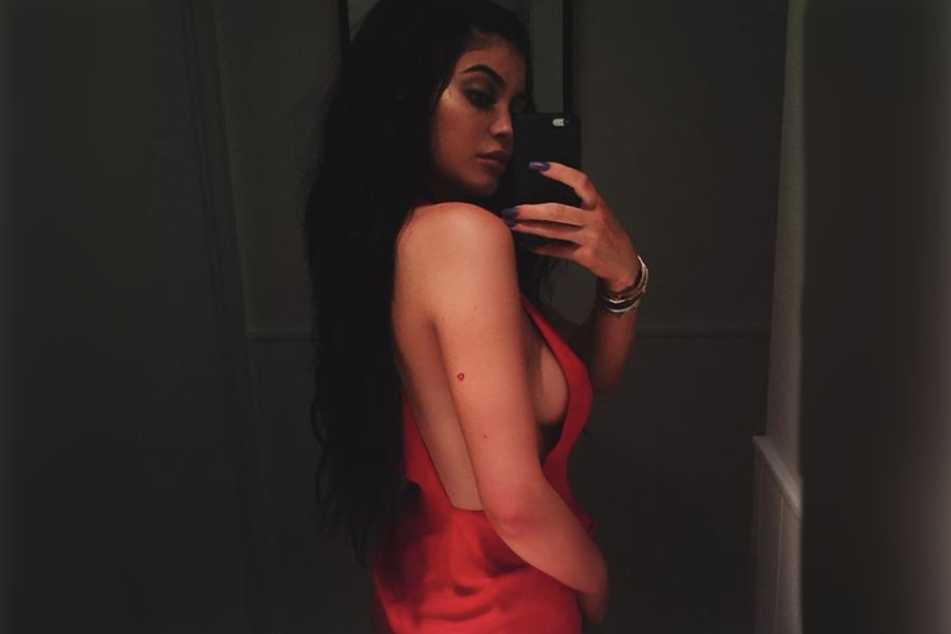 Victoria's Secret model Kendall Jenner was no angel when she had a wild drunken night out in New York City in 2016. In a spontaneous decision, she got "Meow" tattooed inside her lip "just for fun."
"I just wanted to be able to say that I have a tattoo on my face," Kendall explained.
"It was literally the first thing that came to my mind," she told Ellen DeGeneres. "I don't know, just my drunk thoughts."
The model also has two white hearts on her middle fingers that she got as a matching BFF tat with Hailey Bieber, who has since dedicated another finger tattoo to her husband Justin.
Kendall said her barely-there white ink represents an angel and a devilish broken heart.
Kris and Khloe got matching "tramp stamps"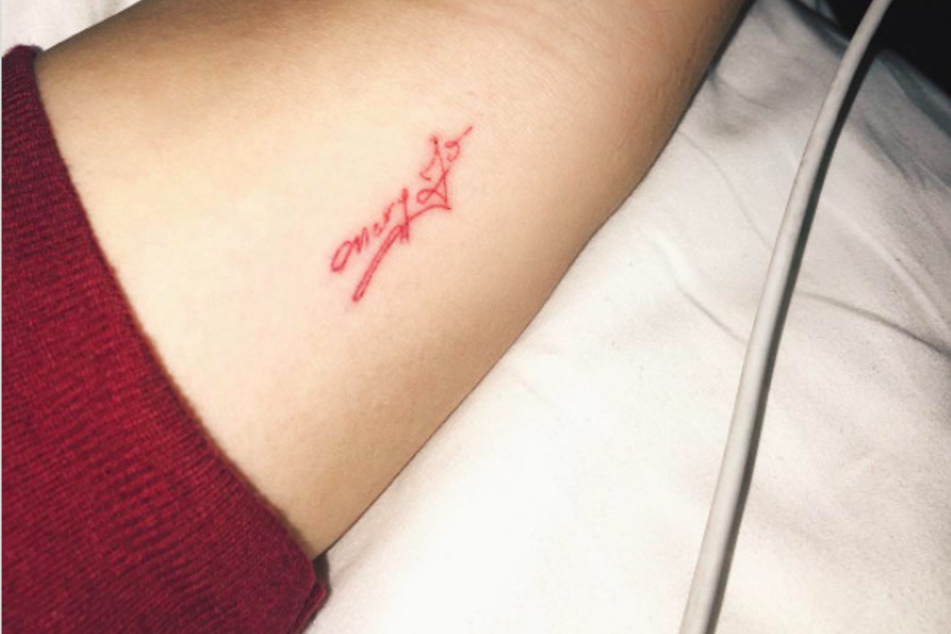 Speaking of matching ink, Khloé Kardashian got a lower back tattoo of a cross at age 16 – together with her mom Kris Jenner!
"My mom has tattoos. She has a tramp stamp of a cross," Khloé said.
Khloé got her ink along with the word "Daddy" with fellow reality TV star Nicole Richie.
Being the ultimate Momager, Kris apparently also got a cross with the teenage girls at the same time. It's unclear if she has more than one, as Khloé seemed to imply.
"[It's] on my booty. Back there," Kris admitted to Ellen DeGeneres.
Rob Kardashian – the only boy of the fam who has receded from reality TV – also has a cross tattoo (among many others)!
Khloé later got hers removed – replacing it with lettering on her wrist in her dad's handwriting instead.
"Not so cute anymore, I should have listened to Kim," she said as she shared her tattoo removal on Instagram.
Khloé may have made a habit of regretting ink. The star got an "L.O." on her hand for ex-hubby Lamar Odom, which she also later removed.
Kim and Kourtney Kardashian do their own thing
What about the oldest sisters of the bunch?
"To be honest Kim and Kourt are just not made for tats," Khloé said.
New billionaire Kim apparently told her tatted sisters: "Don't put a bumper sticker on a Bentley."
Cover photo: Collage: Instagram/Screenshot/kyliejenner (2) & Instagram/Screenshot/kendalljenner