Jada Pinkett-Smith addresses Will Smith's Oscar slap ... sort of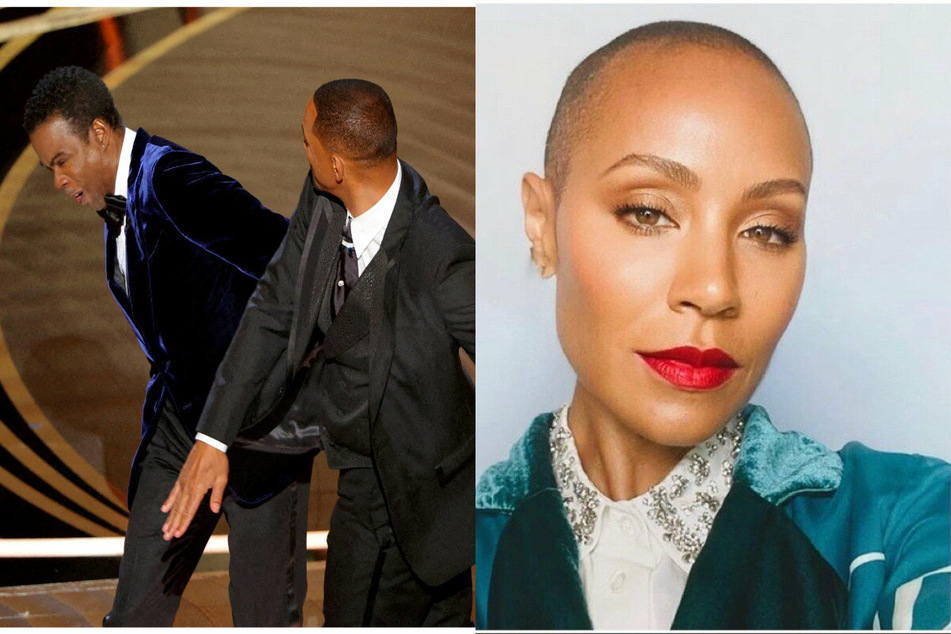 To say the Madagascar star directly tackled the shocking moment – or even properly addressed it – is a gross understatement.
On Wednesday's premiere episode of her Facebook Watch show's fifth season, Jada took a more passive route and semi-explained why fans won't see any mention of her hubby's infamous slap of comedian Chris Rock on RTT - for now.
"Considering all that has happened in the last few weeks, the Smith family has been focusing on deep healing. Some of the discoveries around our healing will be shared at the table when the time calls," a title card red at the beginning of the episode.
"Until then ... the table will continue offering itself to powerful, inspiring, and healing testimonies like that of our incredibly impressive first guest. Thanks for joining us," it concluded.
For someone who is all about "healing," it seems the host's approach to the matter is not only skirting the issue, but a bit condescending. Particularly since Pinkett-Smith has had no issues holding her guests responsible for their mistakes and pitfalls. And being somewhat forthcoming herself about scandals in her own past.
However, this latest approach isn't much of a surprise, given she gave an identical and similarly avoidant response to "the slap" last month. Following the incident that saw Pinkett-Smith as the butt of Rock's joke at the 94th annual Academy Awards ceremony, the RTT host took to Instagram to share a vague message that, once again, spoke about healing.
"This is a season for healing and I'm here for it," her post read.
It's unclear if it's Jada or her hubby who is doing some needed healing – as Smith's career continues to hang in the balance following his Oscars outburst.
Cover photo: Collage: REUTERS & Screenshot/Instagram/jadapinkettsmith