Are Ye's threats against Pete Davidson getting out of hand?
Los Angeles, California – Kanye "Ye" West is coming for Pete Davidson in his new music video with The Game, but has he taken things too far?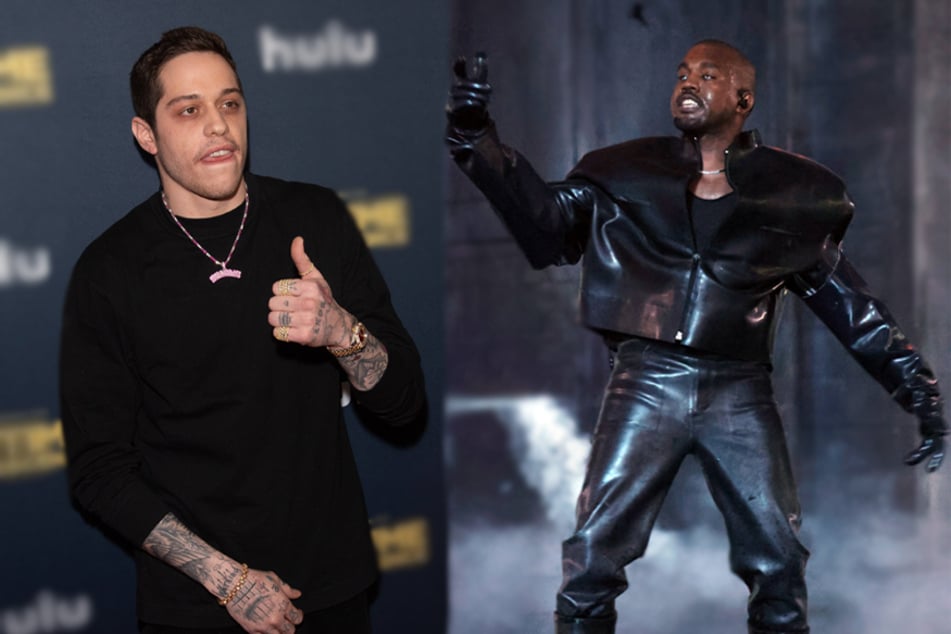 There's no stopping Ye from publicly spiting on Kim Kardashian (41) and her new boo Pete, and his latest antics prove it.
On Wednesday, Ye took to Instagram to drop the music video for his latest collab with The Game, Eazy.
Though most of the video is in claymation, it clearly takes aim at Pete – just like the song's lyrics.
When Ye's claymation self makes his video debut in the second verse, so does a claymation version of Pete.
The 44-year-old didn't stop with a brief cigarette-smoking cameo of the Saturday Night Live star, either.
In a creepy kidnapping move, the rapper then puts a bag over the 28-year-old's head, and ties him to the back of a four-wheeler before driving away.
Sadly, it gets worse.
Ye buries Pete Davidson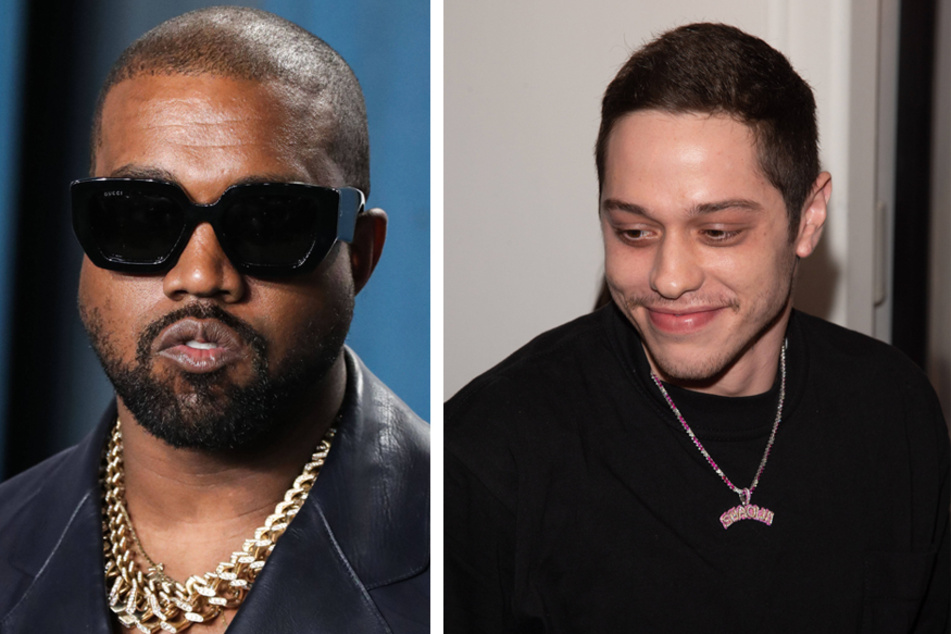 In the next scene, Ye drags the claymation version of Pete to a ditch, where he buries him alive before tossing rosebud seeds on his head.
The real-life Yeezy makes several cameos whilst cradling a head throughout the video, making viewers question if it's supposed to be Pete's, which he may have purposely failed to bury.
Later, the comedian's head is enveloped in roses, which Ye begins to cut in order to make a bouquet. He then tosses it in the back of a truck.
It's likely a connection to the truckload of roses Ye sent his estranged wife on Valentine's Day, and ultimately makes the video that much harder to stomach.
The video then ends with a message in scribbled font, reading, "Everyone lived happily ever after, except you know who." The name "Skete" is written, then crossed out.
"JK he's fine," the vid's last message says.
The fact he released the video hours after news broke that Kim was declared legally single makes it all the more suss.
With this as the most bizarre and pointed of his many public and lengthy recent attacks on Pete, it begs the question: Are Ye's threats against his ex's new man getting out of hand?
Ye loves being the center of attention, but his latest move might've crossed the line.
Cover photo: Collage: IMAGO/ZUMA Wire & MediaPunch