Kanye West viciously attacks Joe Biden with derogatory slurs
Los Angeles, California - Kanye West has turned his offensive rage-athon towards President Joe Biden by crudely insulting the commander-in-chief for not taking advice from Elon Musk.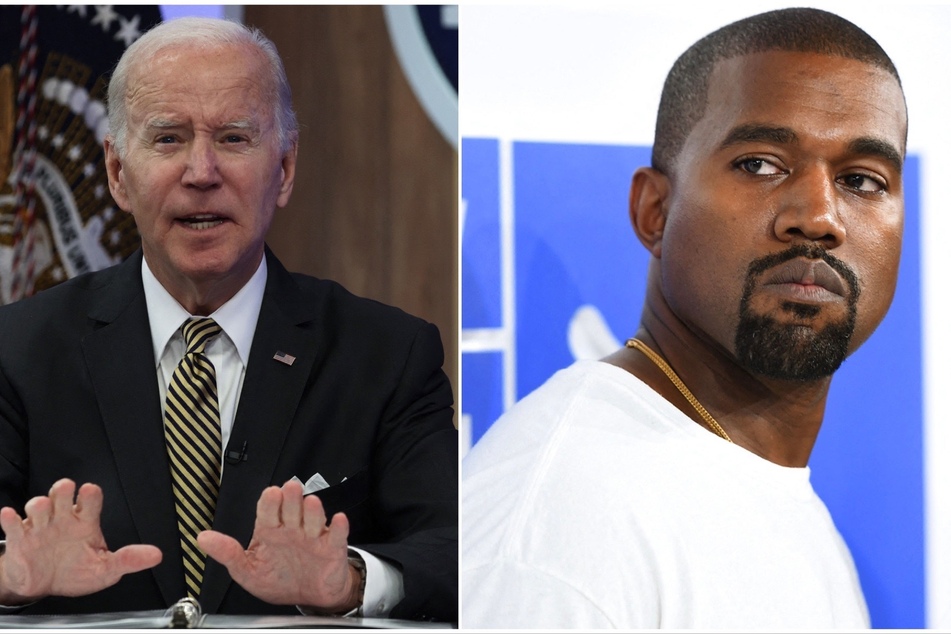 The rapper dug himself into a deeper and deeper hole during his explosive interview with controversial Piers Morgan.
Having first defended his antisemitic conspiracy theories on the British host's show, Ye also insulted the president with an ableist slur, calling him a "f***ing r****d."
The reason?
"The President of the United States does not have meetings with Elon Musk," Kanye raged.
Ye's defended his inflammatory remarks by maintaining that there's a need for the "1%" to come together to achieve world peace and gave "obvious" examples of Biden not listening to the Tesla CEO.
"That is f**king, 'Hey, here, come, come get me.' That's "f***ing r****d. I know I'm not supposed to say that, Biden, but that's "f***ing r****d, Biden."
Clearly aware that he was using a slur, the Donda artist also added he was right in using the word because the president has "mental health issues."
It's just the latest in a long line of outbursts that have seen Ye get banned from social media and torpedo whatever was left of his reputation – and potentially his career.
Cover photo: Collage: ALEX WONG / GETTY IMAGES NORTH AMERICA / GETTY IMAGES VIA AFP & LARRY BUSACCA / GETTY IMAGES NORTH AMERICA / GETTY IMAGES VIA AFP