Lizzo delights fans by bringing drag queens on stage in Tennessee!
Knoxville, Tennessee - Music icon Lizzo kicked off the next leg of her Special Tour with a show in Tennessee where she dared to invite drag queens to the stage despite the recent anti-drag legislation in the state. It seems that her fans and various social media users are into it!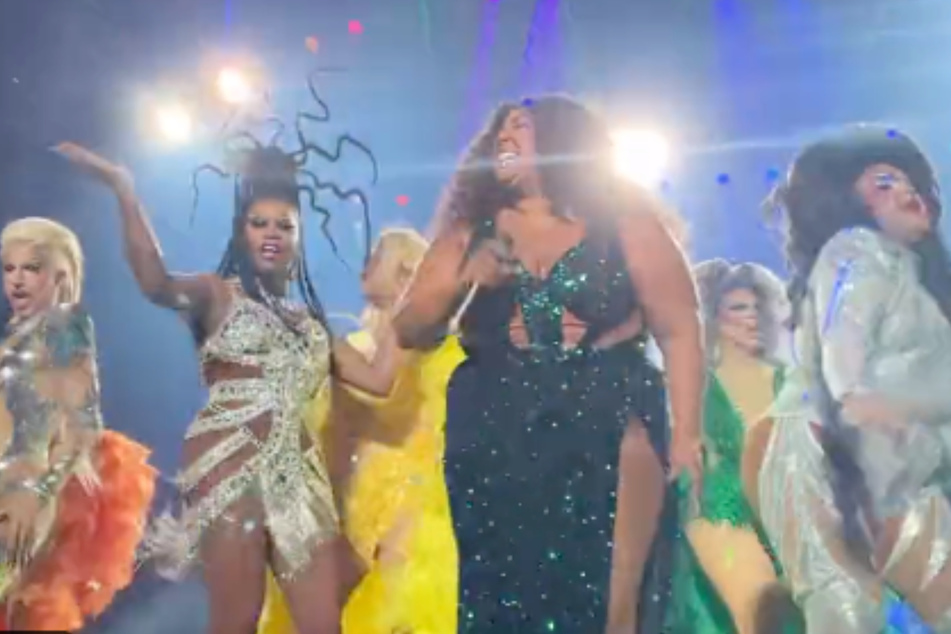 Lizzo is an artist known for listening to her fans and pushing for self-love, bodily autonomy, and respect.
After rocking packed shows in Europe, Grammy Award-winning artist Lizzo is once again performing on US soil.
On Friday night, the Juice singer took her Special Tour to Thompson-Boling Arena in Knoxville, Tennessee.
At the show, Lizzo stood up for the LGBTQ+ community and drag performers in Tennessee. She invited "beautiful drag queens," as she wrote in her Twitter post, to join her on stage for a performance of Everybody's Gay from her 2022 album Special.
This is a bold move, as lawmakers in Tennessee recently restricted drag shows in the state and banned gender-affirming care for transgender youth.
The drag ban prohibits "adult cabaret performances" from taking place within 1,000 feet of schools, public parks, places of worship, or where they could be seen by children.
Lizzo's fans and social media users are all about her Knoxville performance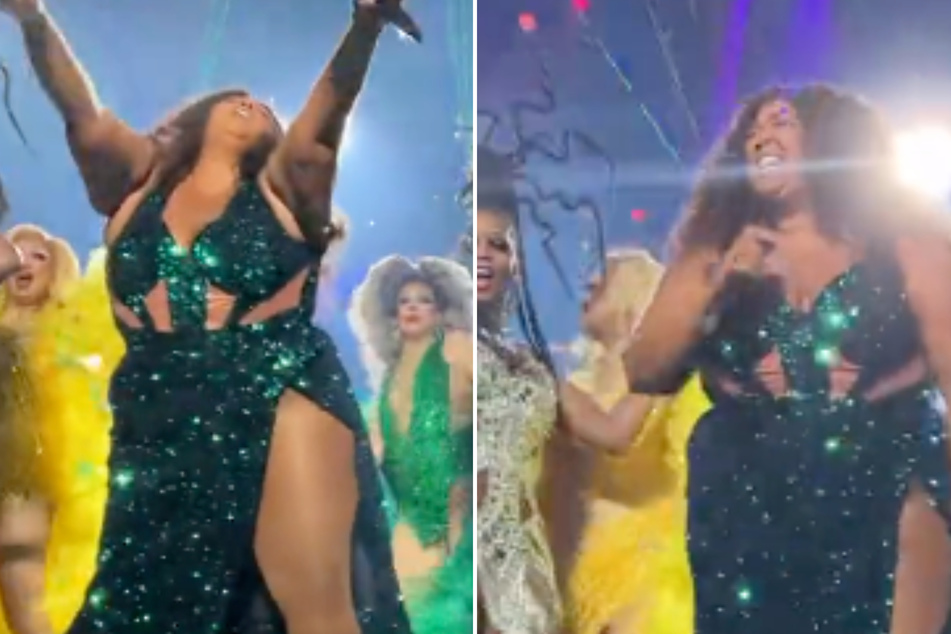 Lizzo posted a colorful and touching clip of the performance to her Twitter page with the caption: "Thank you to these beautiful drag queens for showing their pride in Tennessee."
In the clip, Lizzo asks the crowd to make some noise for the queens and "support your trans entertainers," leading the crowd to go wild in the best way possible.
Lizzo's post is racking up views, likes, and comments on social media. The clip boasts some 270,000 likes on Instagram and 605,000 views on Twitter.
The performers and fans of the artist both thanked Lizzo for being a constant supporter of LGBTQ+ rights and drag as social media users praised Lizzo for her actions, allyship, using her stage as a platform, and for bringing hope to Tennessee.
We have no doubt that Lizzo will keep doing what she can to spread good music and inclusive vibes as she continues her Special Tour.
Cover photo: Screenshot/Twitter/Lizzo