Lizzo pays tribute to Tina Turner in the most epic way
Phoenix, Arizona - To celebrate the life of Tina Turner, Lizzo changed her set to include a heartfelt tribute to the legendary star. As the Queen of Bop aptly said, "There is no rock'n roll without Tina Turner."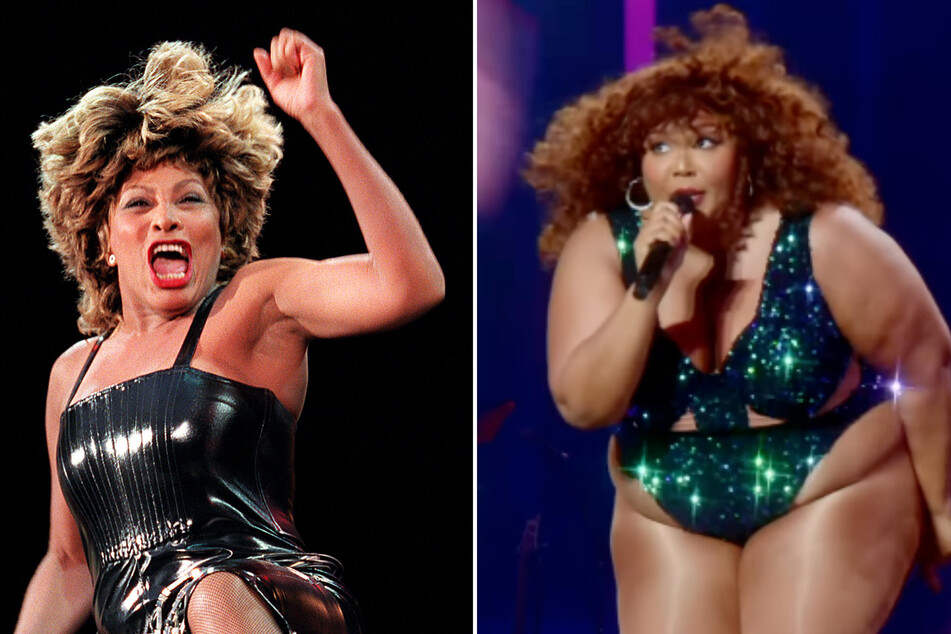 Lizzo is all about giving thanks and celebrating her icons.
During her concert on Wednesday night in Phoenix, Arizona at the Footprint Center, the singer changed her set to include a touching speech and an awesome cover of Tina Turner's famous song Proud Mary.
It was a touching tribute to the iconic rock star Tina Turner, who passed away at the age of 83 on Wednesday.
"Today we lost an icon," Lizzo said.
She continued: "I haven't allowed myself to cry about it. I don't want to right now because I'd much rather celebrate the incredible legend Tina Turner is and always will be."
"As a black girl in a rock band, I would not exist if it was not for the queen of rock and roll. And remember this," Lizzo commanded, "there wouldn't be no Rock'n roll without Tina Turner."
Lizzo paid tribute to Tina Turner with a rousing performance of Proud Mary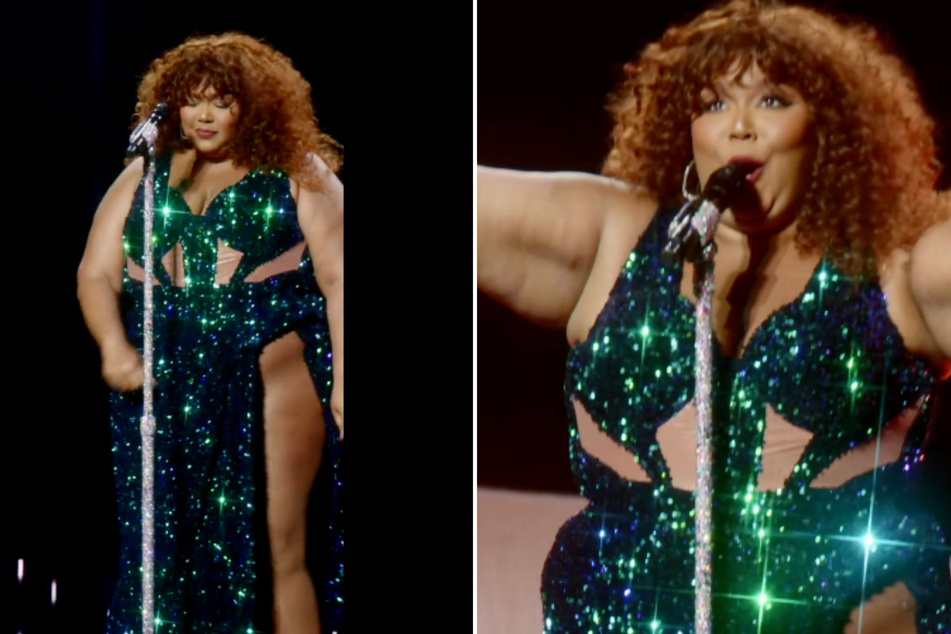 Lizzo repeated, "There is no rock'n roll without Tina Turner" three more times before covering her hit from 1970.
The 35-year-old appeared to be fighting back tears right before she began singing. The Grammy-winning artist started out slow and then got into the spirit of the rock and roll queen while belting out those famous words: "Big wheels keep on turning."
Lizzo shared chips of the heartfelt performance on Twitter and Instagram. The clips went viral minutes after they were posted.
Commenters gushed over her performance and thanked the Juice singer for the "beautiful tribute." Many said Tina would approve, and that she's one of the few artists who can do the song "justice."
Many a social media user noted they feel like Lizzo is following in Tina Turner's footsteps, and on her way to being legendary herself. Her tribute seems to prove it.
Cover photo: Collage: Bertrand GUAY / AFP & Screenshot/ Instagram/ Lizzo