Miley Cyrus defends bombshell touring decision with heartfelt note to fans
Los Angeles, California - Miley Cyrus has touched the hearts of fans worldwide by posting a heartfelt note on social media explaining her decision regarding touring.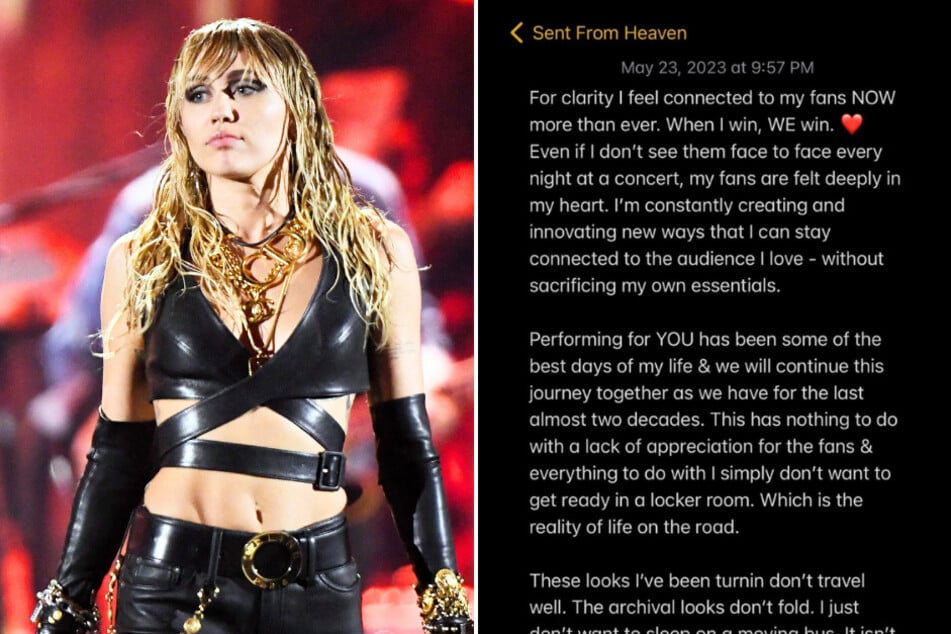 The pop music icon, has made a surprising follow-up on social media regarding her decision to hold off on touring, which she revealed in a recent interview.
In a heartfelt note "for clarity," Cyrus expressed the respect she has for her fans, stating, "I feel connected to my fans NOW more than ever. When I win, WE win."
The Hannah Montana alum went on to explain how touring isn't the best for her well-being at the moment, and that she can still speak to fans regardless.
"Even if I don't see them face to face every night at a concert, my fans are felt deeply in my heart. I'm constantly creating and innovating new ways that I can stay connected to the audience I love - without sacrificing my own essentials."

She clarified that it has nothing to do with the lack of appreciation for her fans, and all to do with the fact that she doesn't want to "get ready in a locker room" and "sleep on a moving bus."
Miley ended her note with gratitude, writing, "Love you forever, I'm just on my Endless Summer Vacation," referencing her current chart-topping album.
Fans react to Miley Cyrus's touring break with love and understanding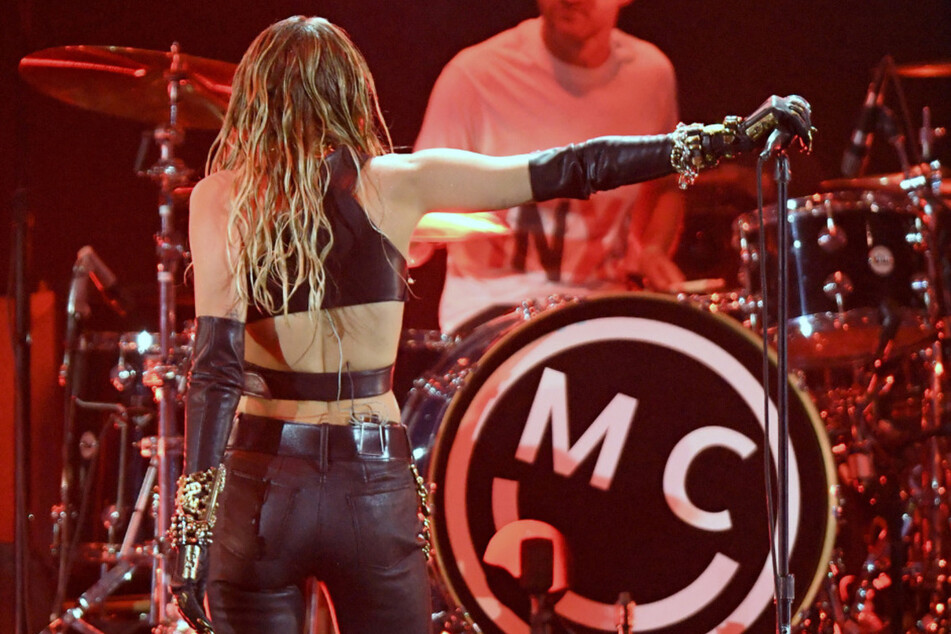 Miley's thoughtful points on her decision to go without touring deeply resonated with fans.
Many took to Twitter and Instagram to voice their support, respect, and understanding.
"we love u we just want to get the opportunity to see u performing happy and feeling safe again," one fan account tweeted.
Another fan commented on the note itself and wrote, "Sent From Heaven?" This could possibly refer to lyrics in Cyrus's song Island, 'So close to heaven but so far from everyone.'"
Another added: "She's not in the place to tour right now & I respect that."
With Miley prioritizing herself, who knows what's to come from the talented celeb?
Cover photo: Collage: Ethan Miller / GETTY IMAGES NORTH AMERICA / Getty Images via AFP & Screenshot/Instagram/@mileycyrus