Olivia Rodrigo flaunts her sophomore album glow-up with viral TikTok trend
New York, New York - Olivia Rodrigo has sparked plenty of new TikTok trends with the release of her sophomore album, GUTS, and she's got fans feeling nostalgic with her own spin on one viral trend.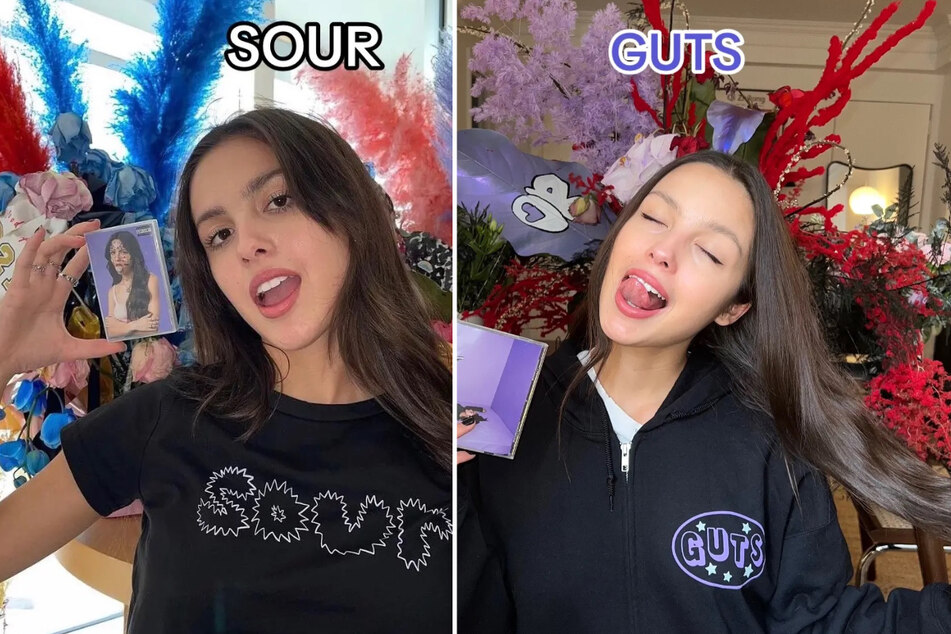 The 20-year-old blessed fans with GUTS on September 8, and ever since then, Livvies have been flaunting their creativity with a number of viral trends inspired by the album.
In one such trend, fans reveal a side-by-side slideshow of two photos of themselves: the first taken in 2021 (the release year of Rodrigo's debut, SOUR) and the second in 2023 (the release of GUTS).
The trend has documented glow-ups galore, and the drivers license singer herself has now taken part to reveal her own transformation.
On Saturday, Rodrigo dropped a post set to the tune of ballad of a homeschooled girl featuring two photos of herself.
In the first, she celebrates the release of SOUR while rocking a matching t-shirt and a cassette of the record in front of a floral arrangement. The second sees Rodrigo today, rocking fresh GUTS merch and holding a CD of the album.
The Disney+ star recently thrilled fans with the news of the GUTS World Tour, which will kick off in California on Feburary 23, 2024.
Cover photo: Collage: Screenshot/TikTok/@livbedumb